2017 
Typesetting · Layout Design · Book Cover Design · Web UX
SUMMARY OF BRIEF:
During this project, I was tasked to design a book about vertical farming, using existing research and articles. I wanted to echo the feeling of the topic through subtle imagery, shapes and adjustments in orientation of text.  
SOLUTION:
Applying the text in two small columns, the goal was to allow strong typography mimic the staggered design of vertical farms with a flush left, ragged right alignment. Sticking with two spot colors, and black and white photography, the book should emit a modern style through simplicity and beautiful shapes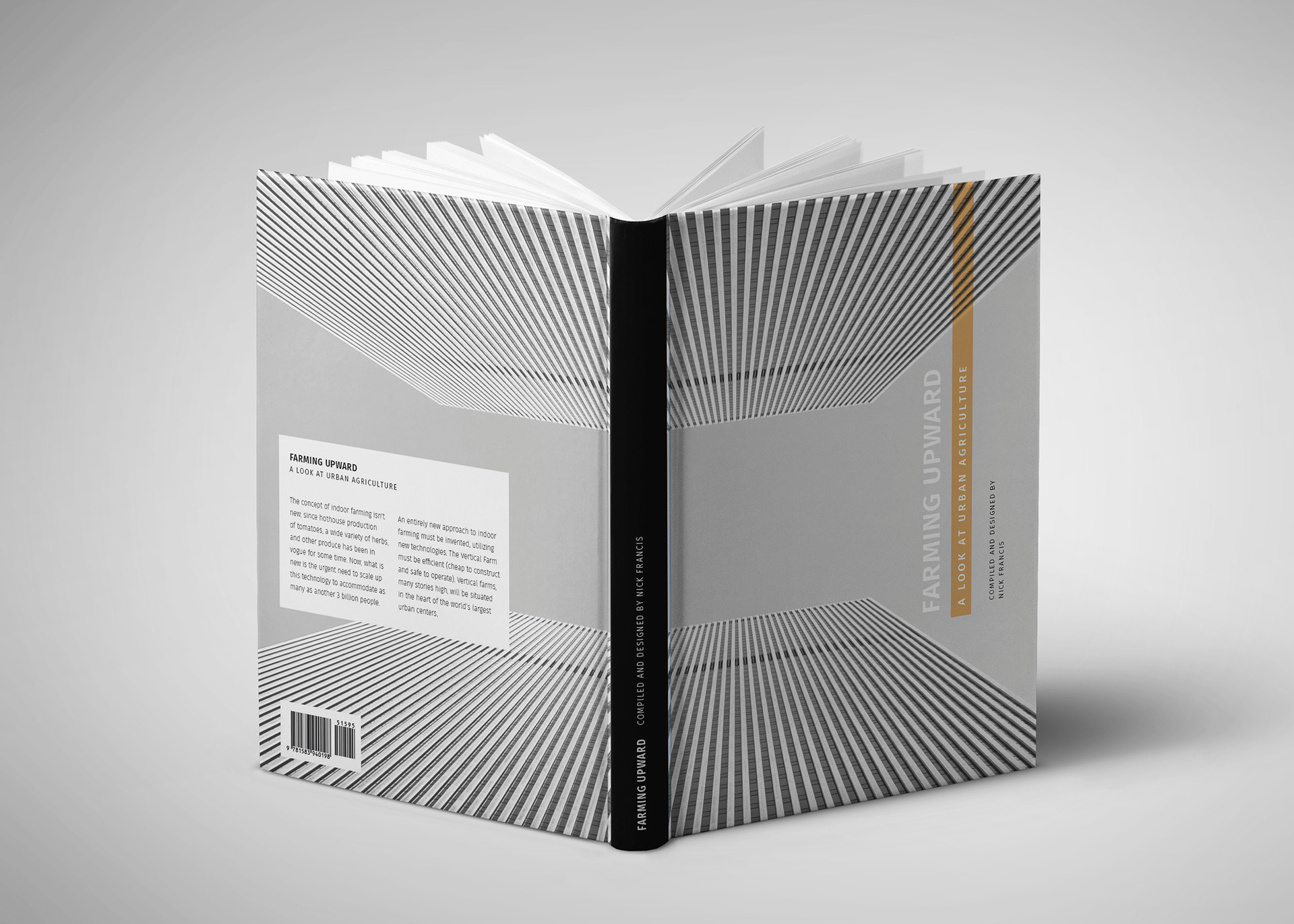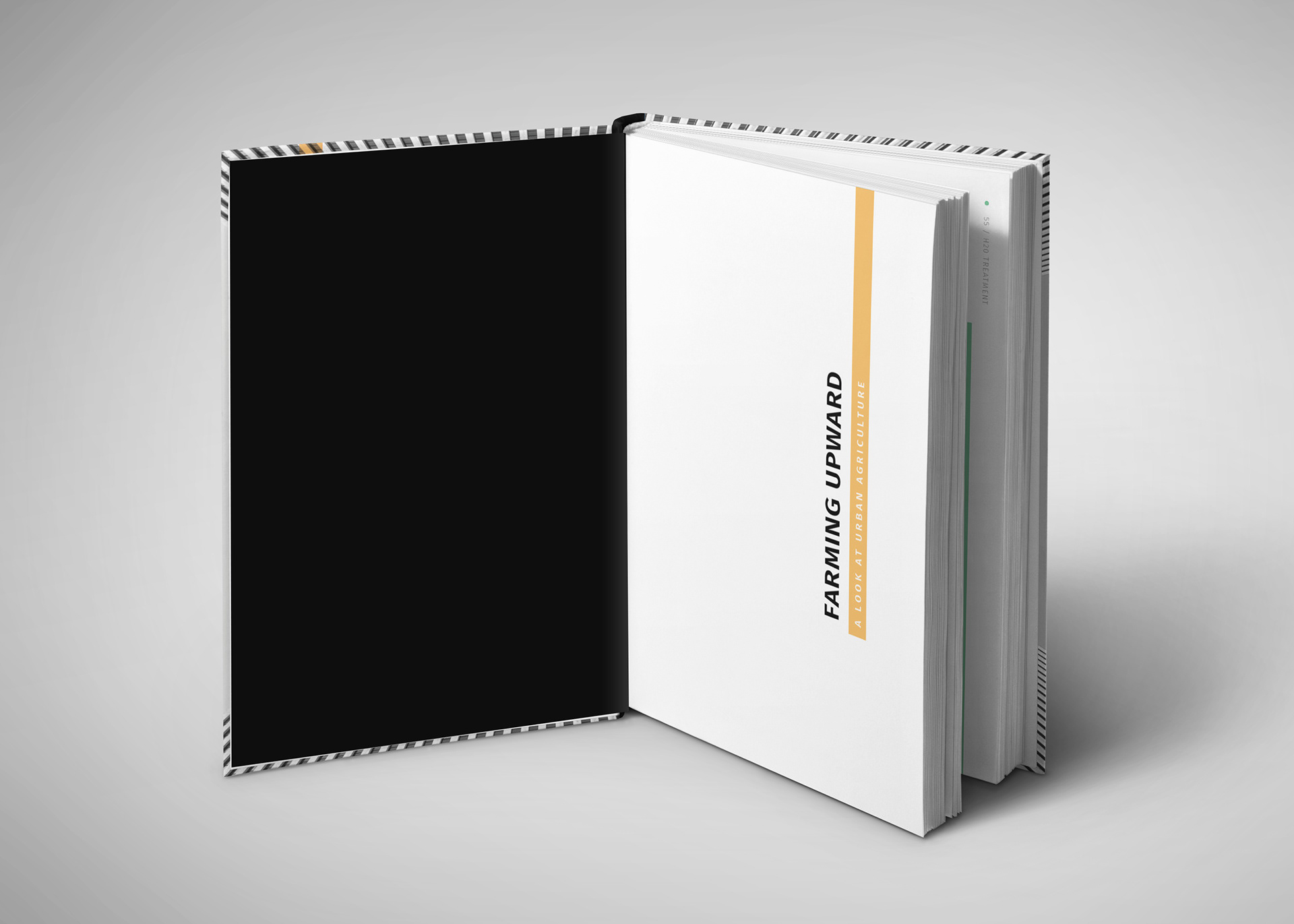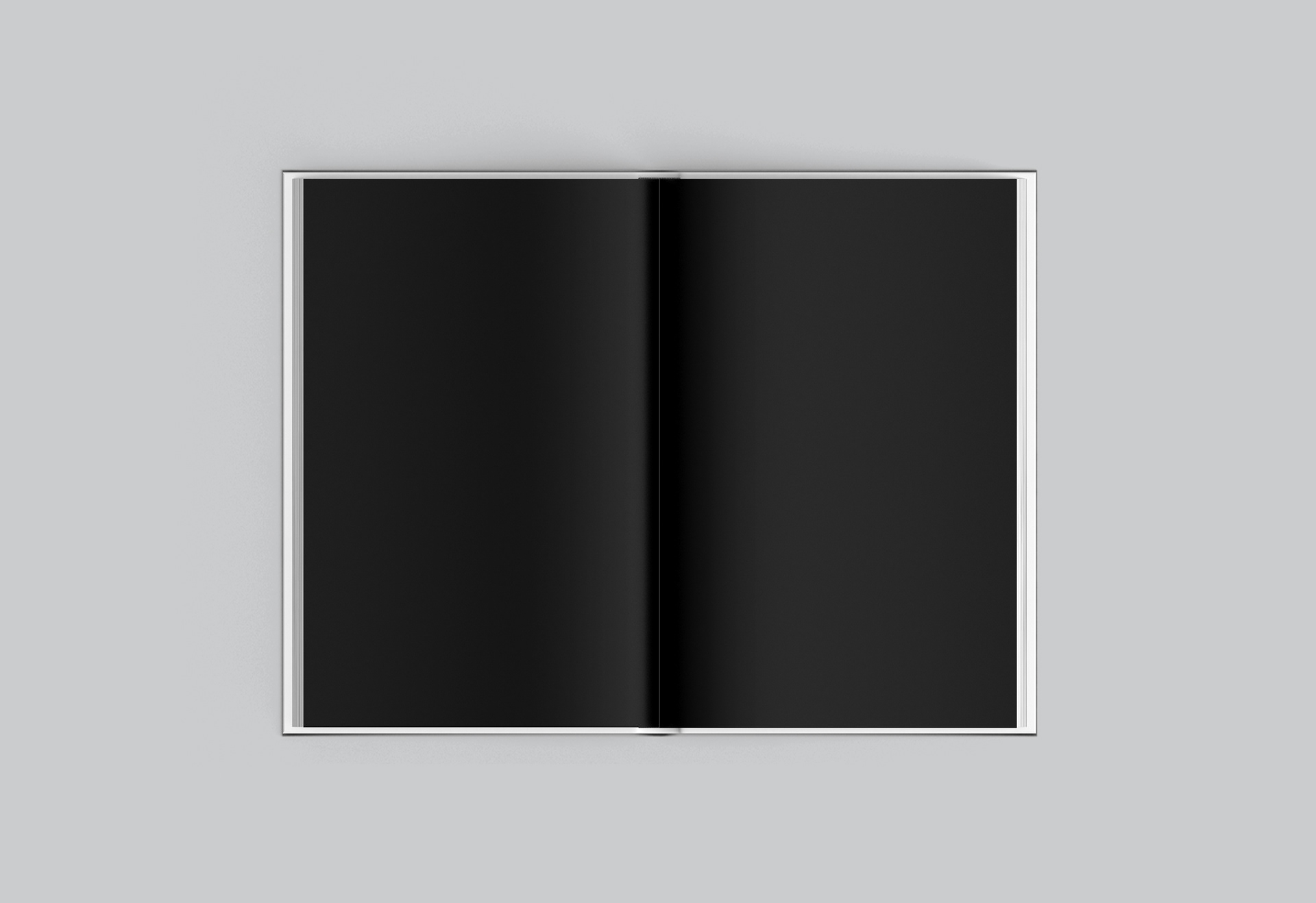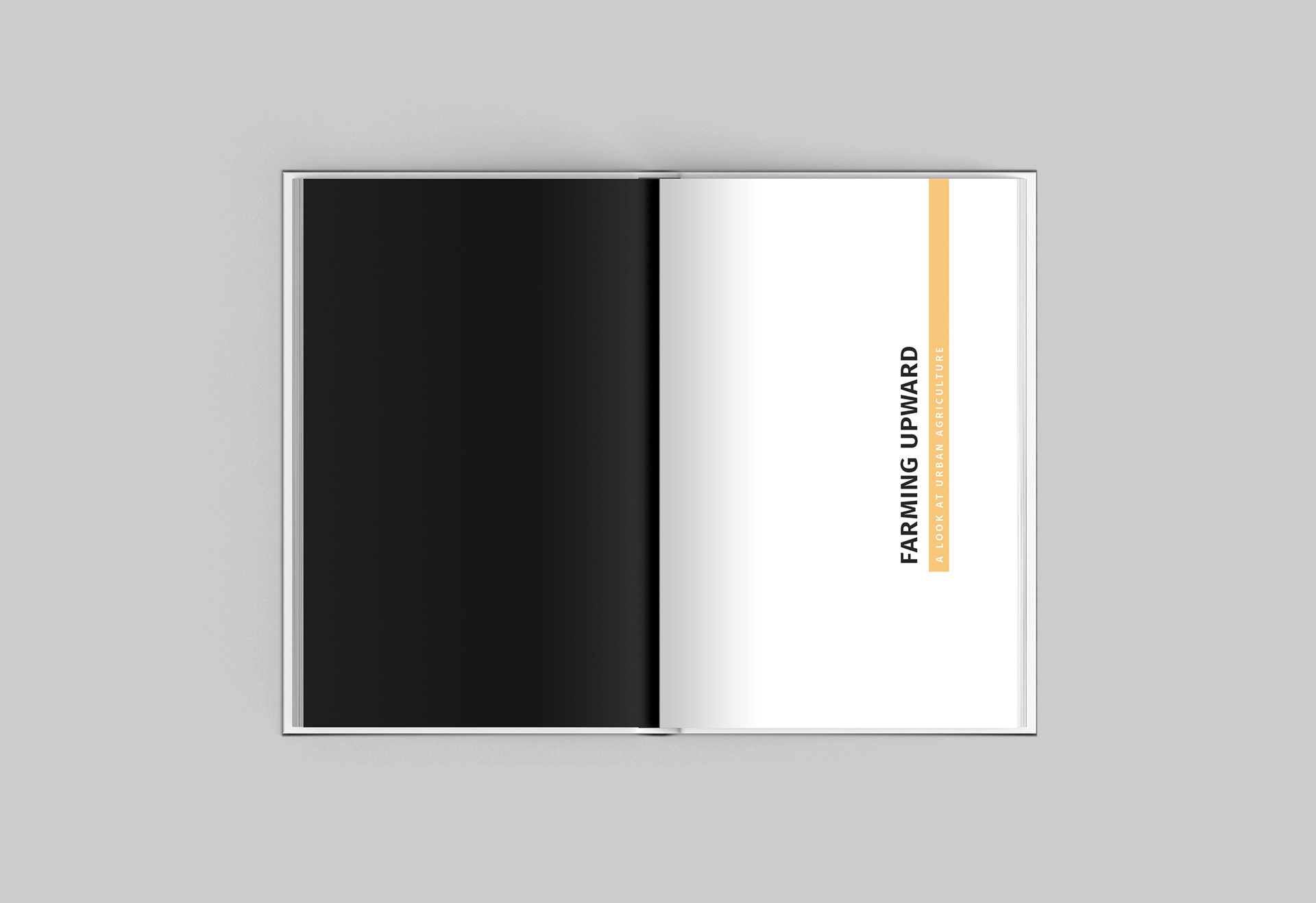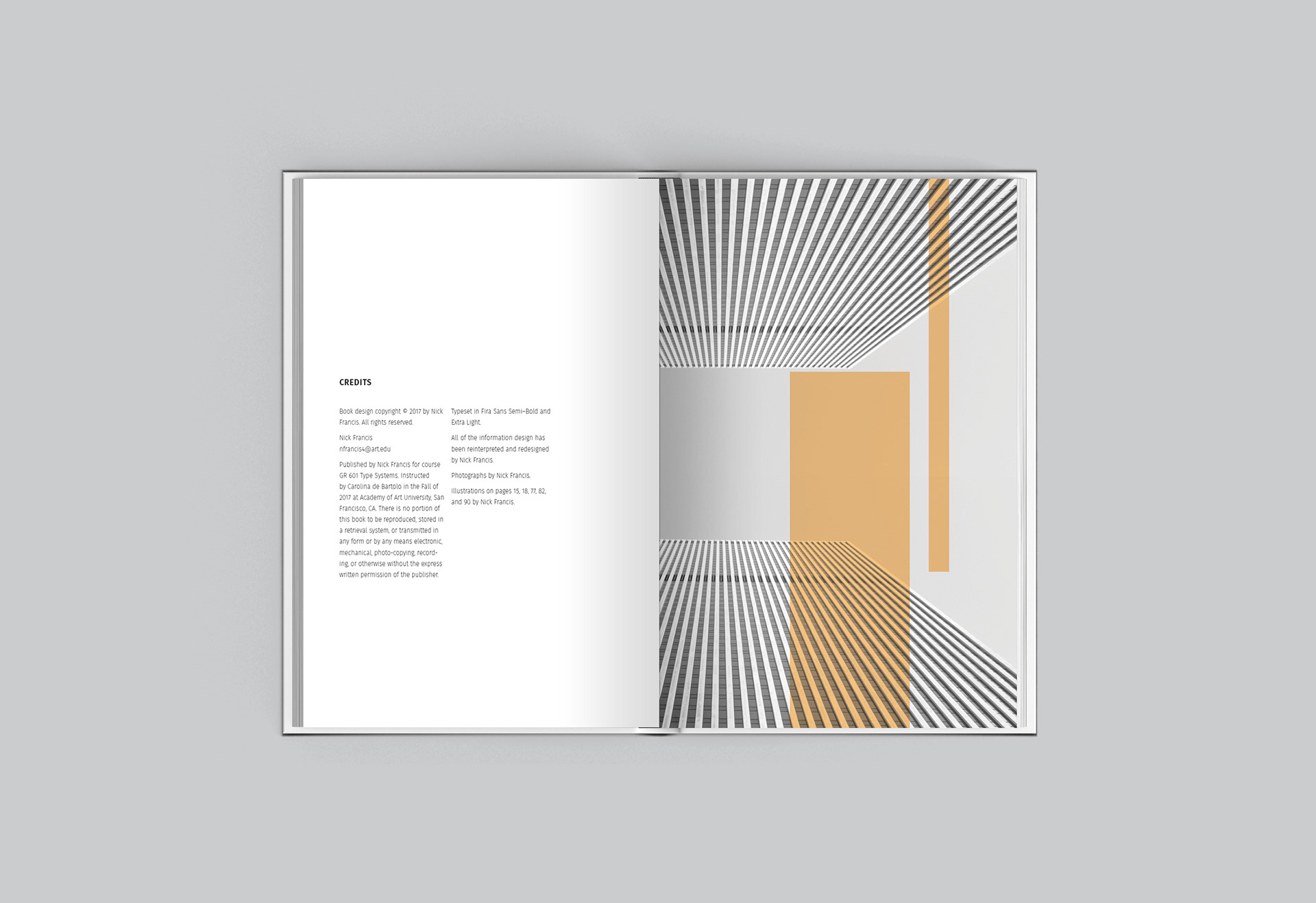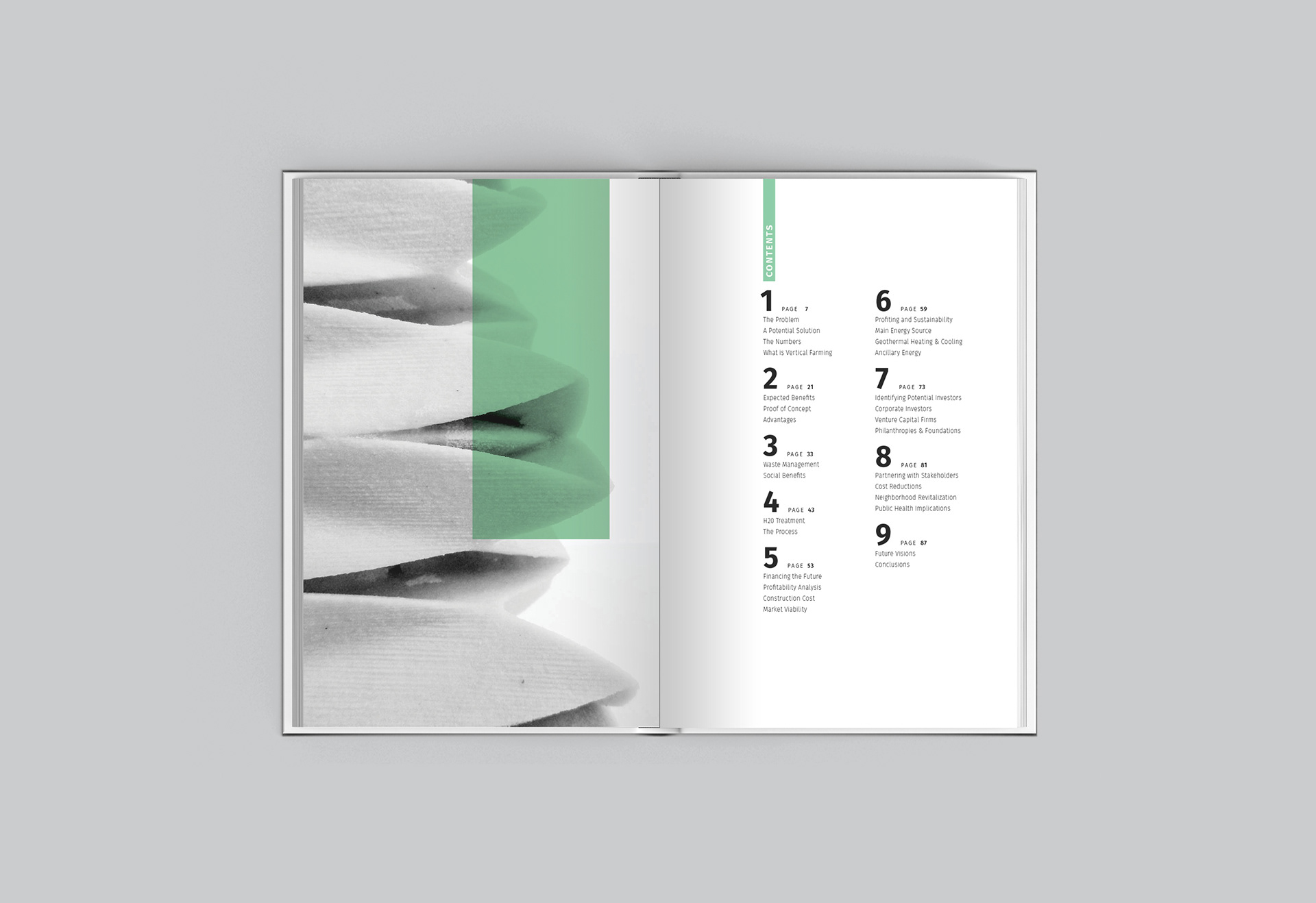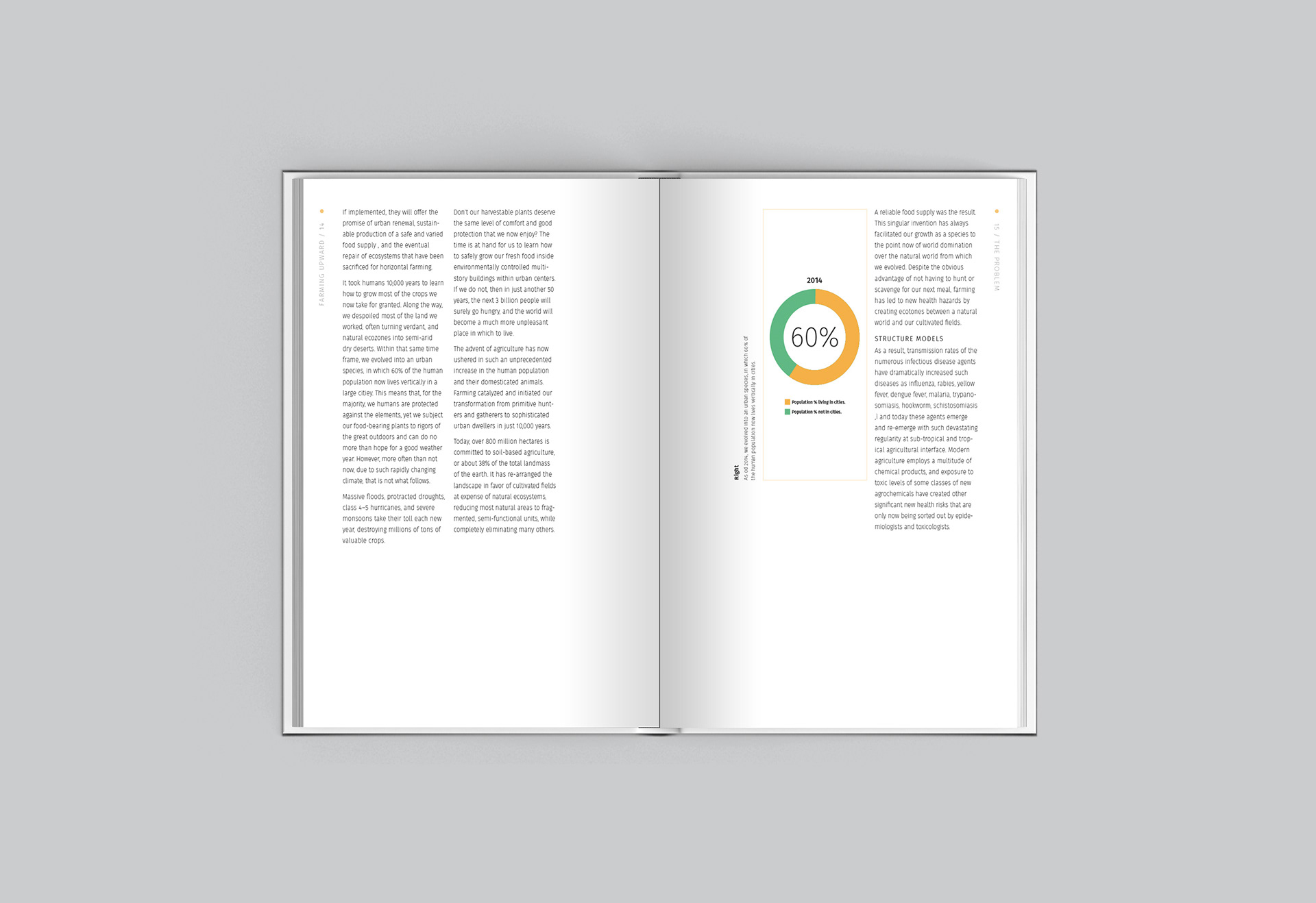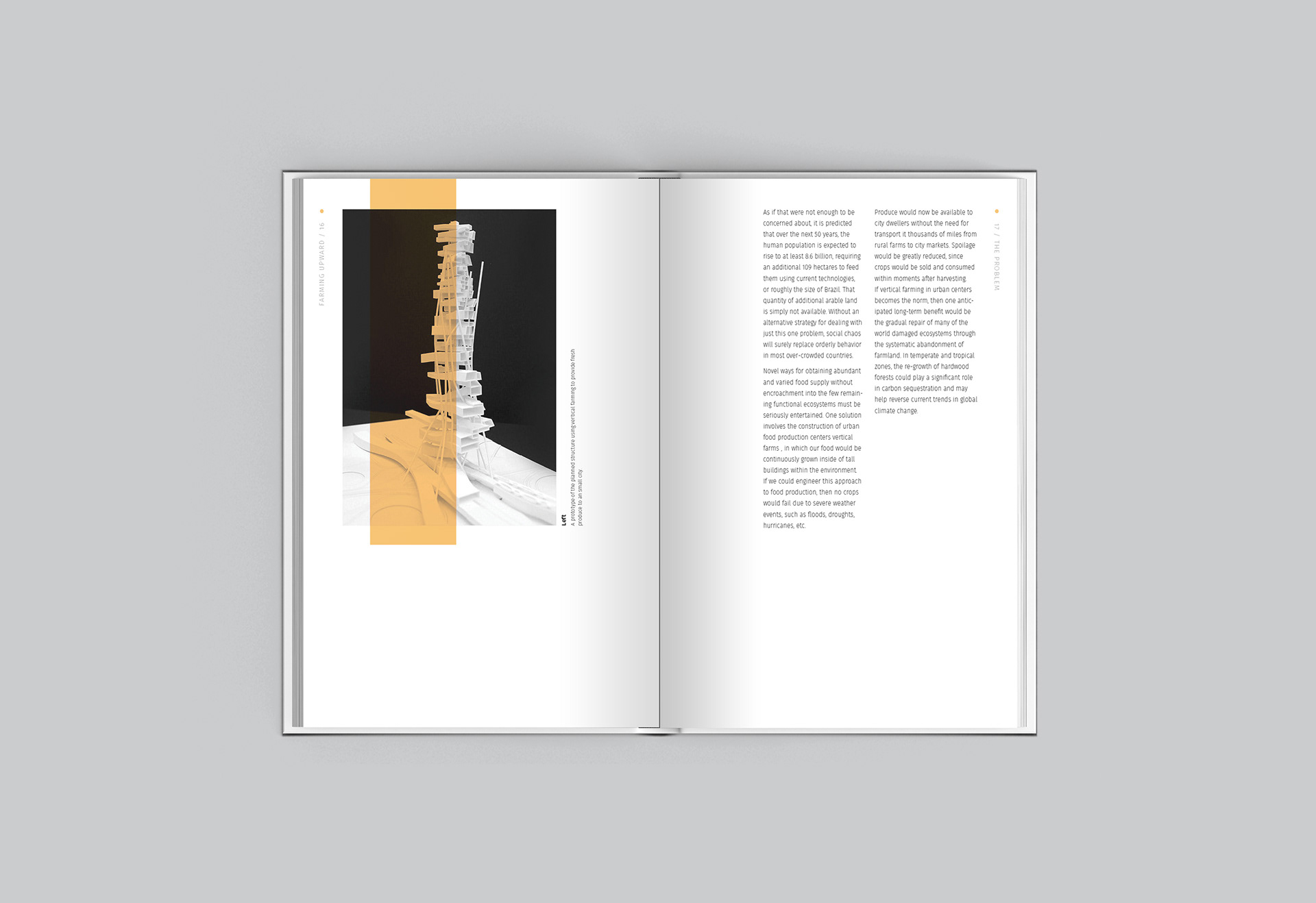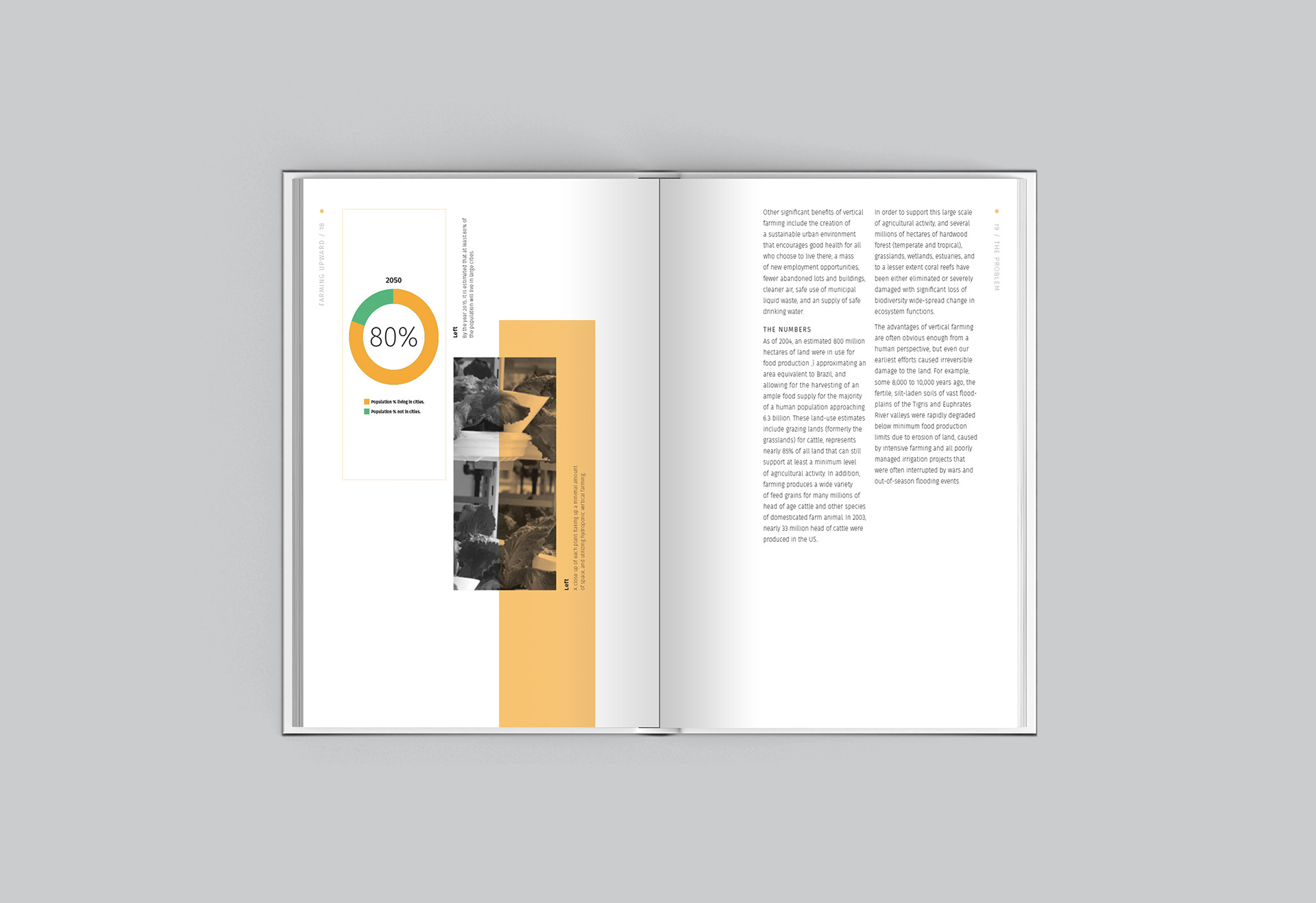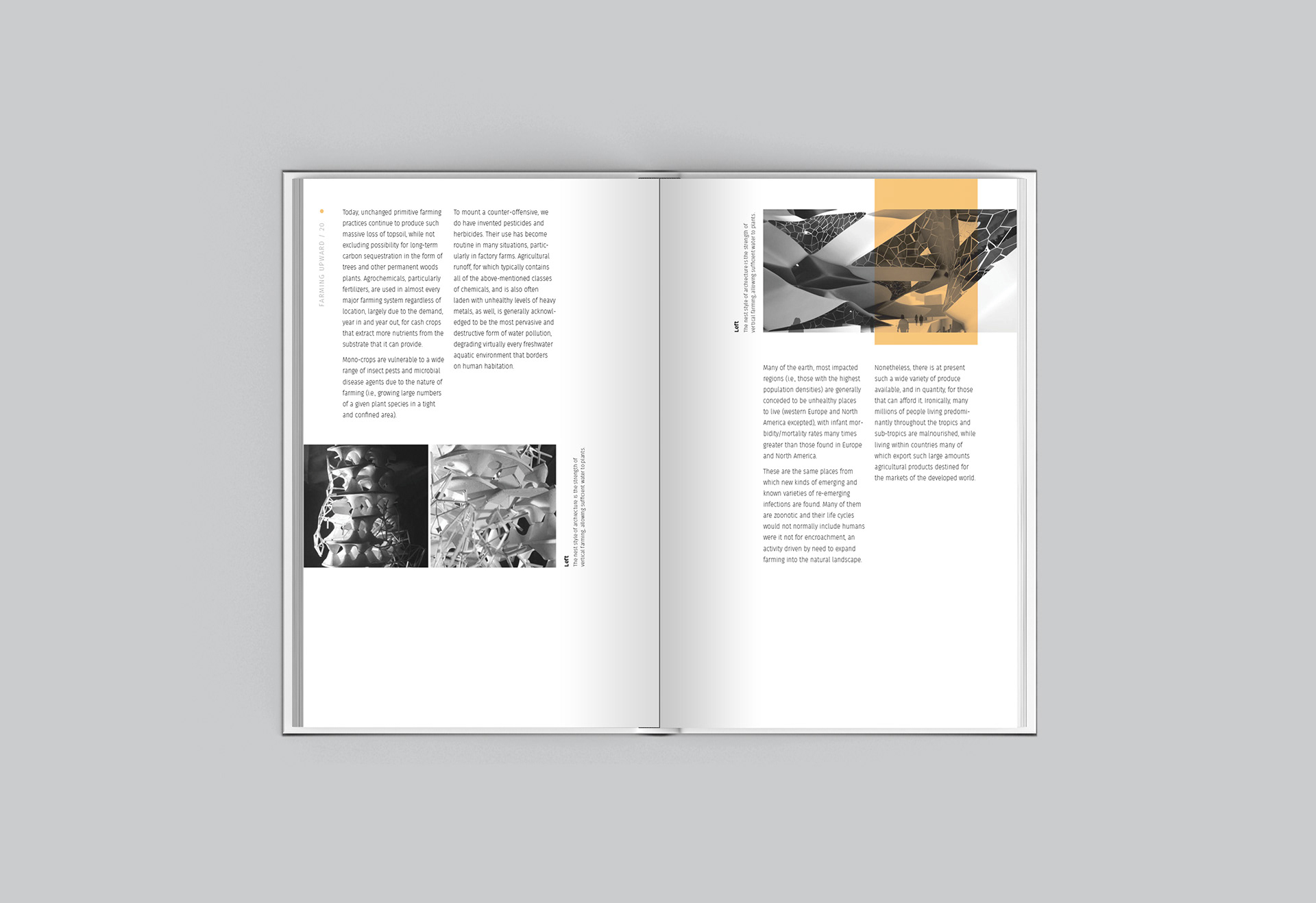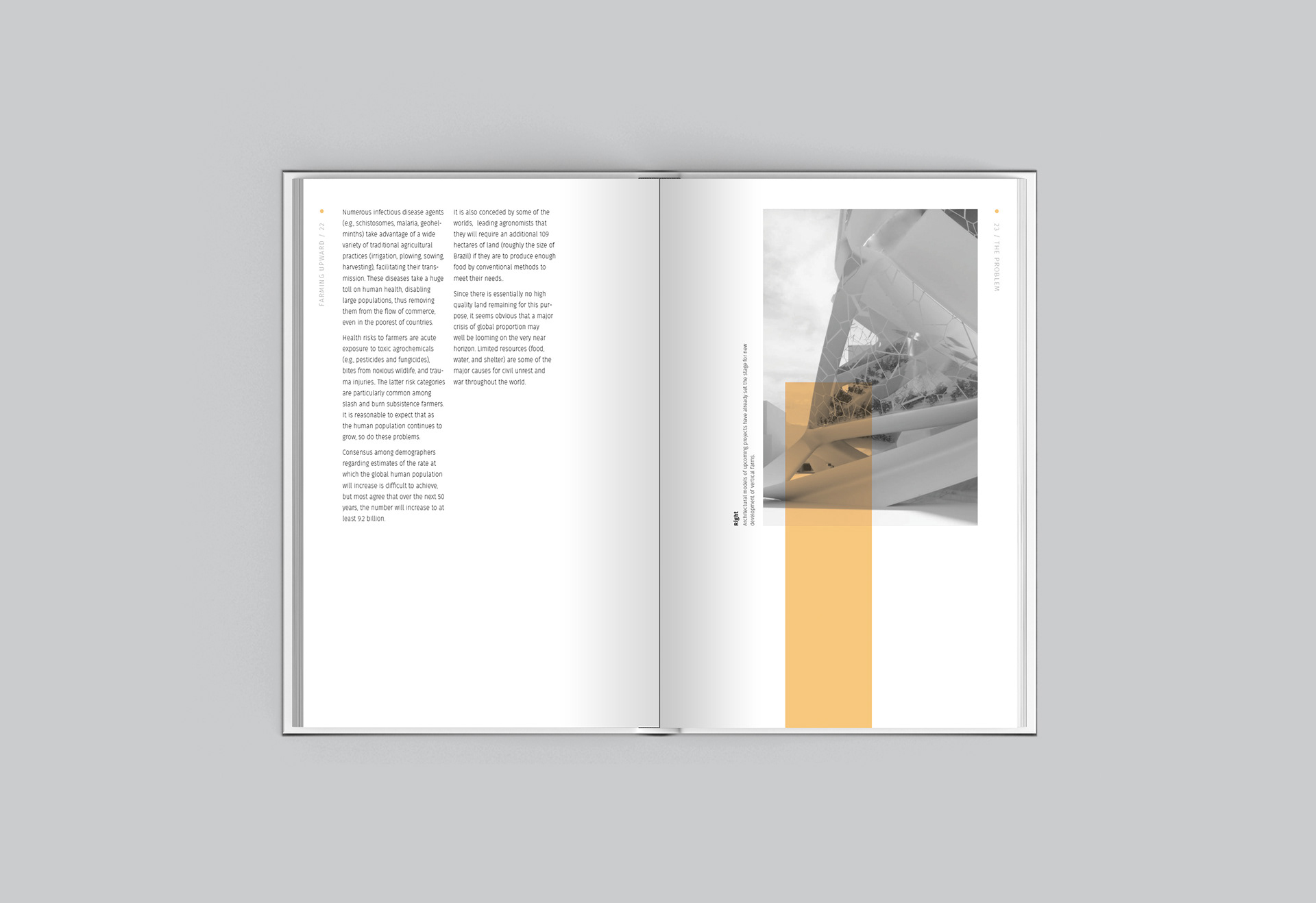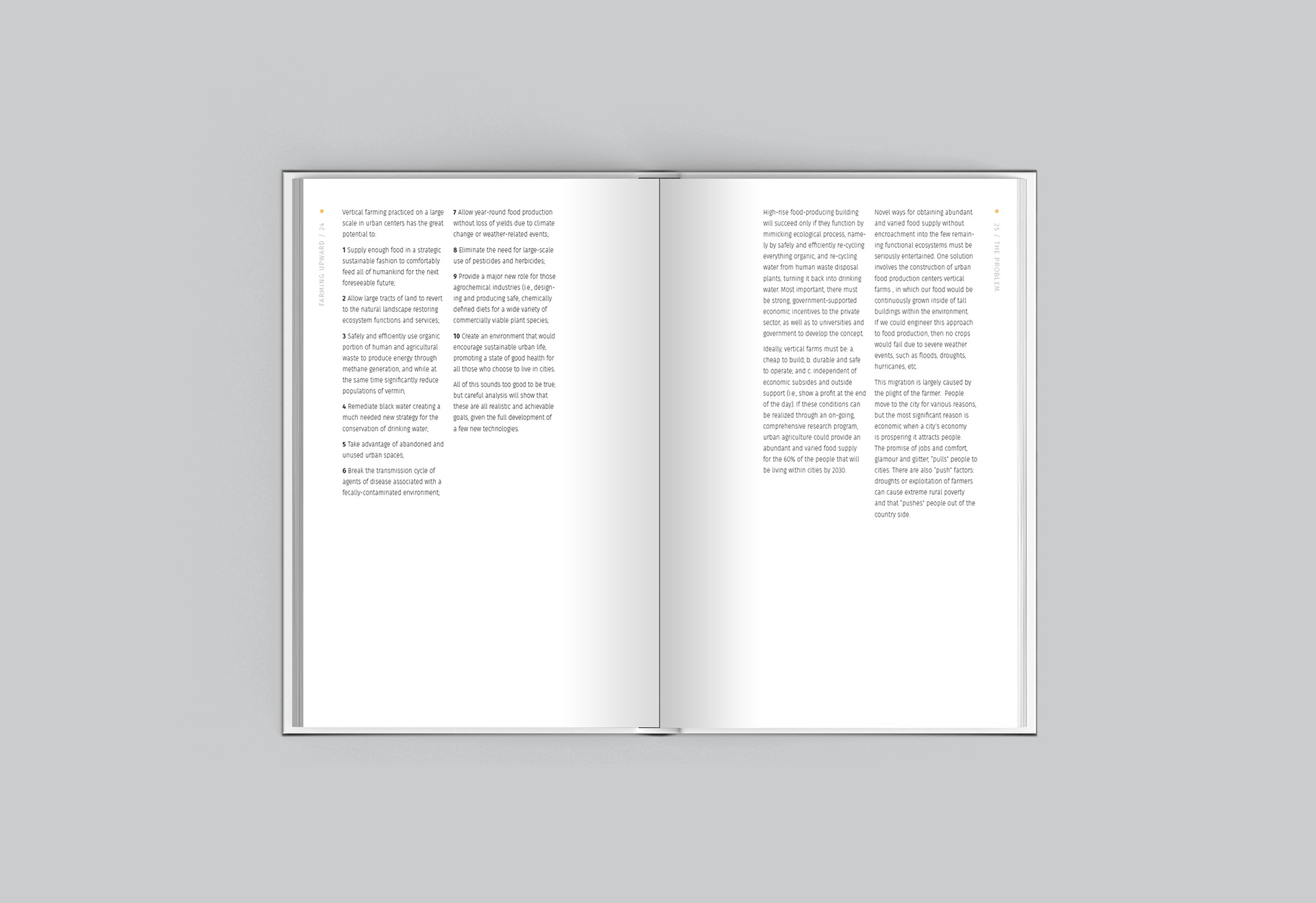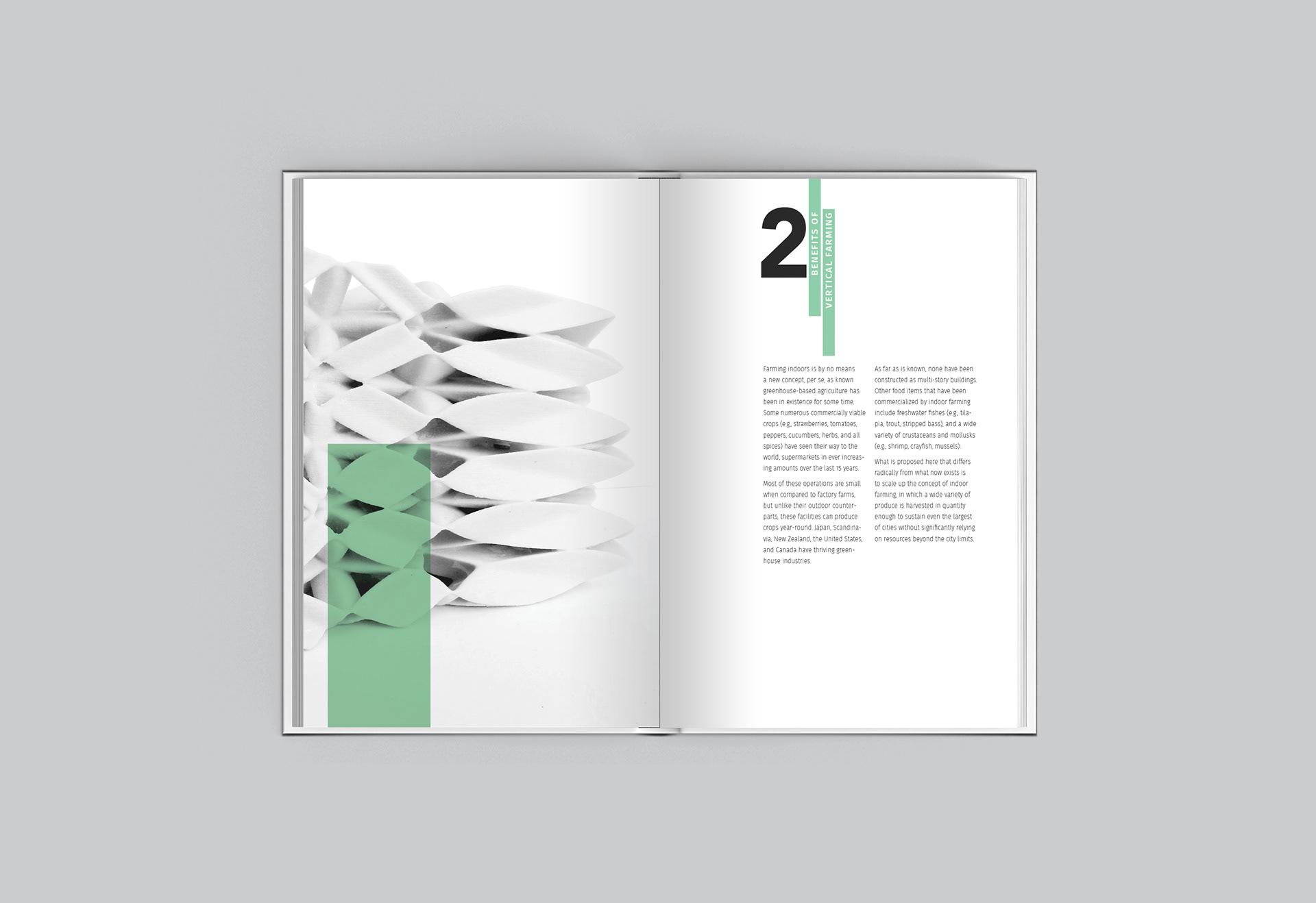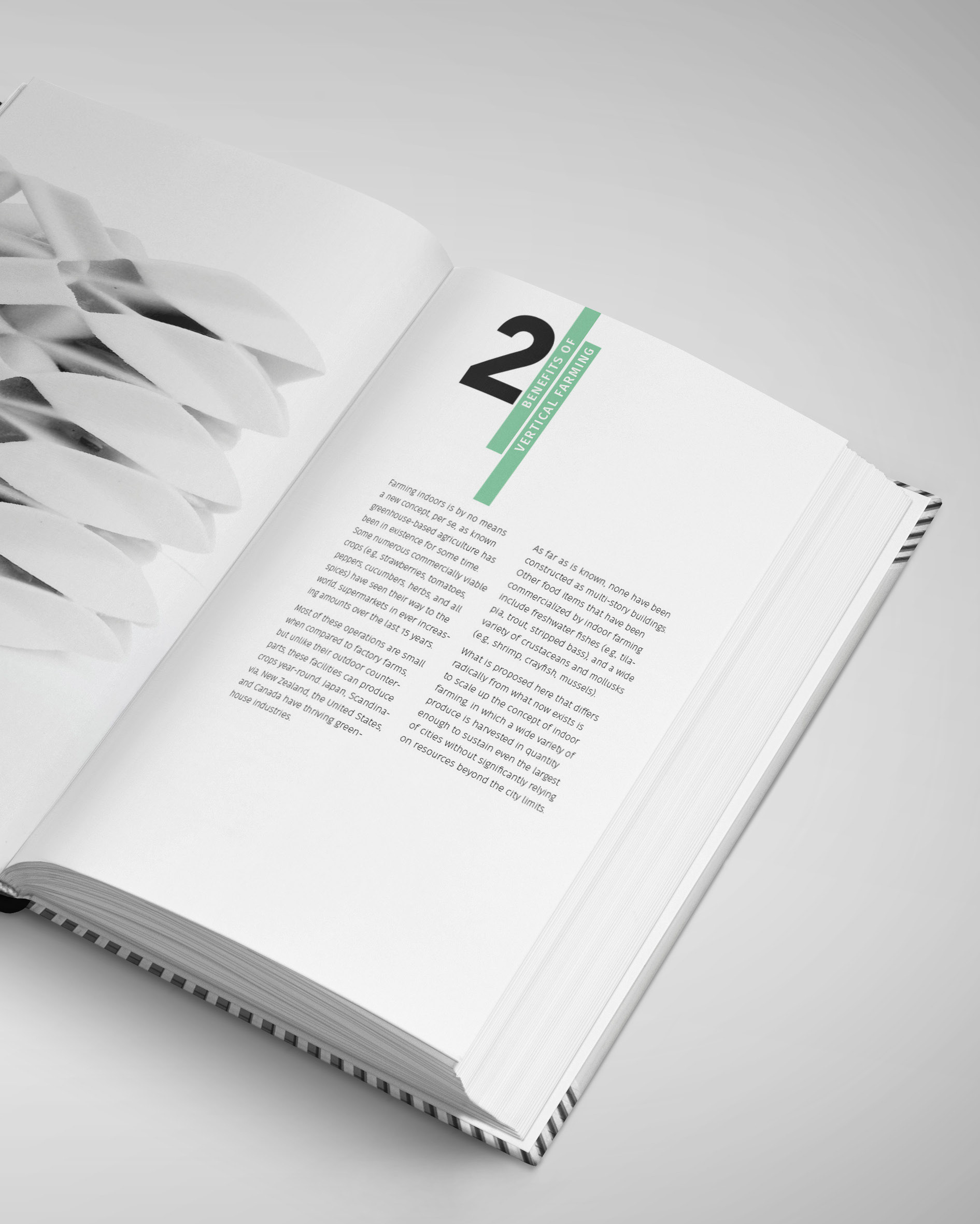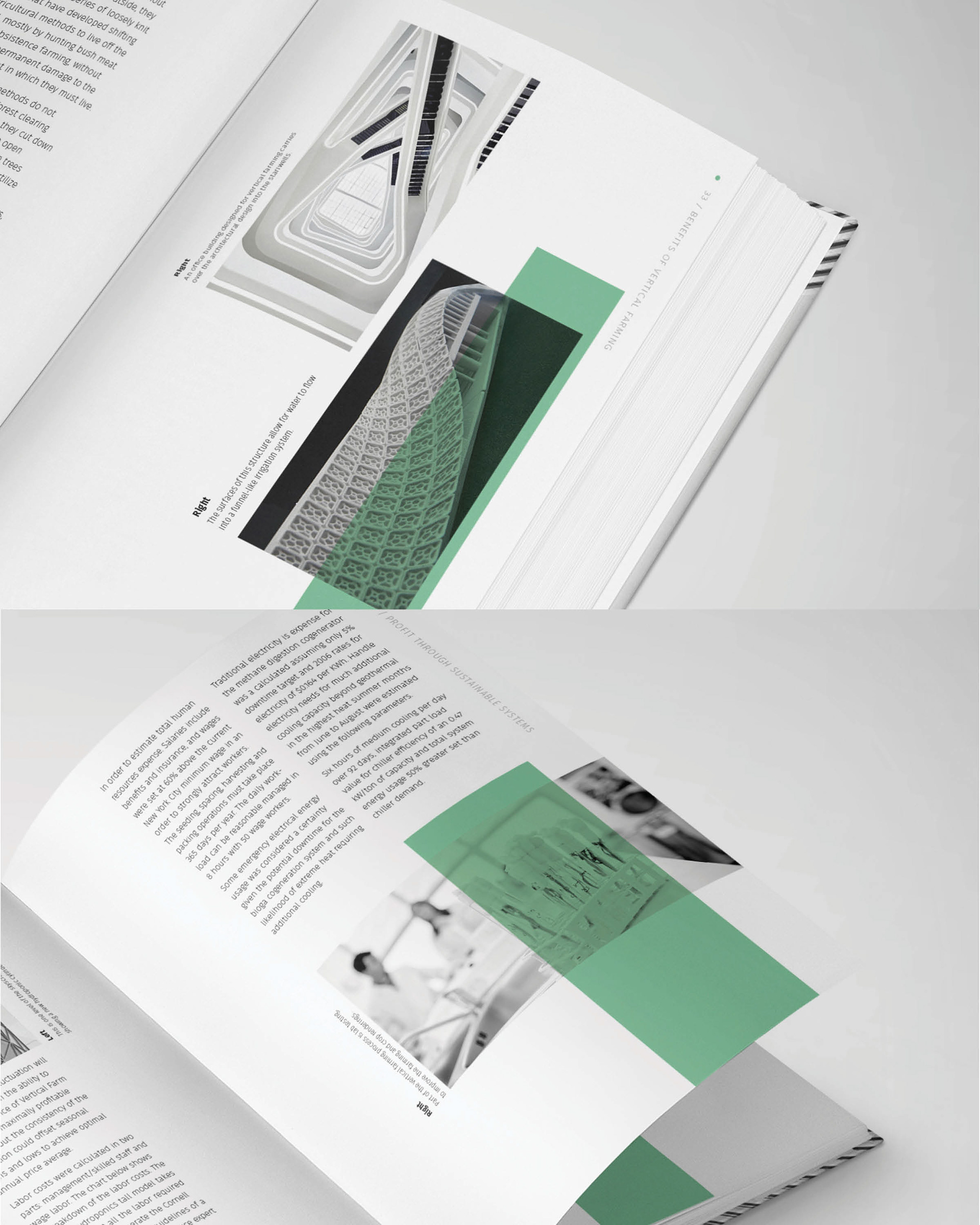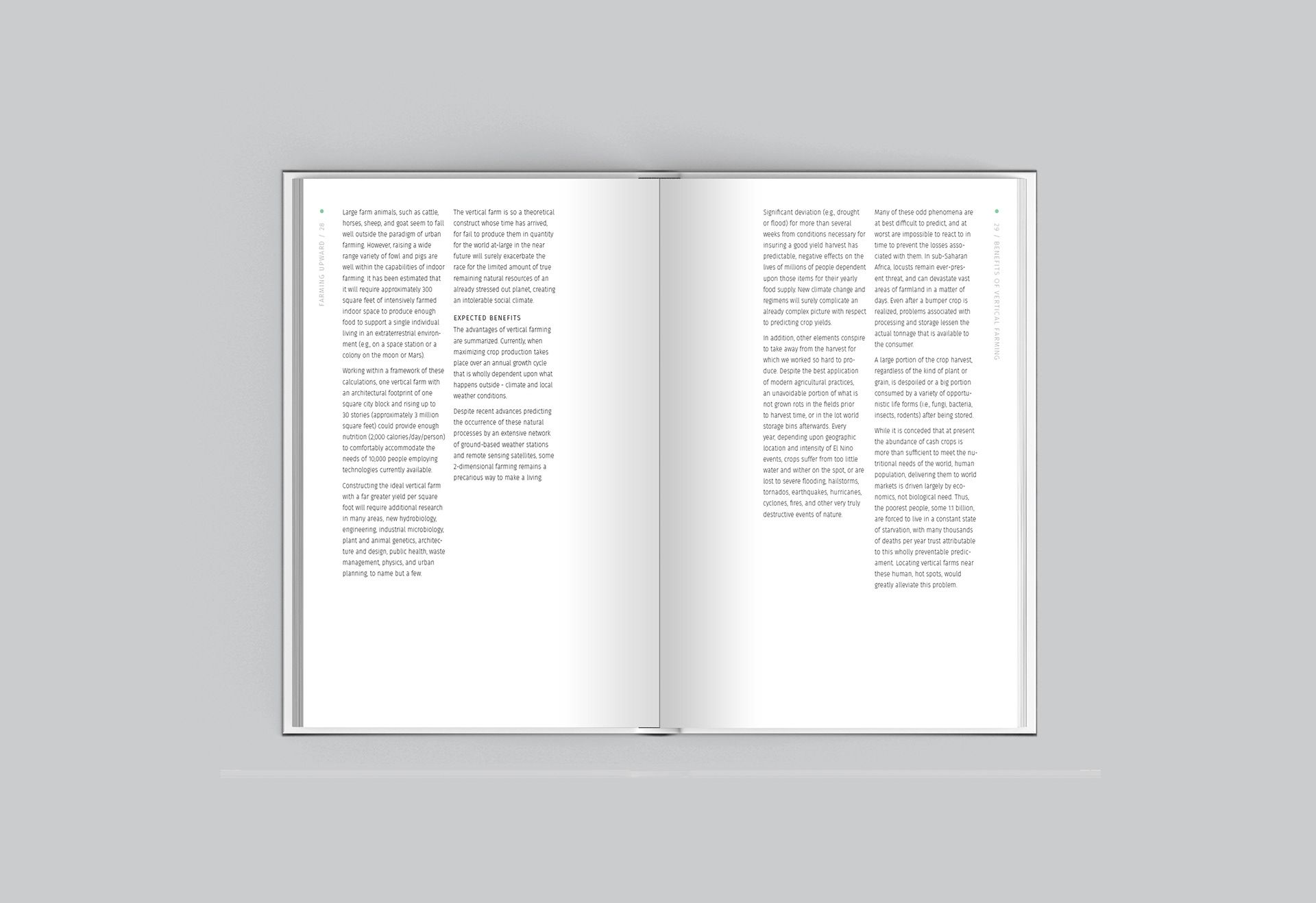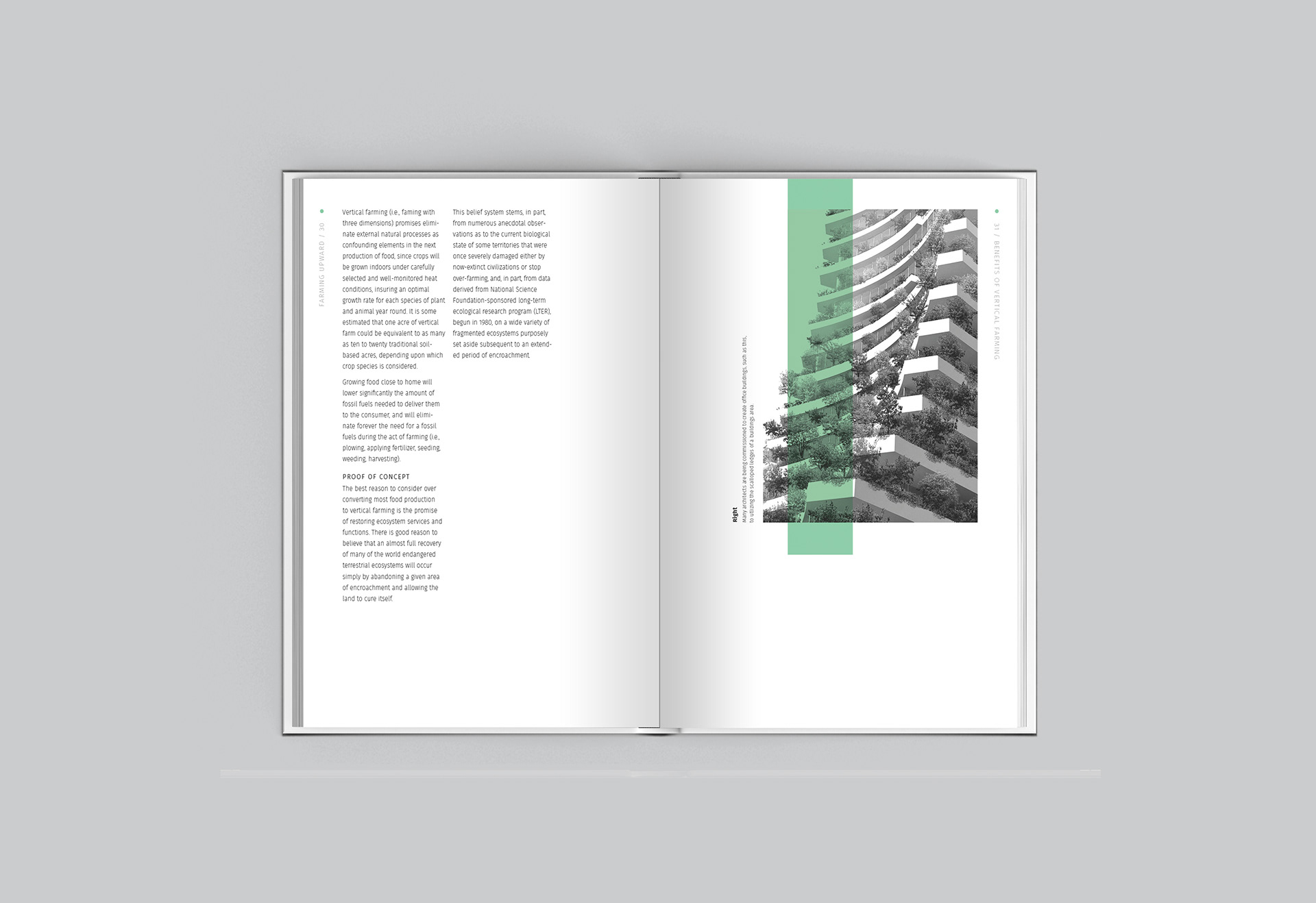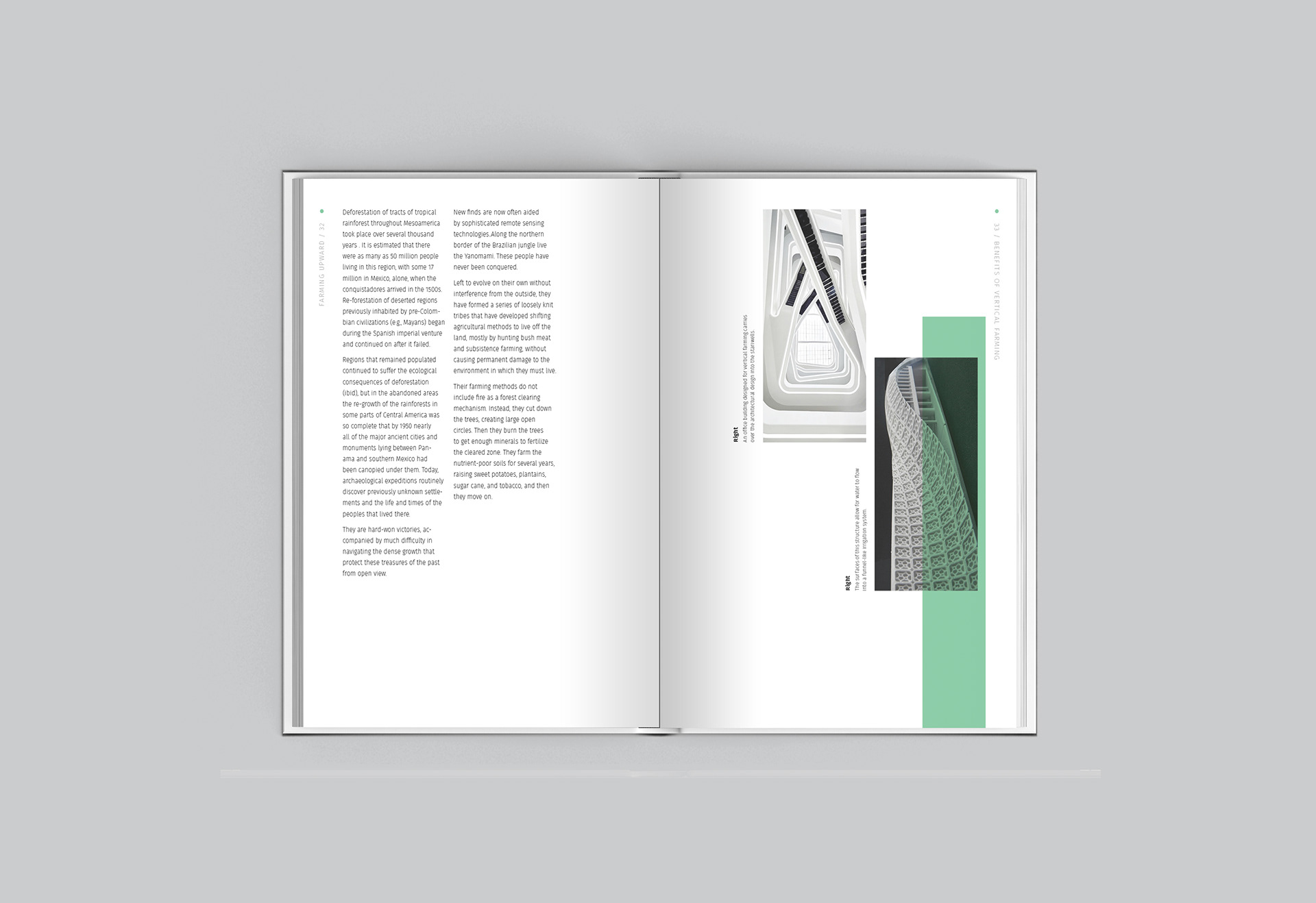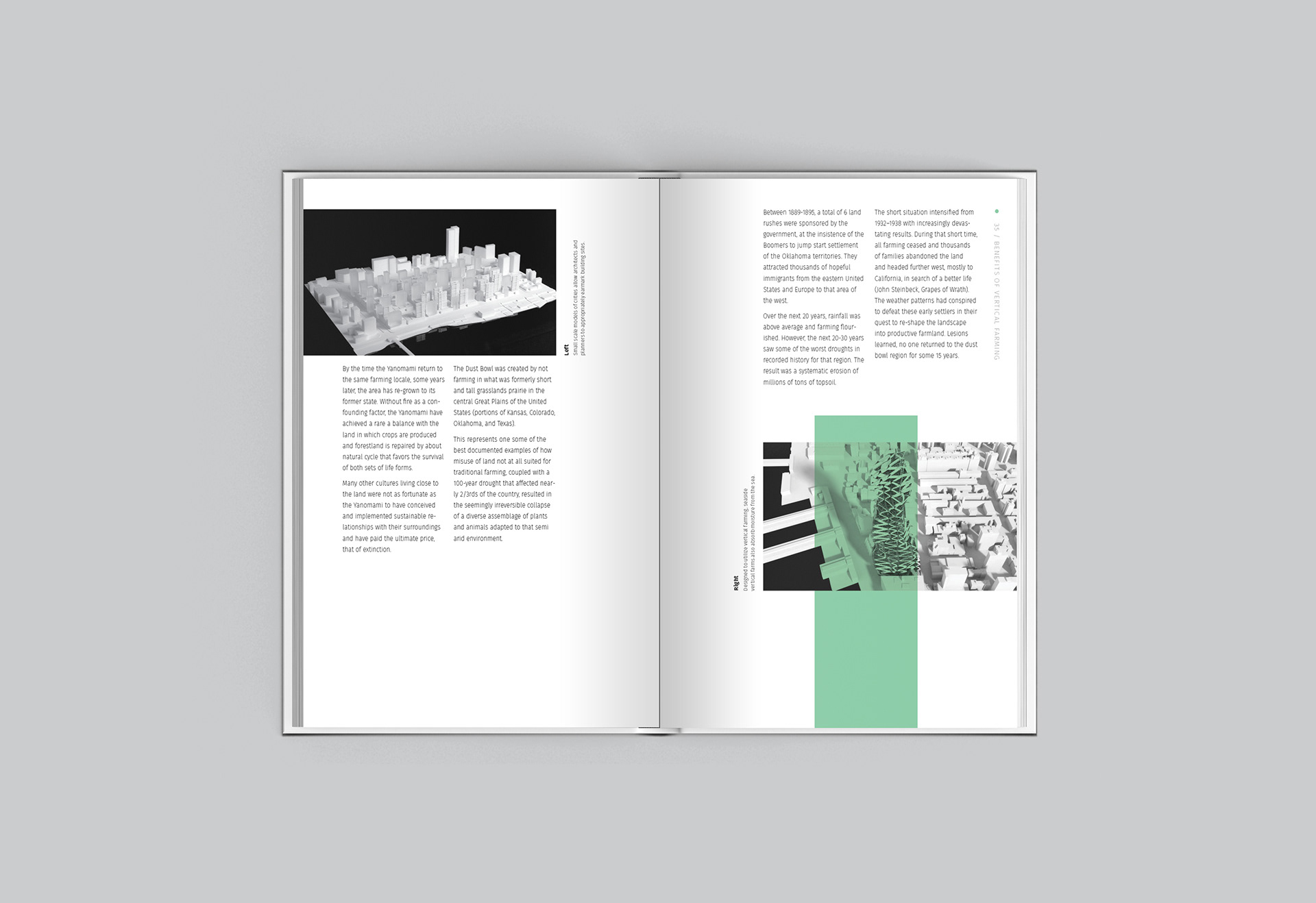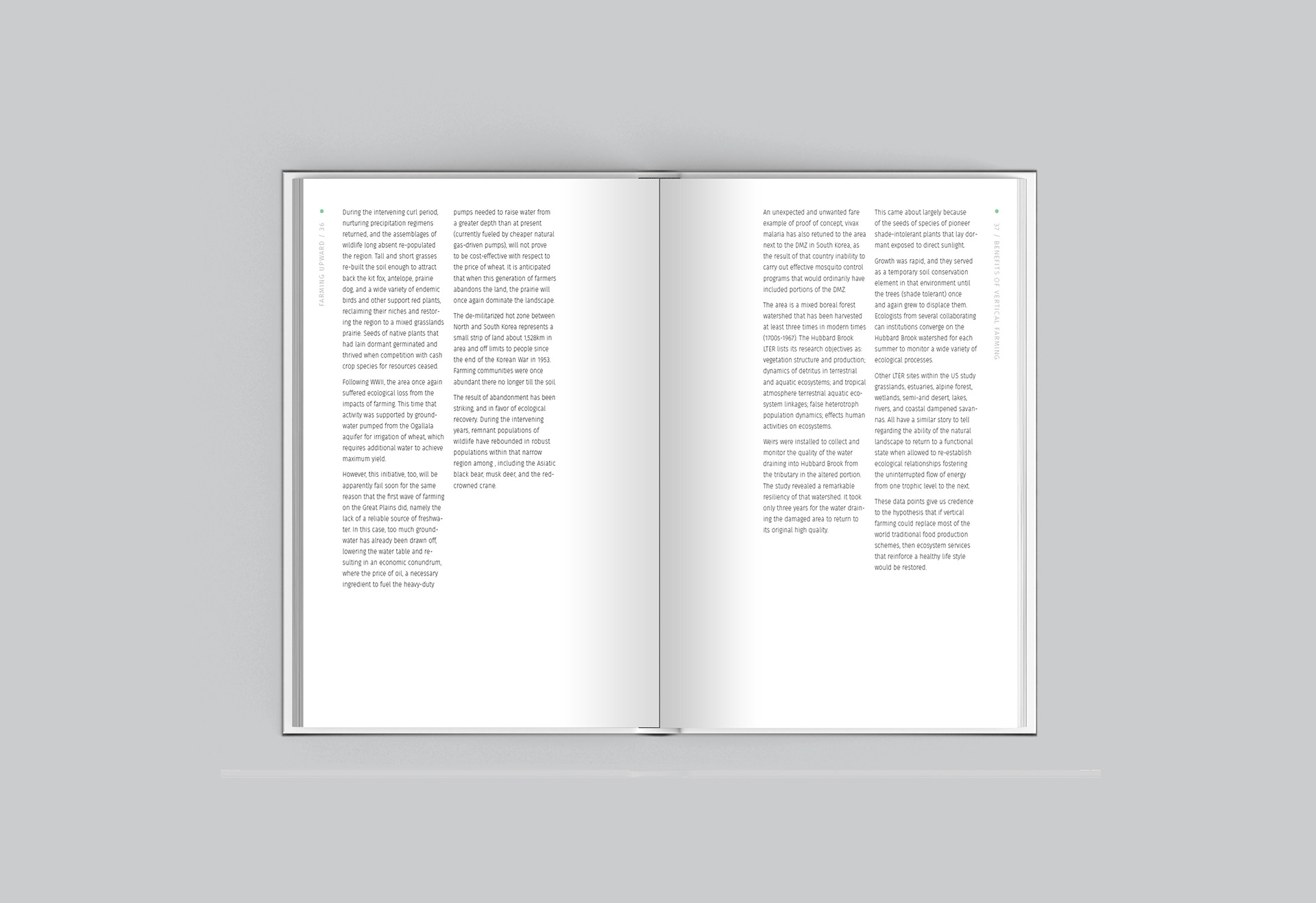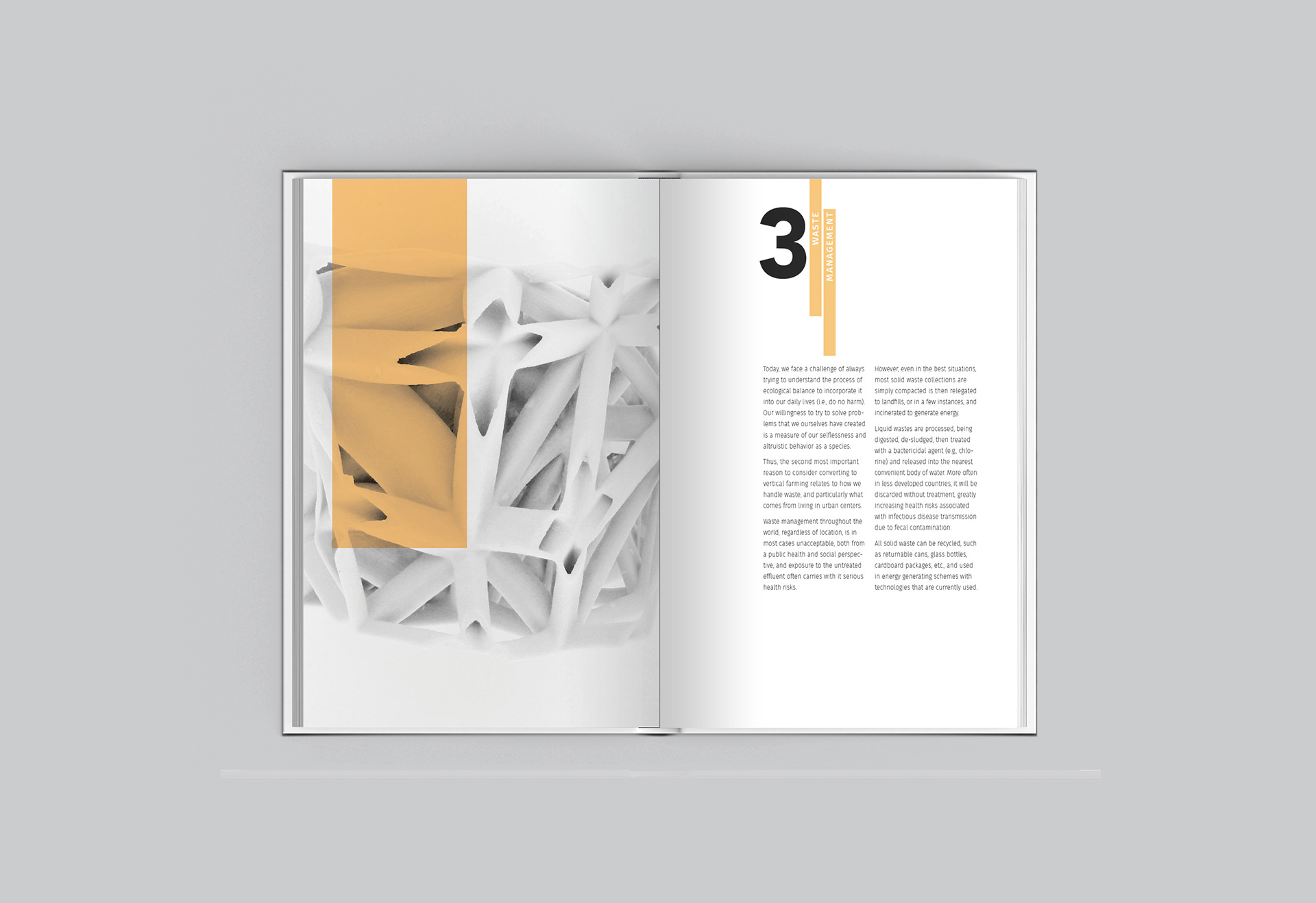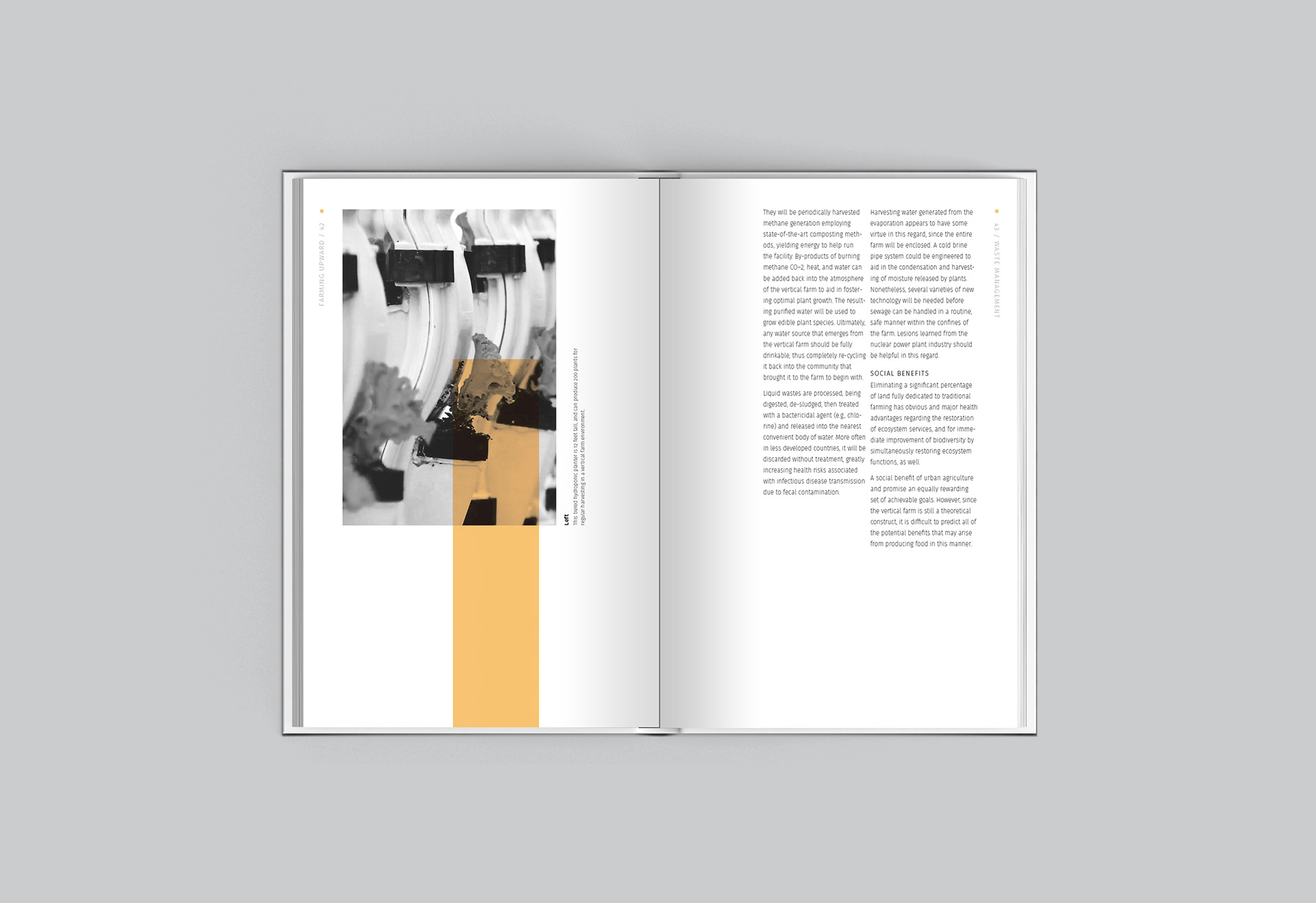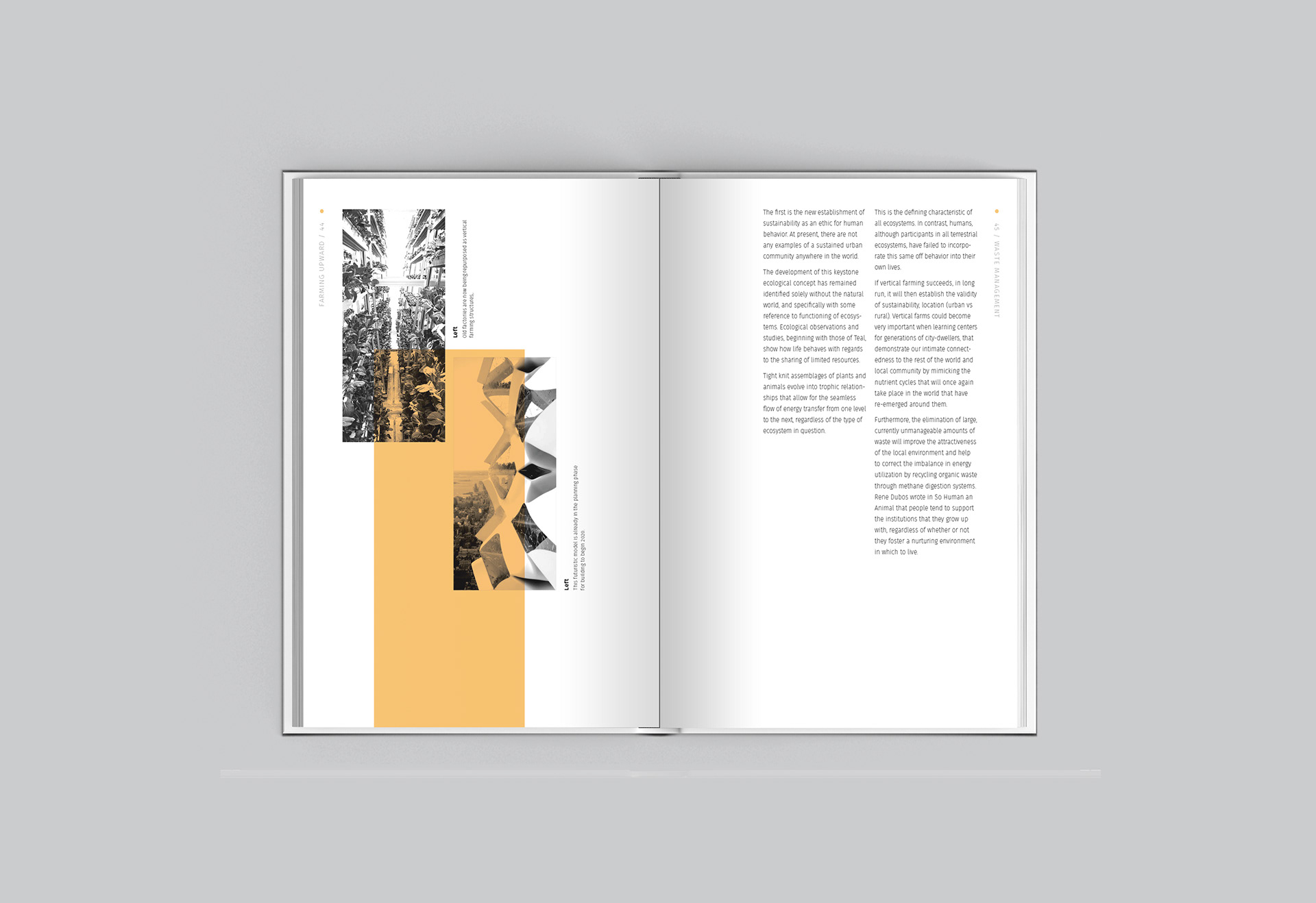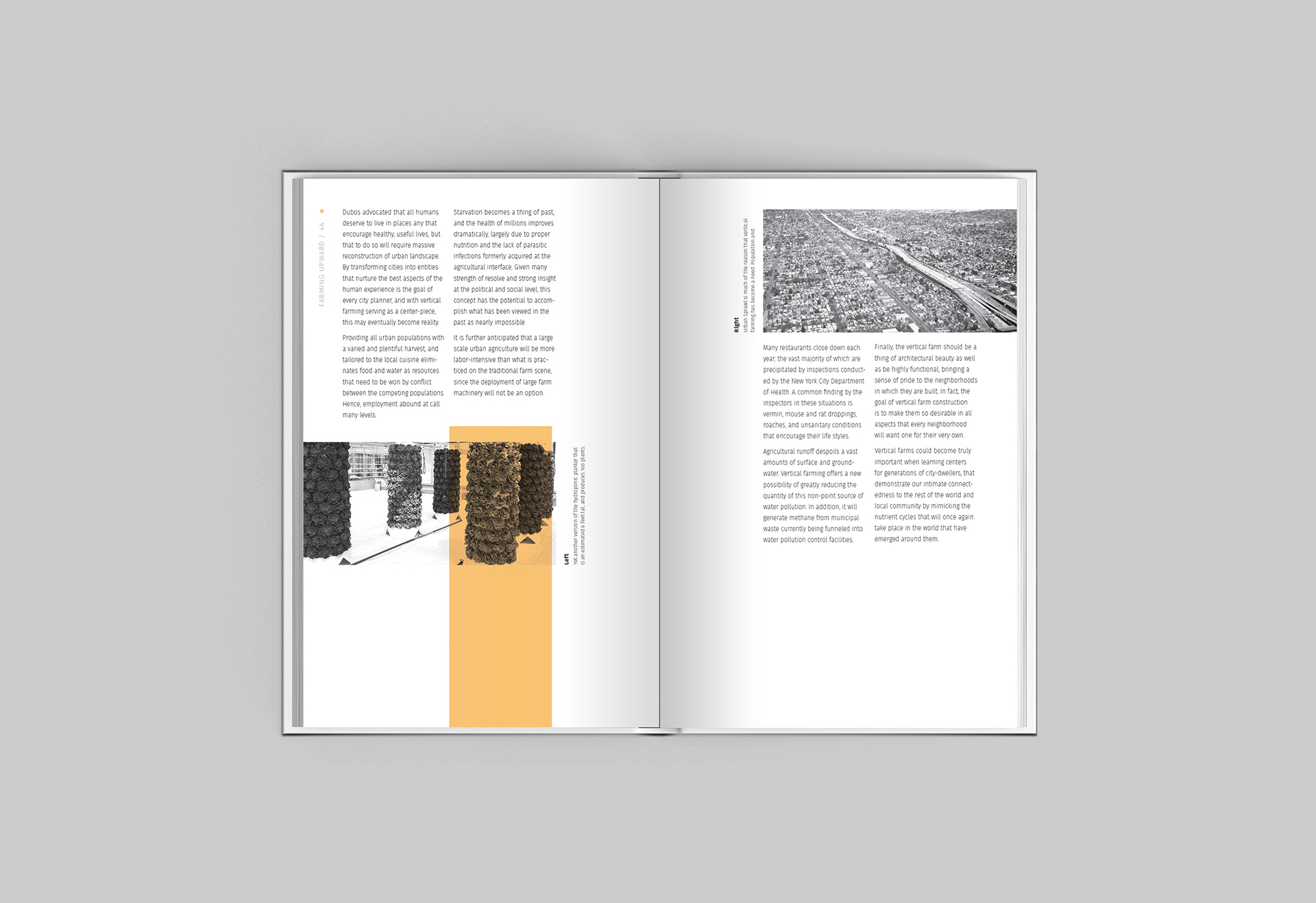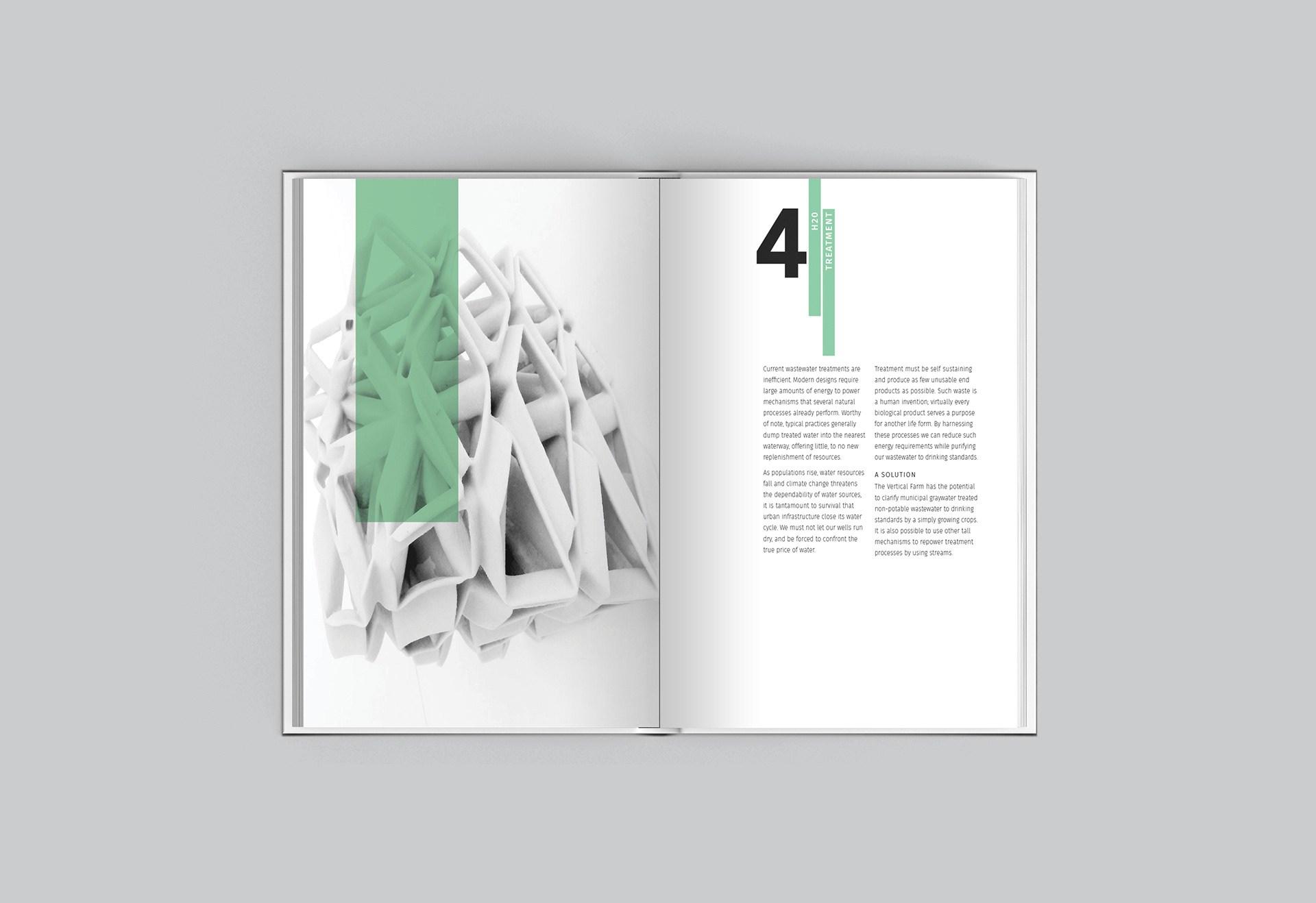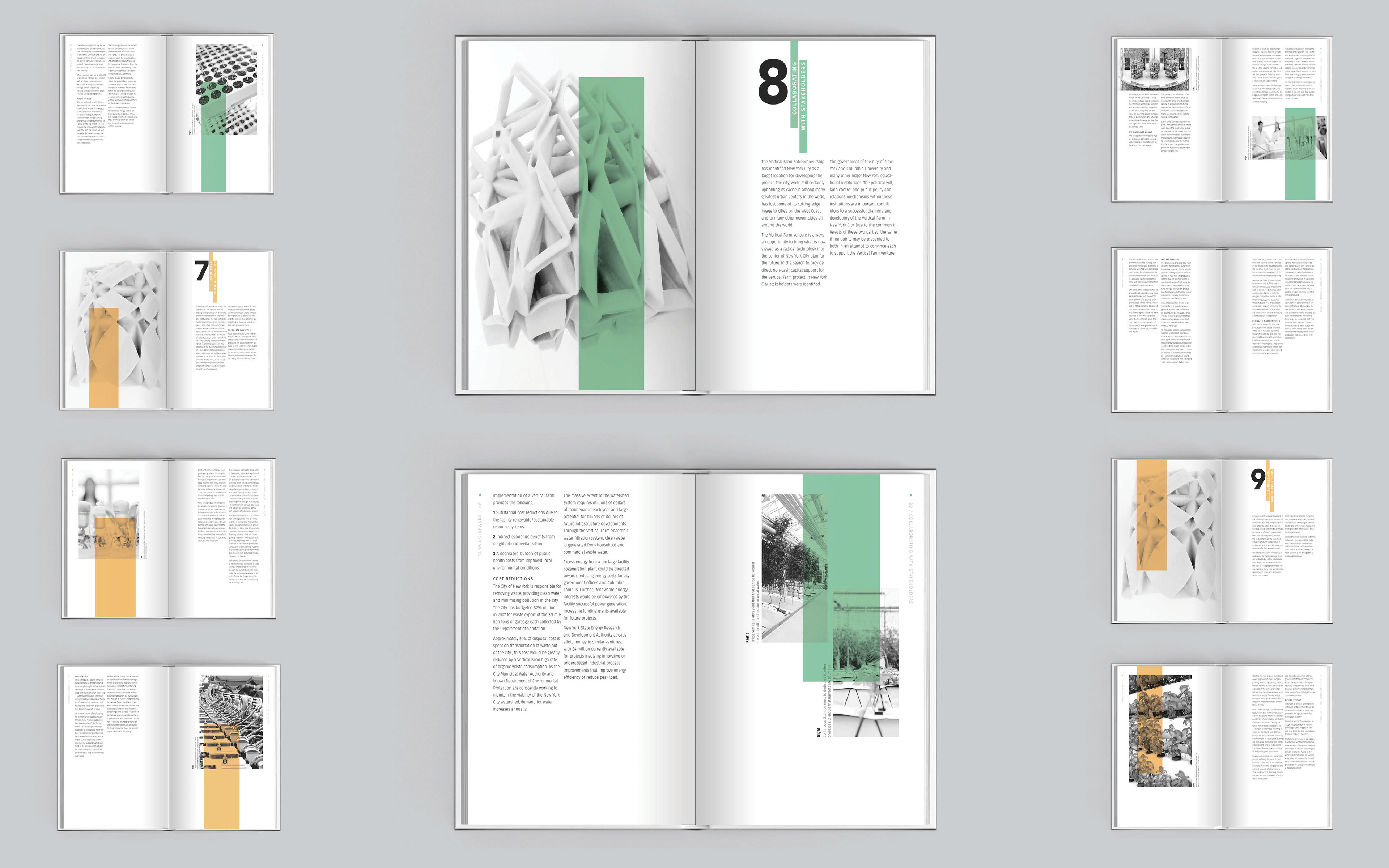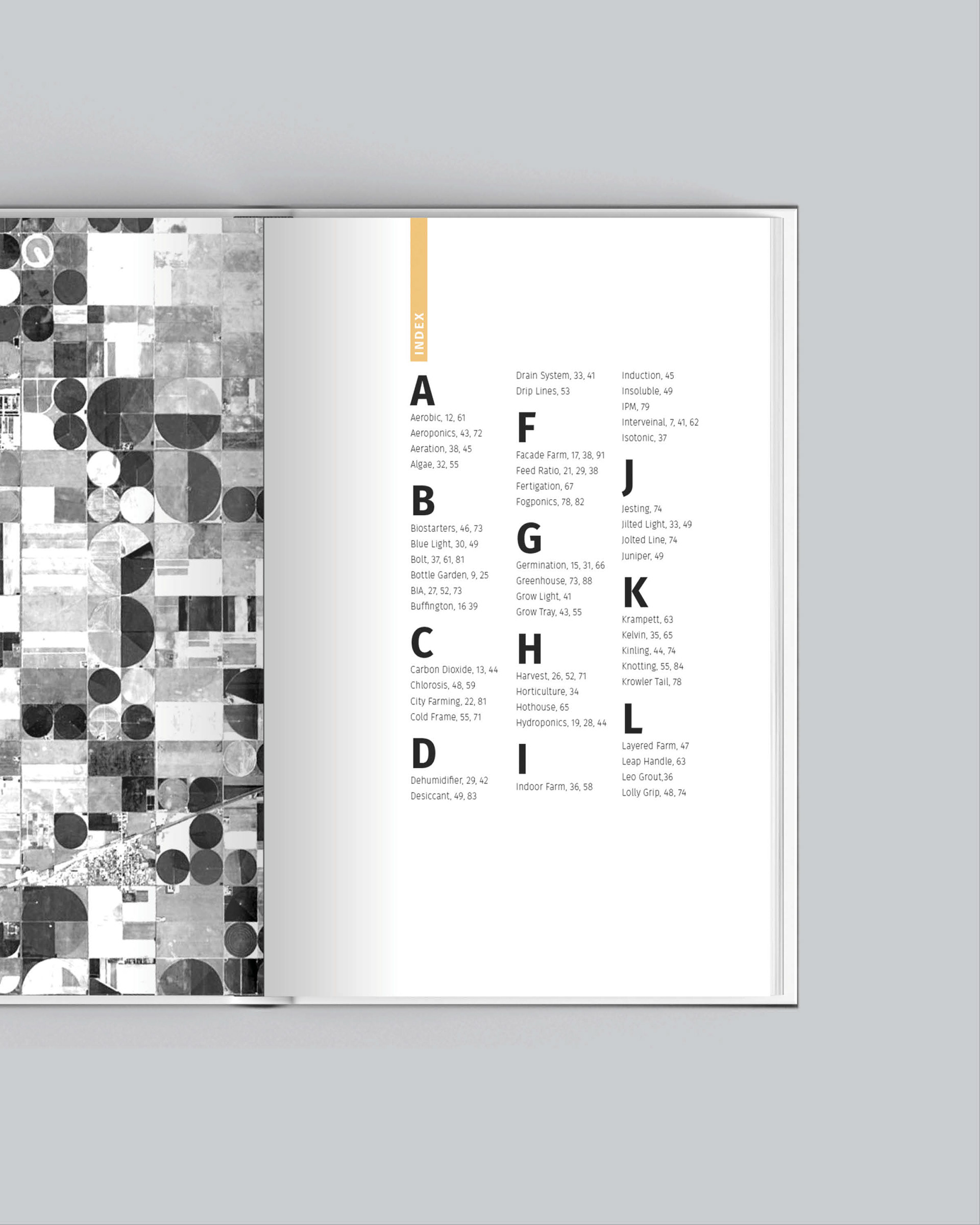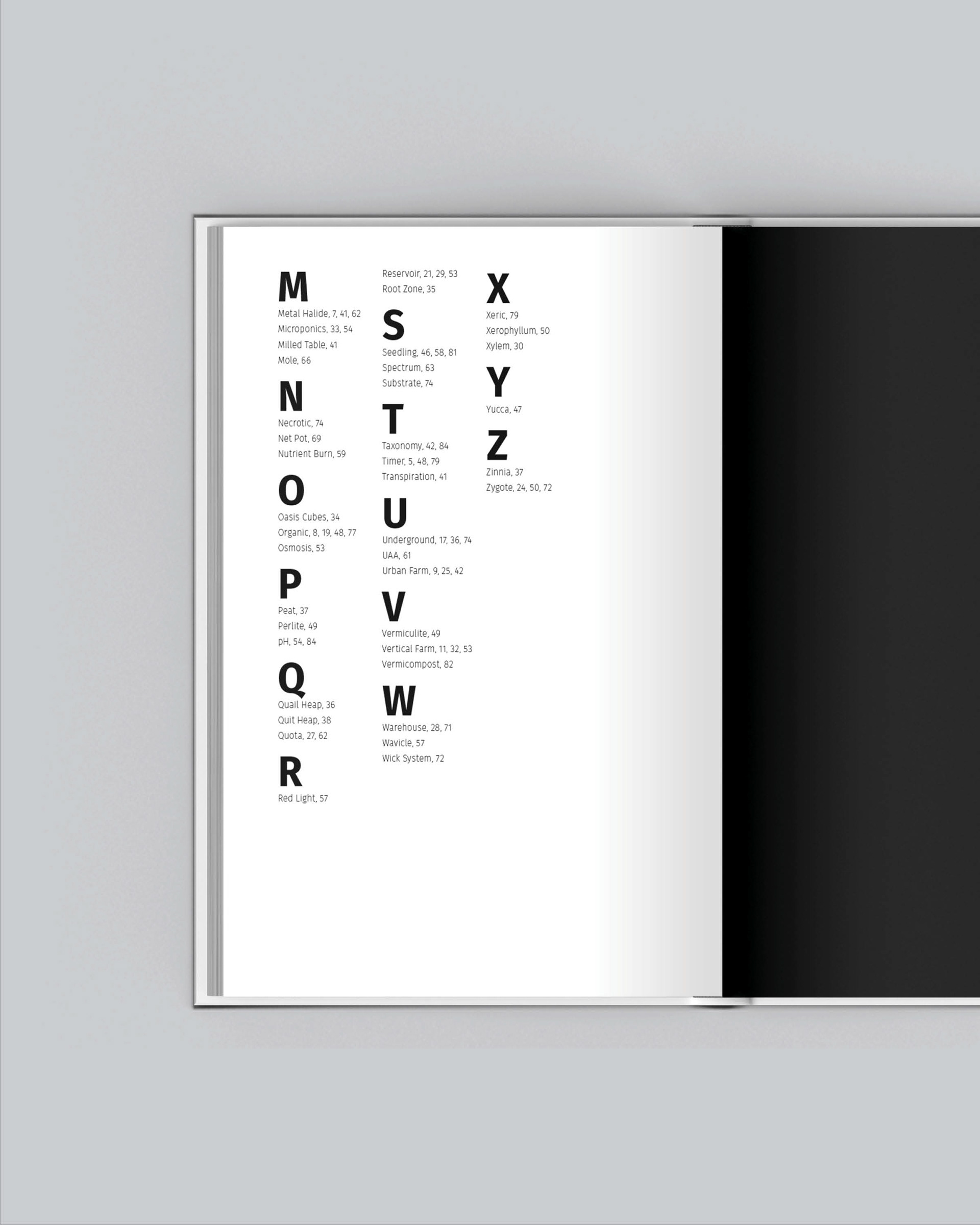 Companion Website
What good is a published book without a companion website so that it can be purchased?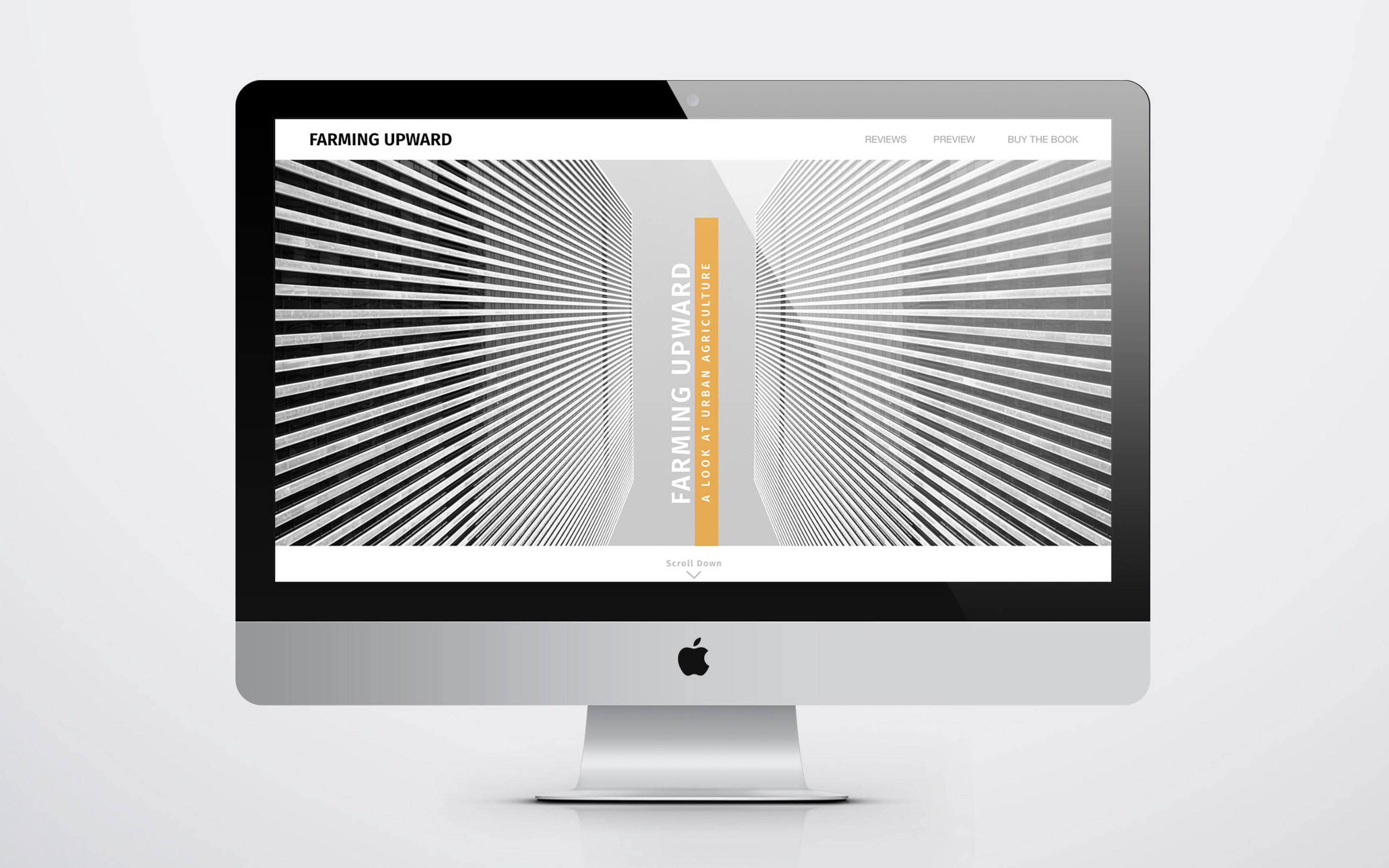 Demo The Book
Please do flip through the digital book version here. Lots to learn about this topic.