2018
Wall Graphics · Print & Digital Campaigns · Field Marketing Assets · Animated Ads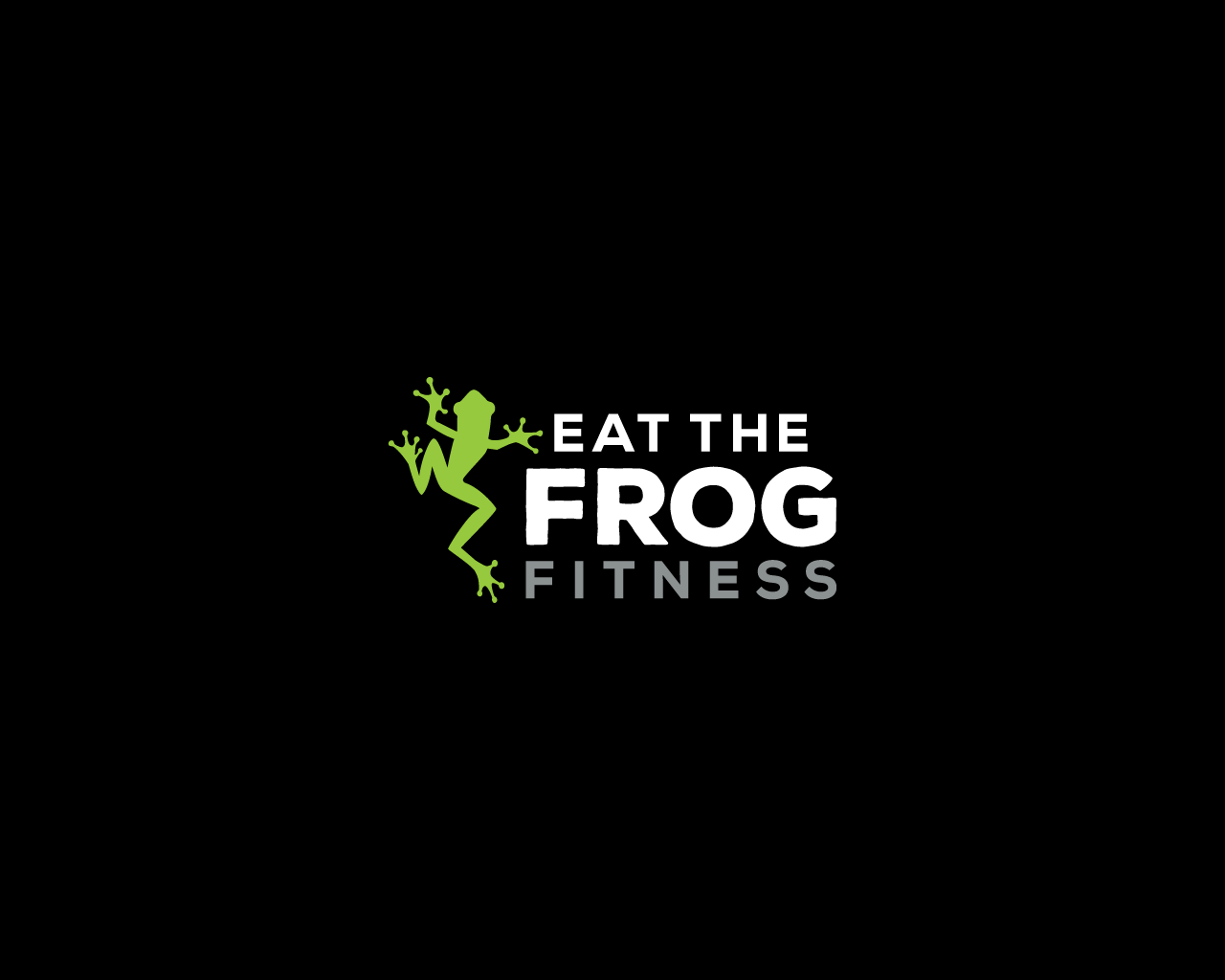 SUMMARY:
Eat The Frog is a fast-growing fitness company in the US. Helping to establish the brand guidelines and messaging, these campaigns were really exciting to work on.
Social Media Ads
From animated ads, to organic social posts, the brand messaging began to tae shape, as we got to know the primary and secondary audiences.
Social Media Ad A/B Testing
In order to better understand our target audience, I created the two digital motion ads below, with a slight variation in style. This motion ad set was the first that we created for the brand. The findings were that these ads performed well with men, but not with women. So we were missing our target audience. It was this research that helped me direct the style to be a bit more simple, such as the social ad posted above.
Campaign: Now Open Print Deliverables
Exterior and interior signage to promote a new location opening their doors. The design is also echoed in a print promo through mail and in-person.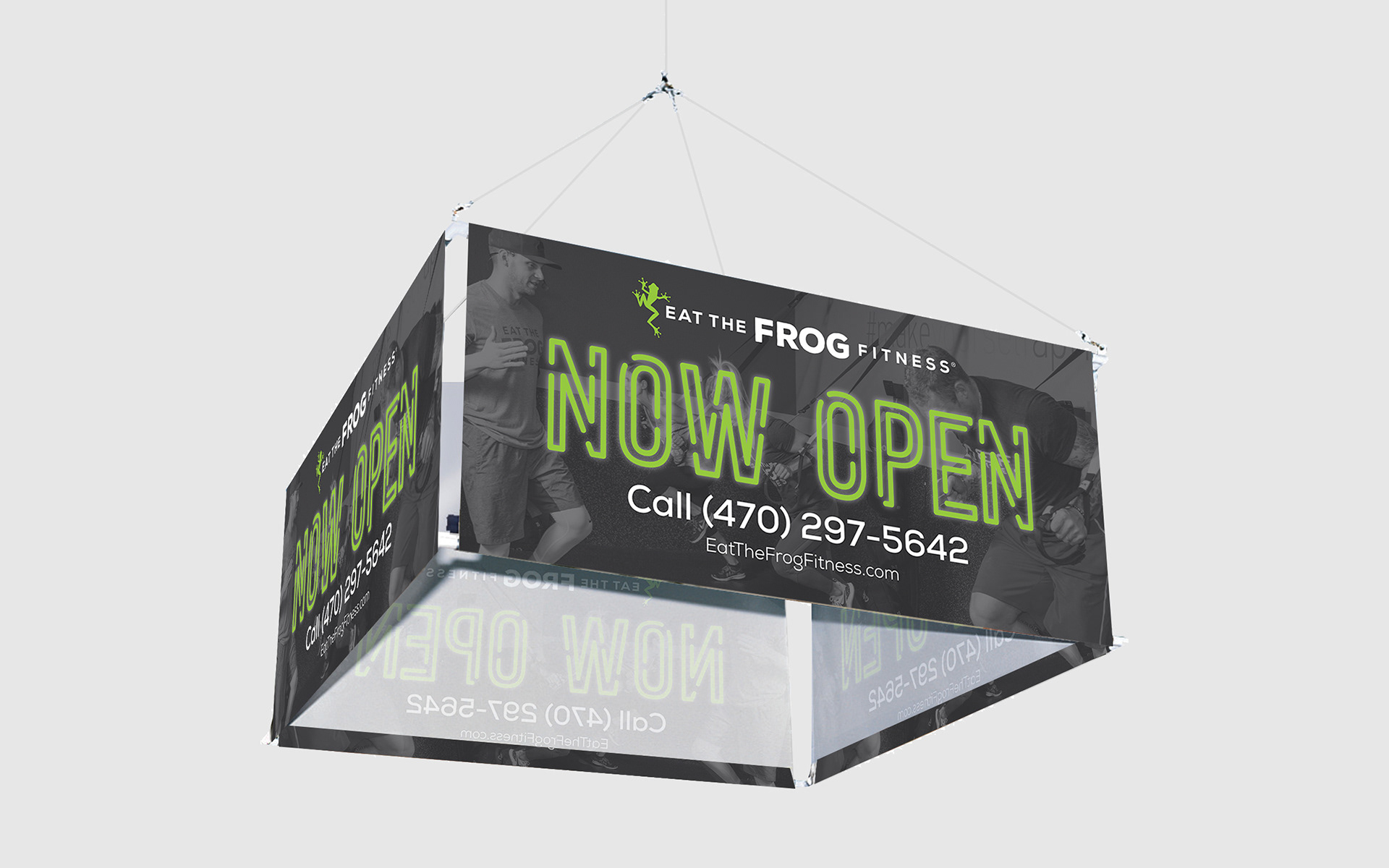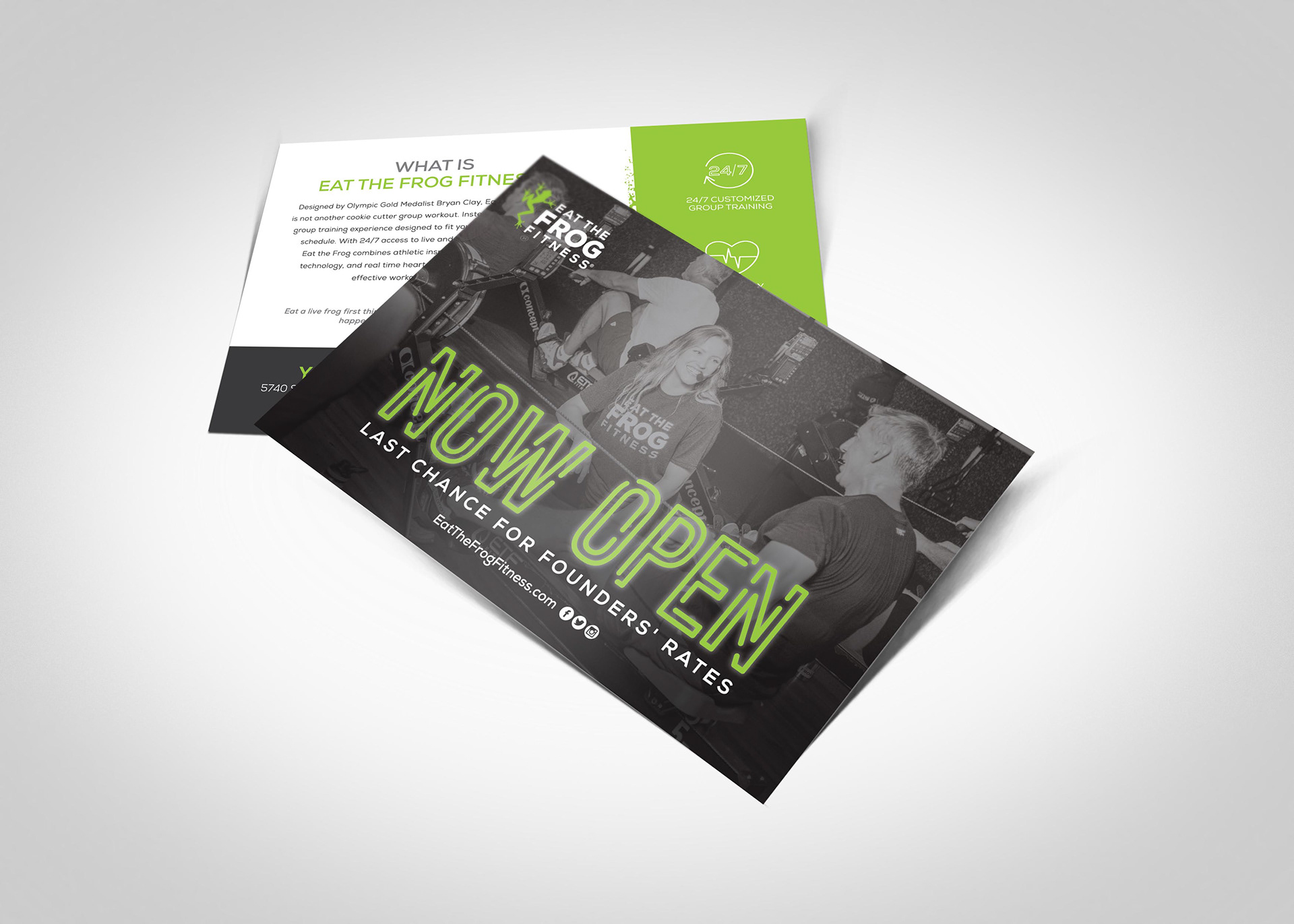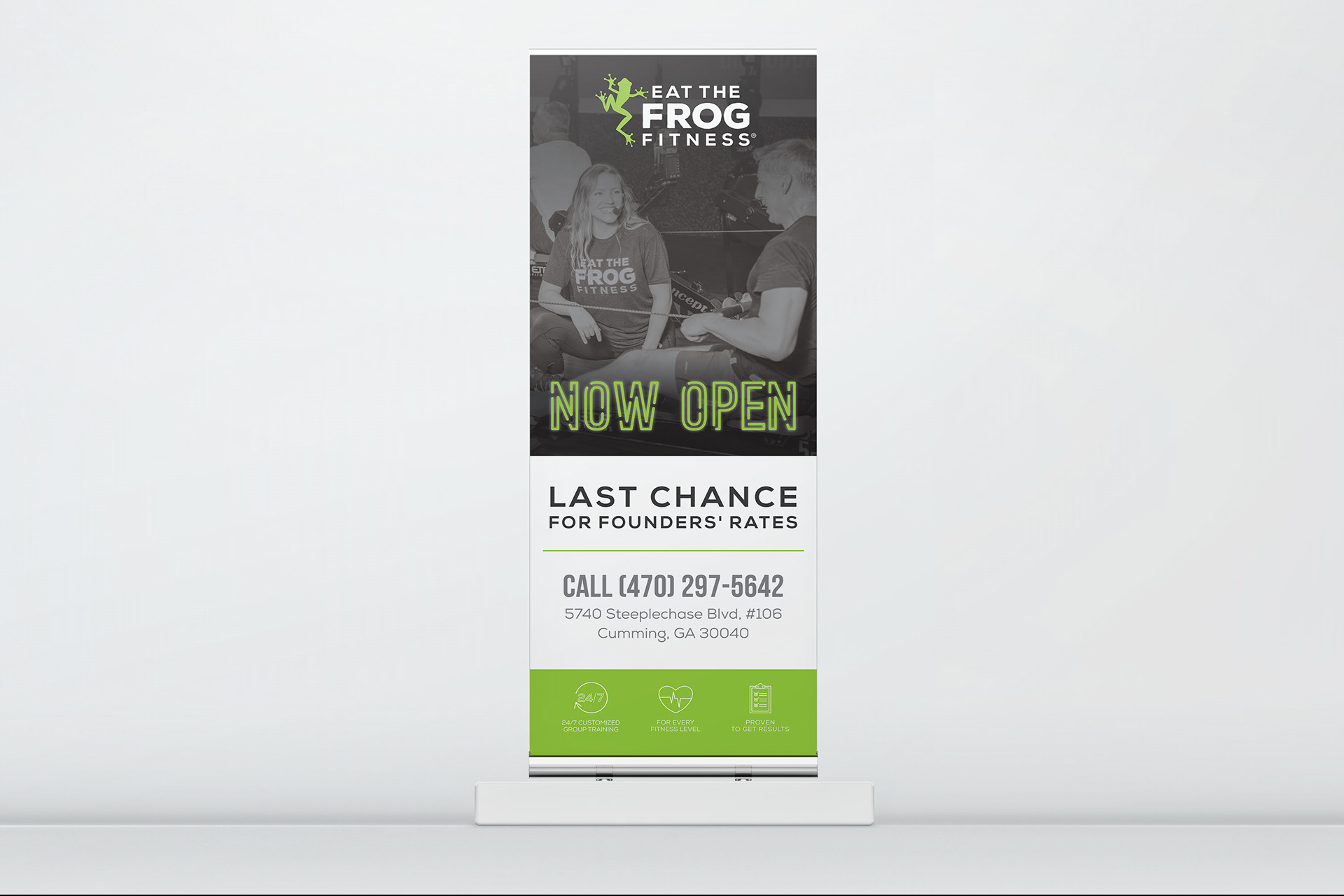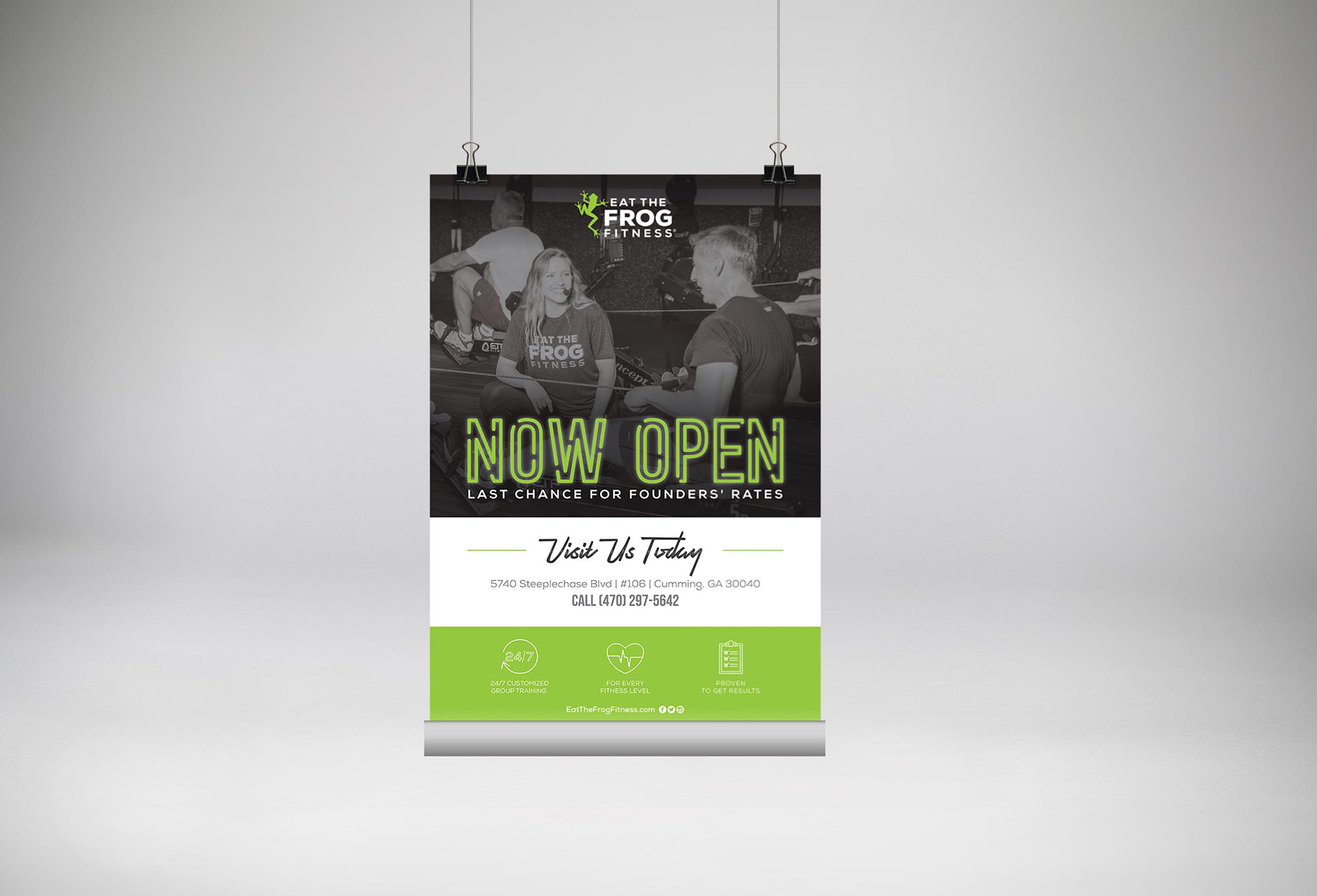 3-D Studio Design and Mockups
I had the pleasure of working with Bryan Clay, Co-Founder of Eat The Frog Fitness (ETFF) and Olympic Gold Medalist, to design the interior plans of new studios. The first rollout of the designs were using ETFF's prior 4 studios as an archetype. We considered what was working, and what could be improved upon for the remaining 15+ studios opening in 2019.

I used the provided flat/plan of the space, and created a 3-D environment to scale. I then created mockups and materials to be used within the 3-D space, including retail platforms for mannequins, benches, desks, etc.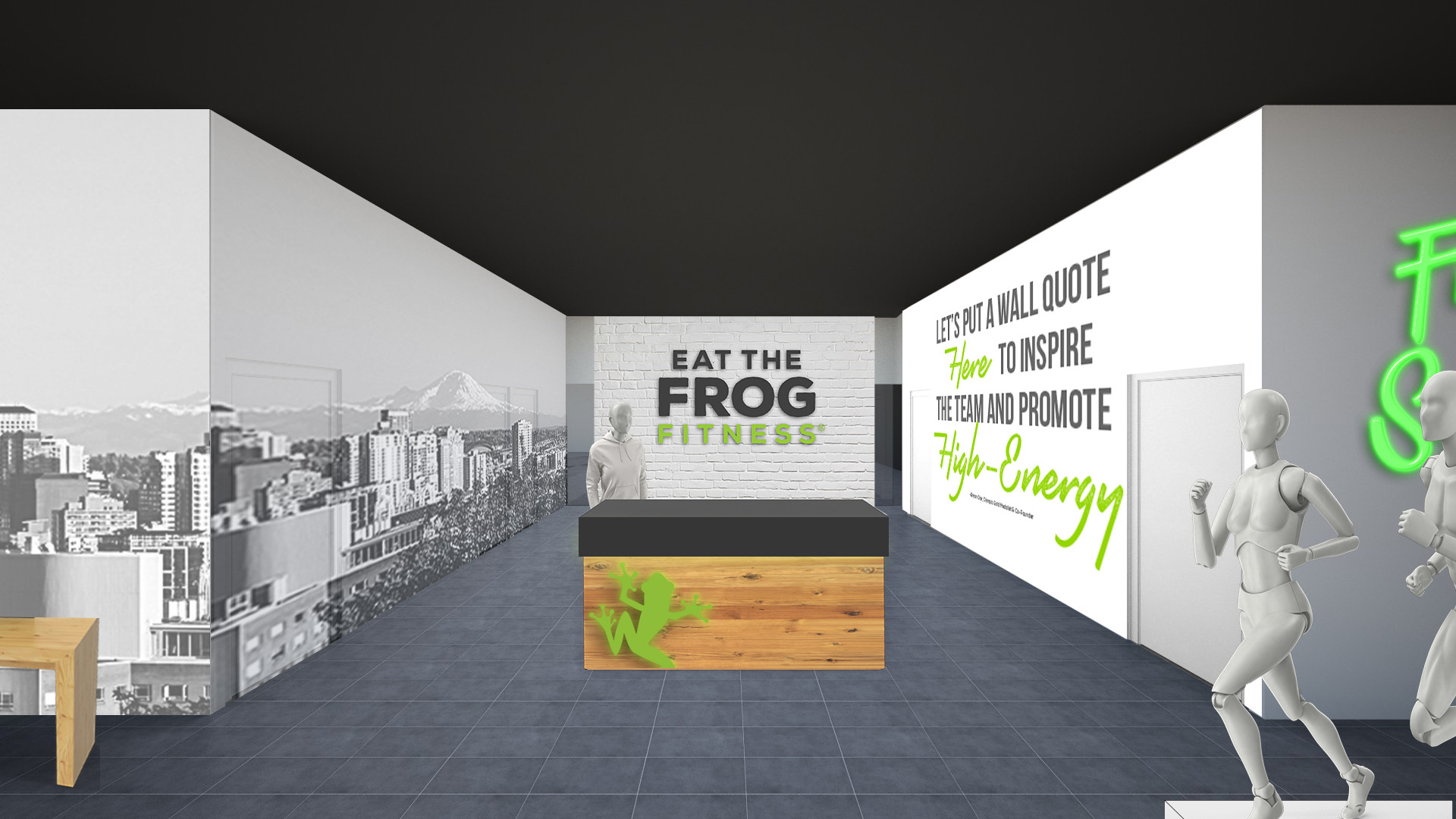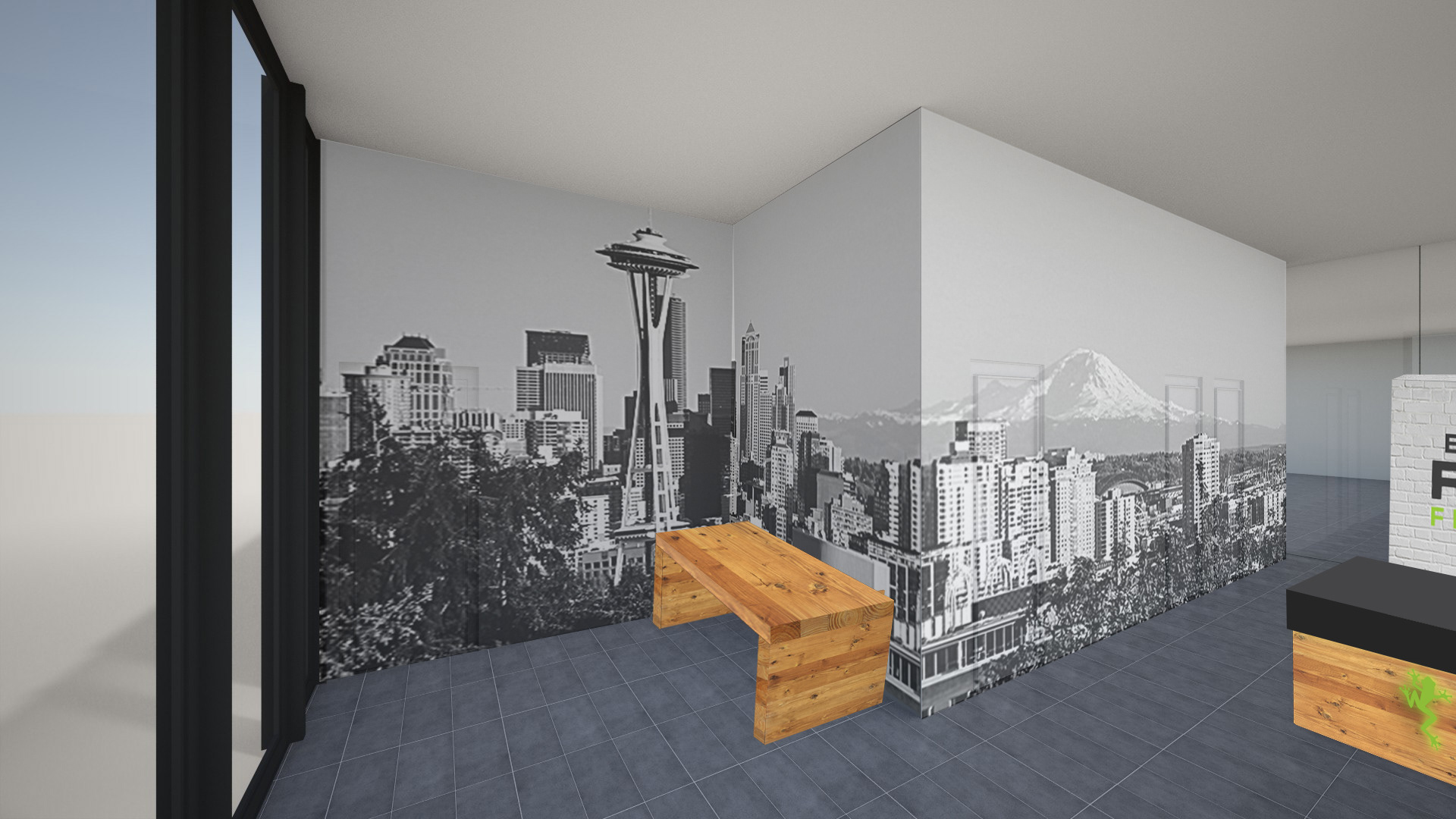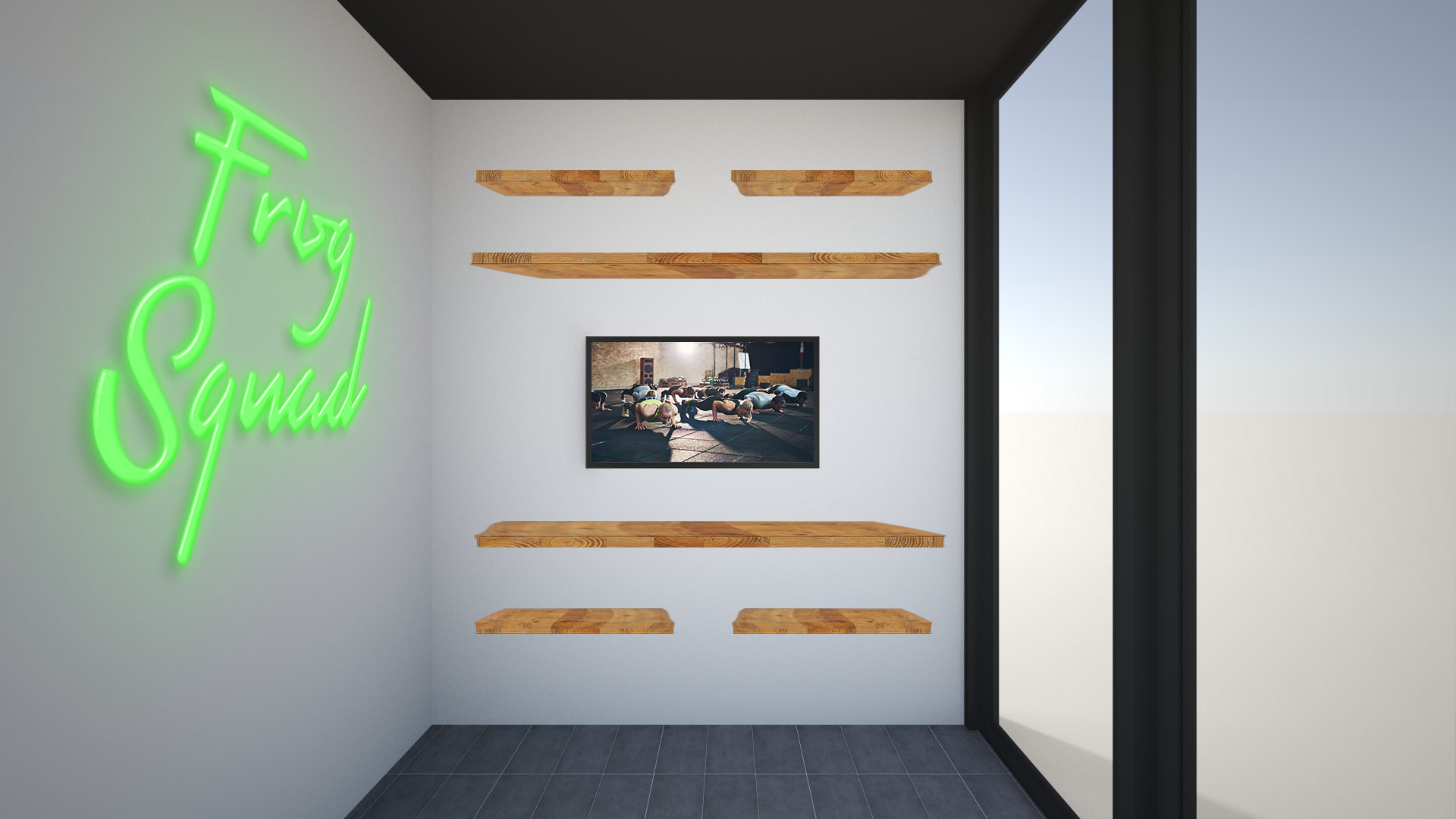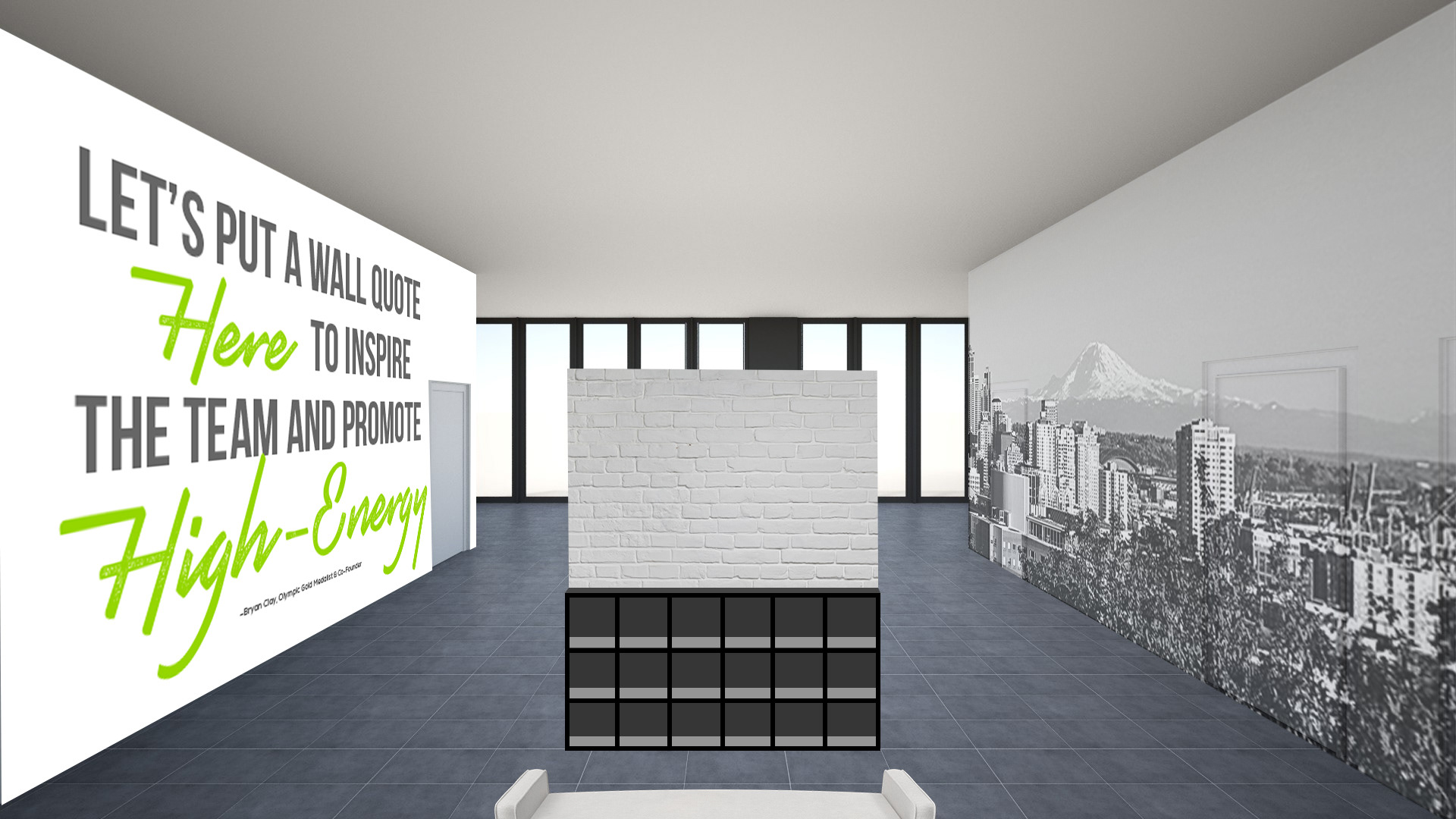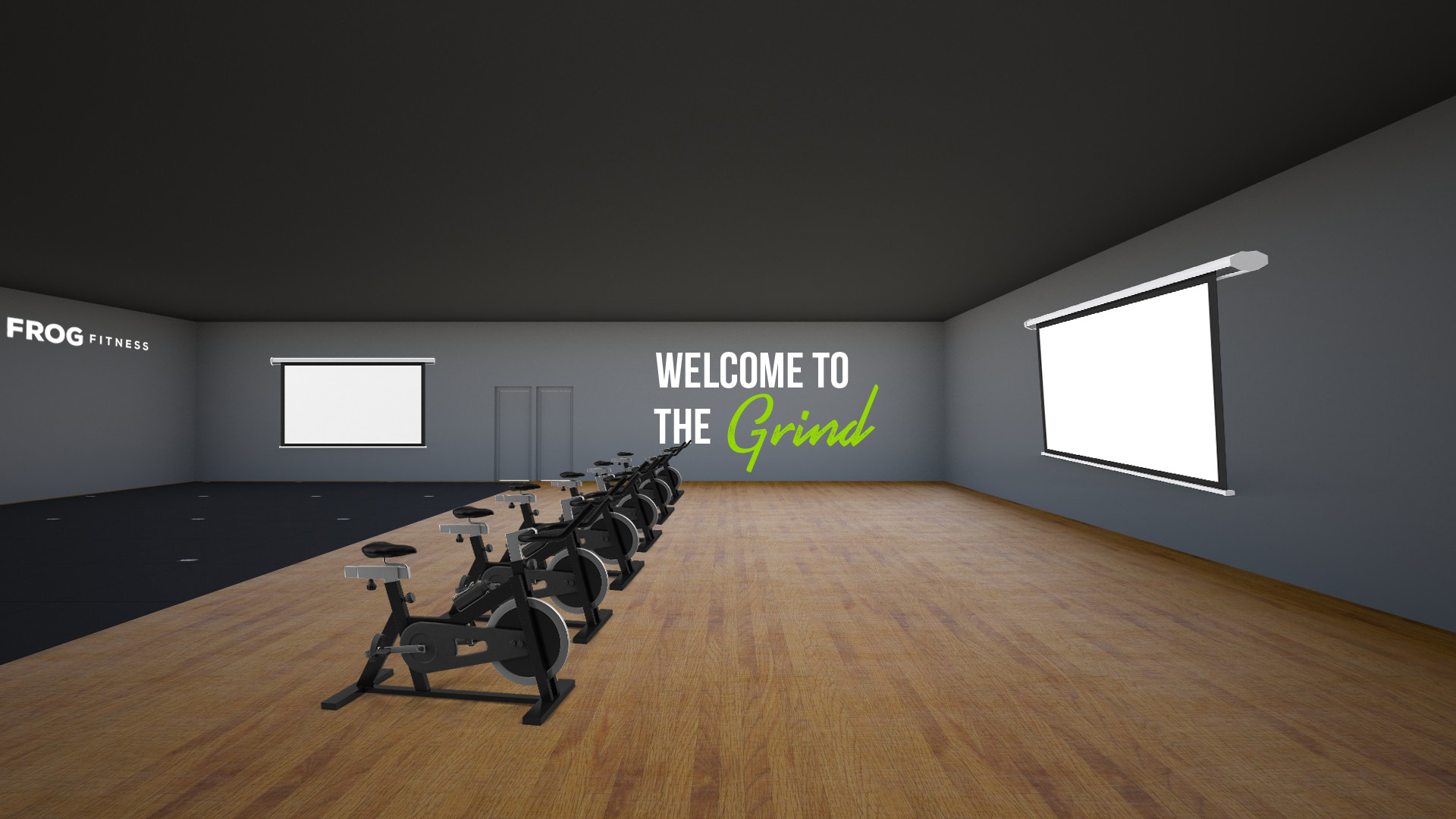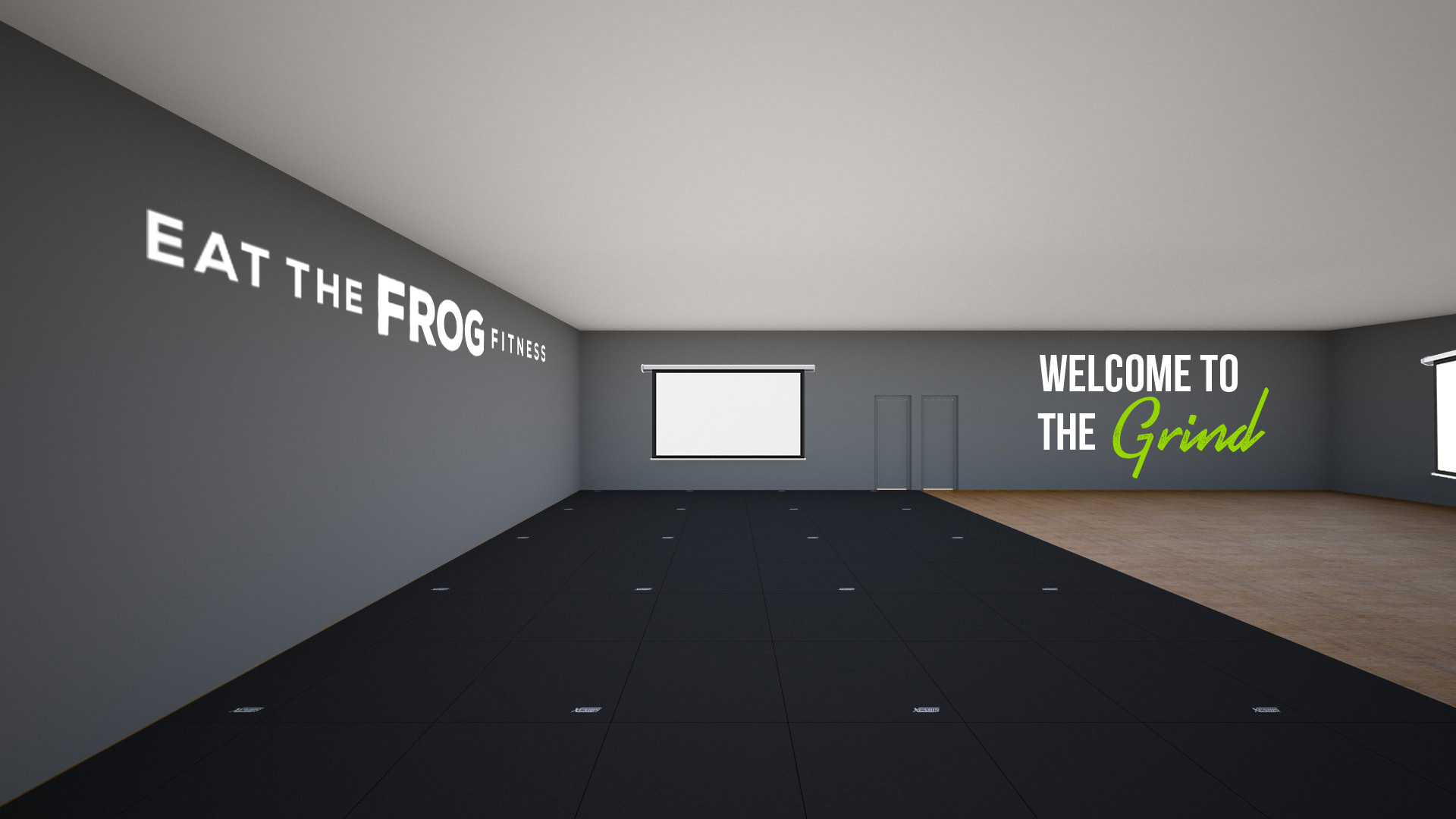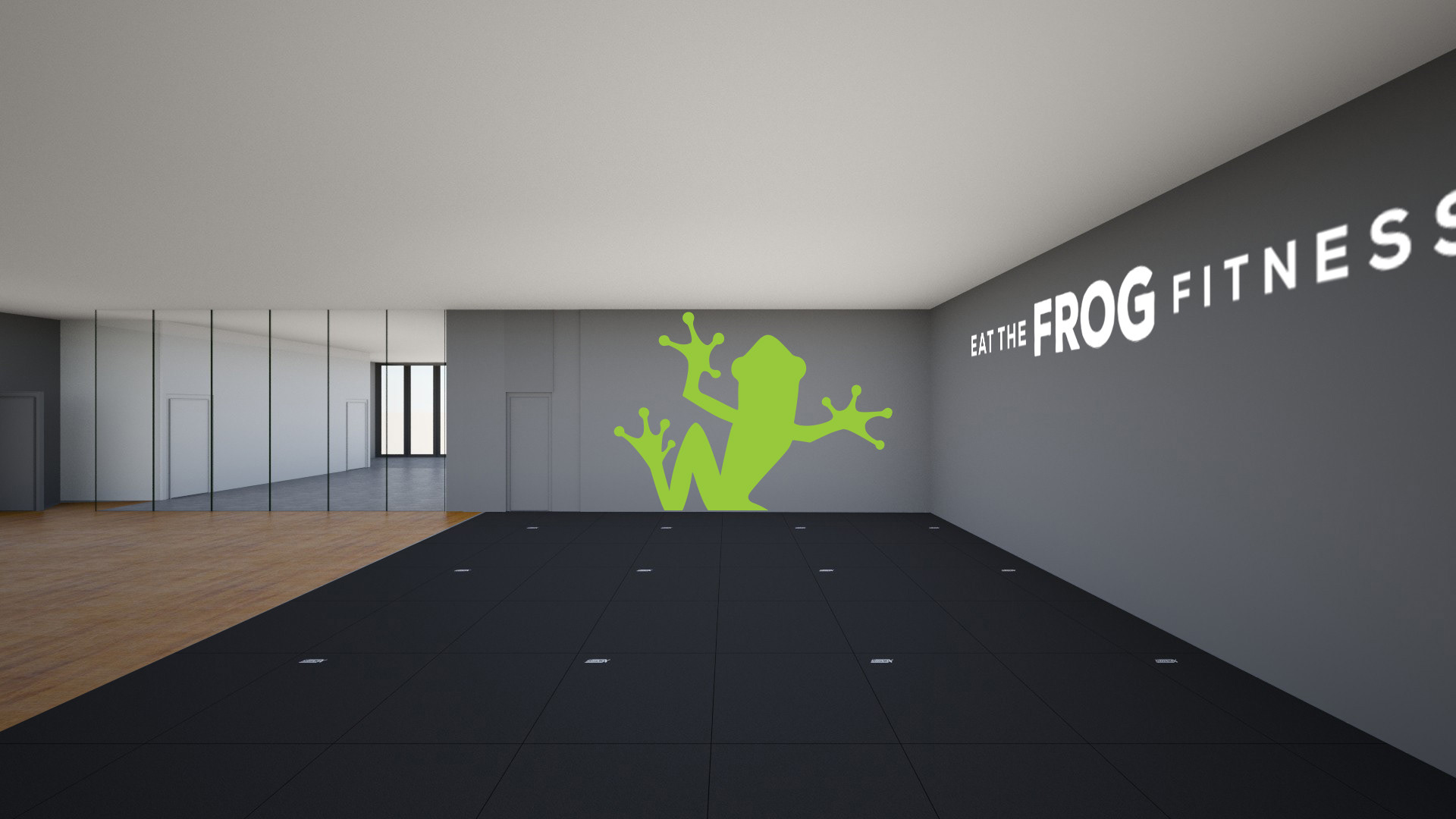 Brand Development
Eat The Frog Fitness originally had a small ad agency create the logo and logo guidelines. However, nothing else was included to create a comprehensive Brand Guideline. Part of my responsibilities were to create a complete brand guideline. To do this, I worked with the Marketing Director, to analyze audience personas and messaging. That in mind, I added the following components to the 2020 Brand Guideline; Typography Circumstantial Use, Seasonal Campaign Copy and Hierarchy, Social Media Guide, Digital Ad Guide, and Visual Asset Library.