2017 
Identity System · Layout Design · Booklet Design · App Concept · UX & UI · Tour Bus Wrap
Poster Concepts - Identity System Exploration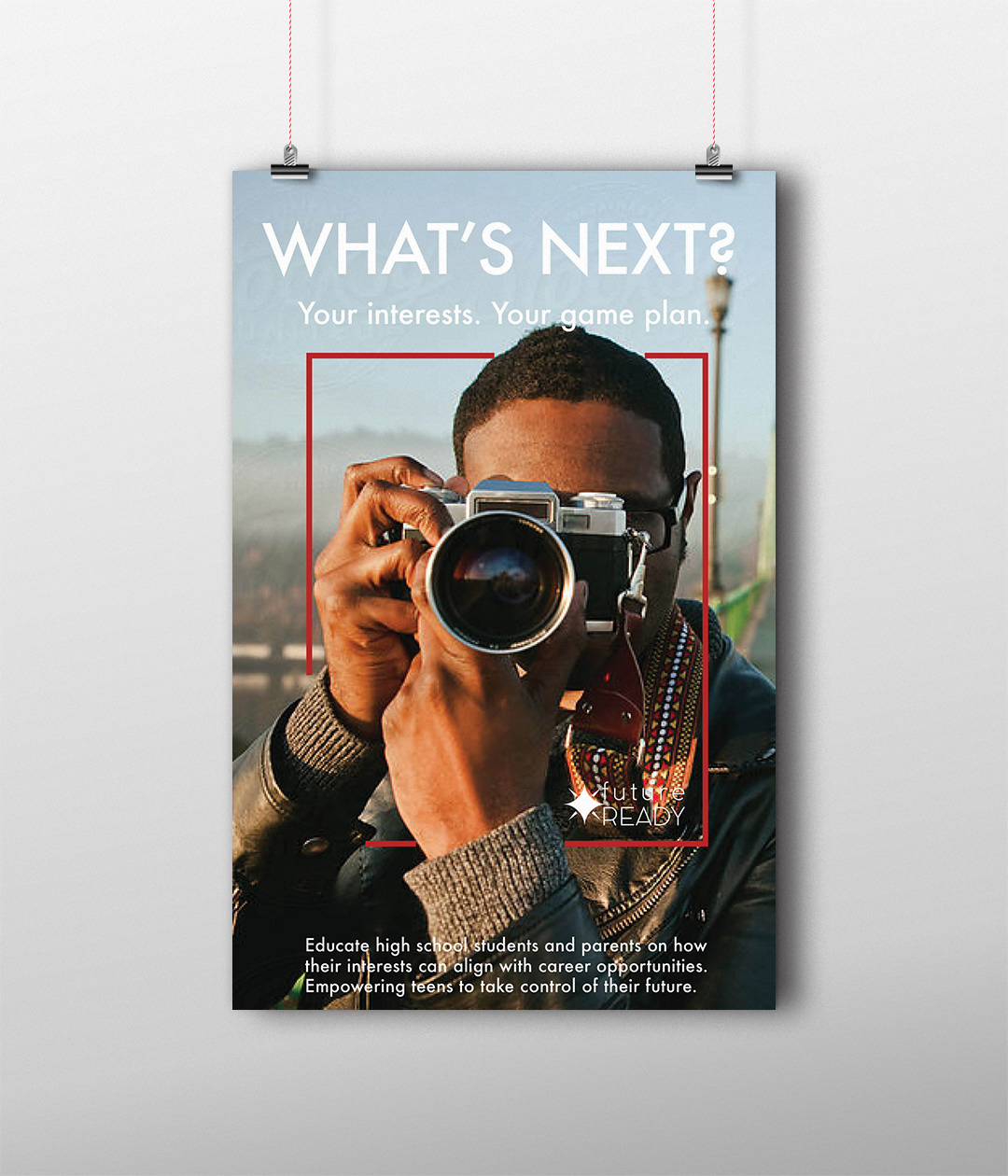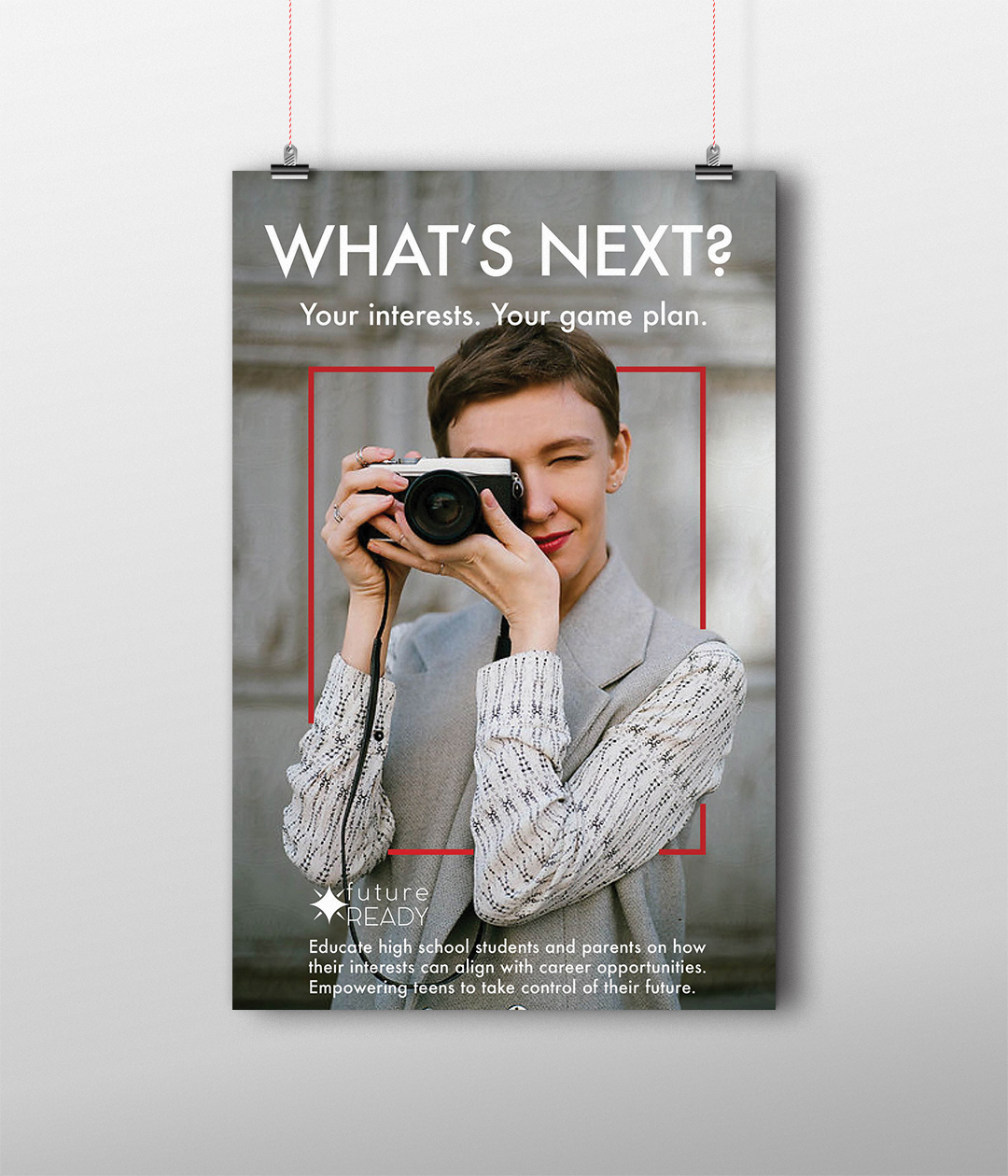 Project: Visual Identity System
From concept, to final deliverable renderings, Future Ready is a new (fictitious) program, developed to assist high school teens and their parents/guardians understand the benefits of combining interests with a career. We all understand how difficult it can be for teens to start preparing for life after high school, while dealing with the daily life of being a confused teen. Before they know it, graduation comes up, and the teens need to start deciding on their future.
The overall idea of this is to begin this search as early in high school as possible, tugging at their main interests, to better guide teens to a fulfilling career. This method feels less stressful to a teen, as we are starting with what their interests are in their lives.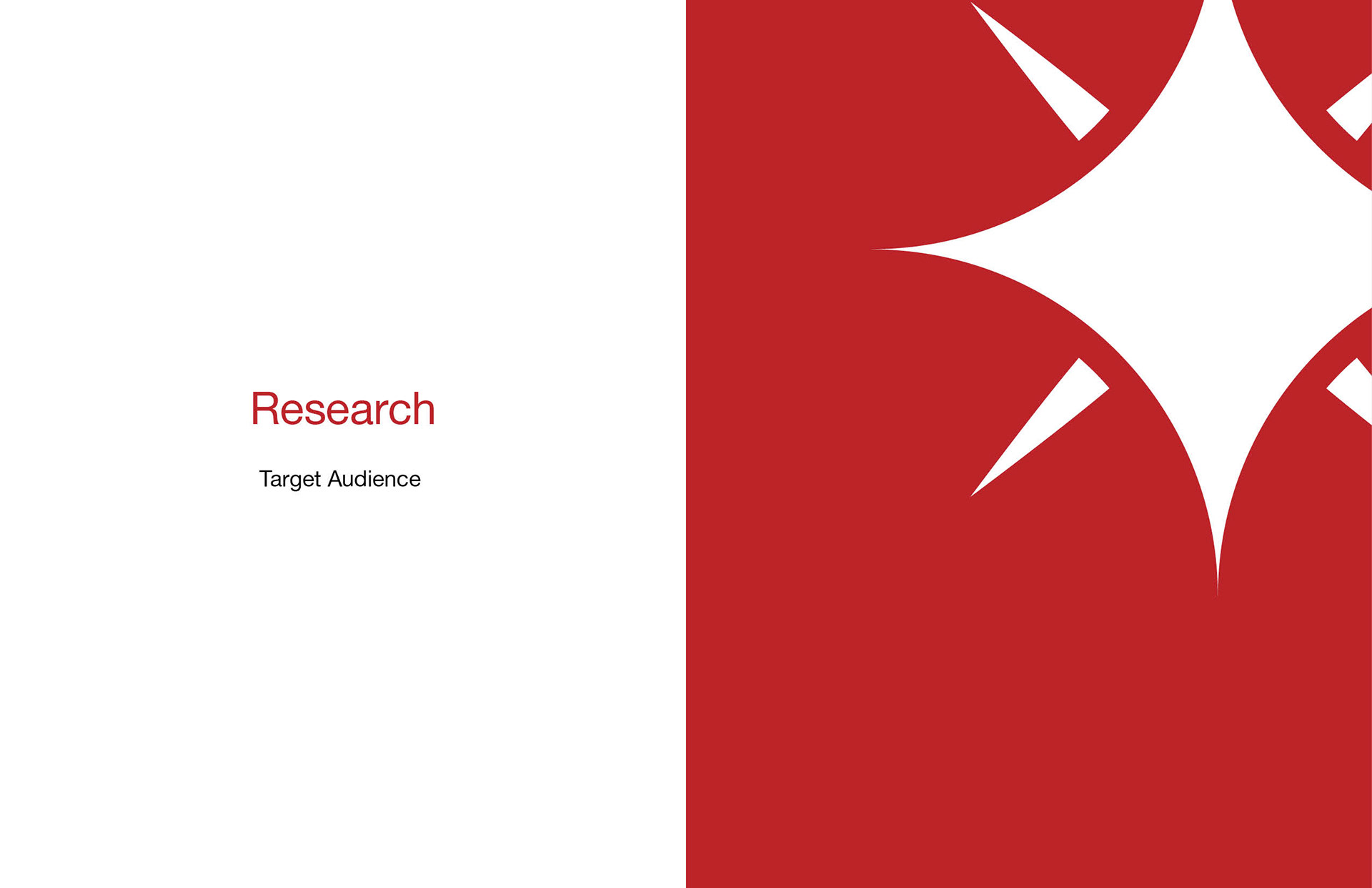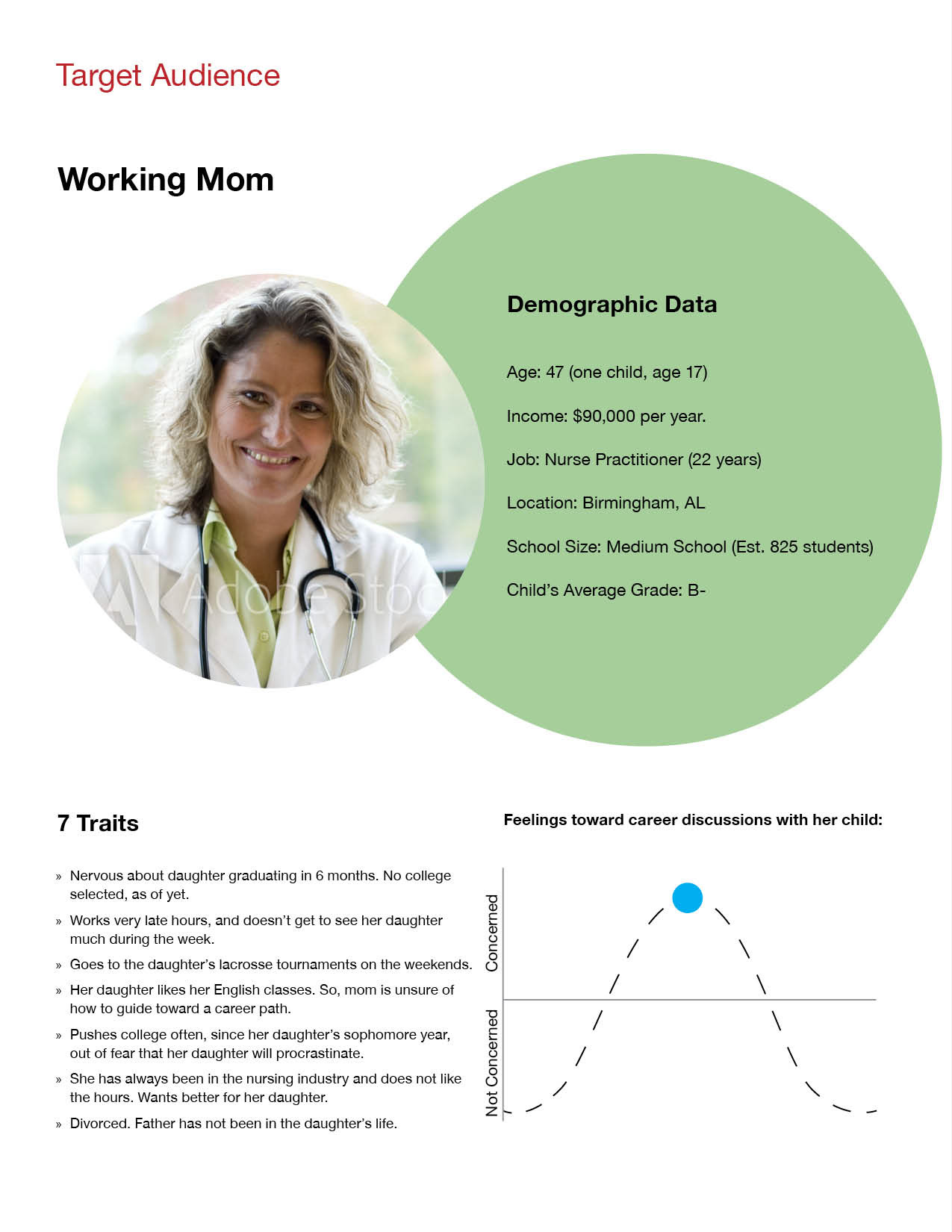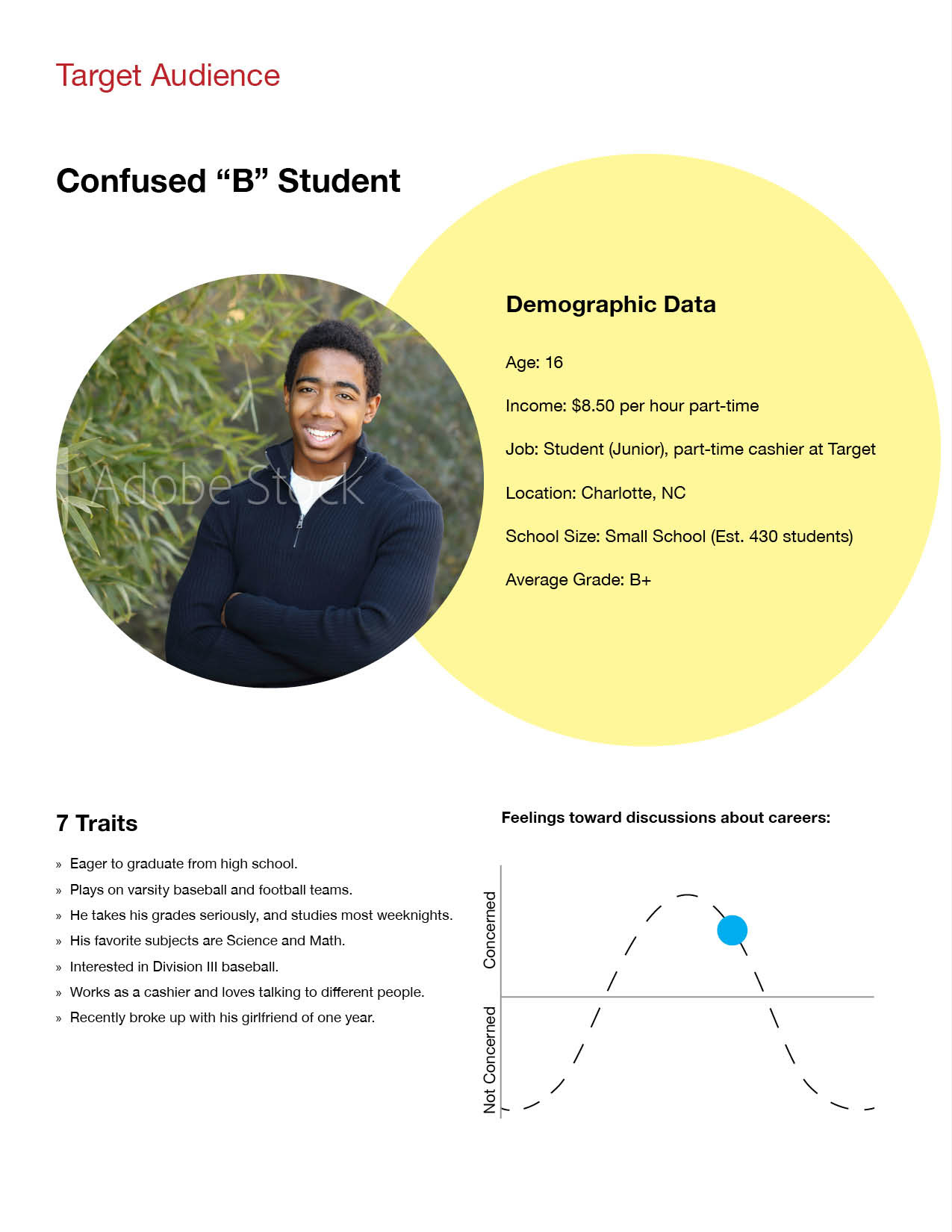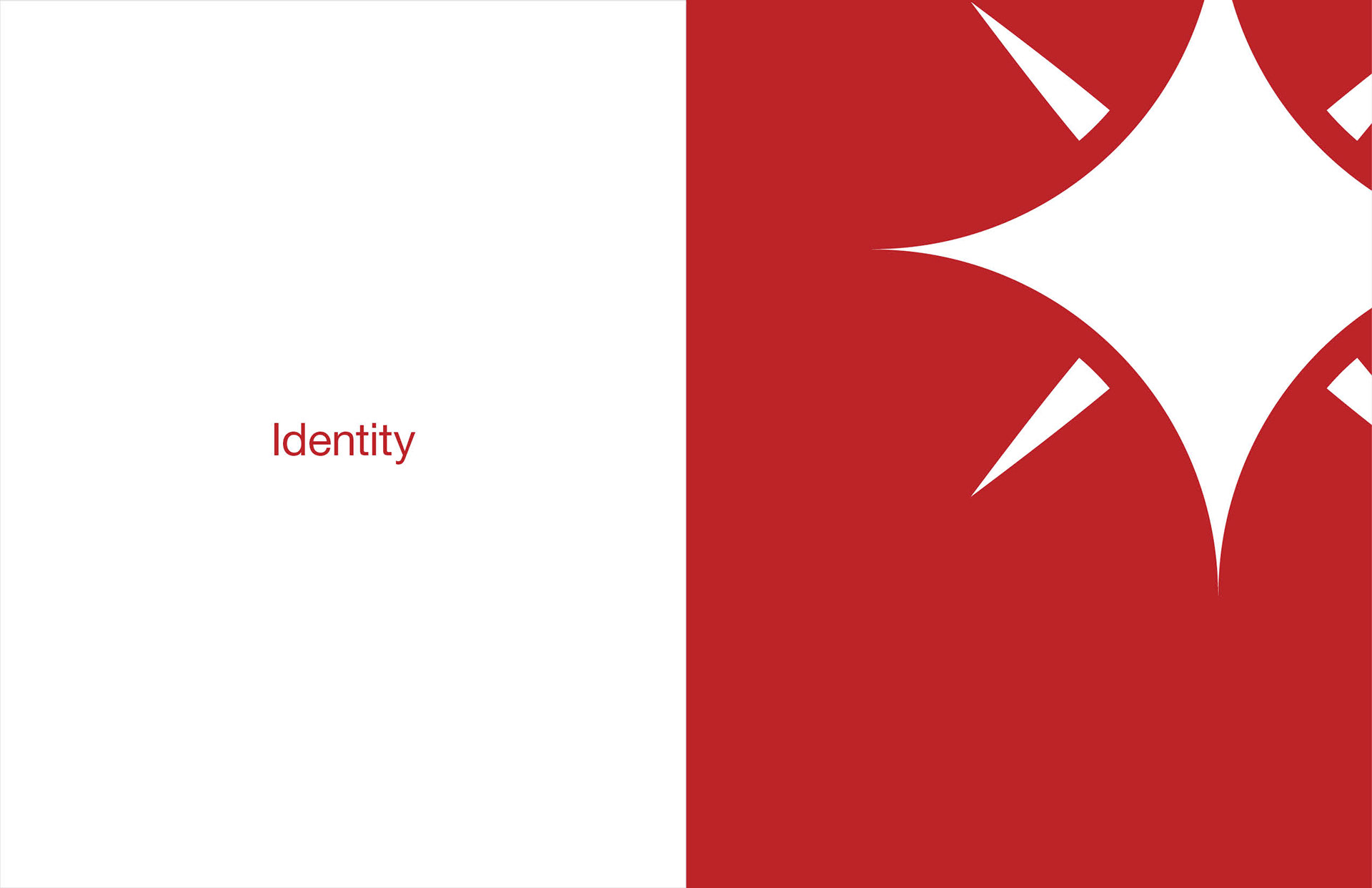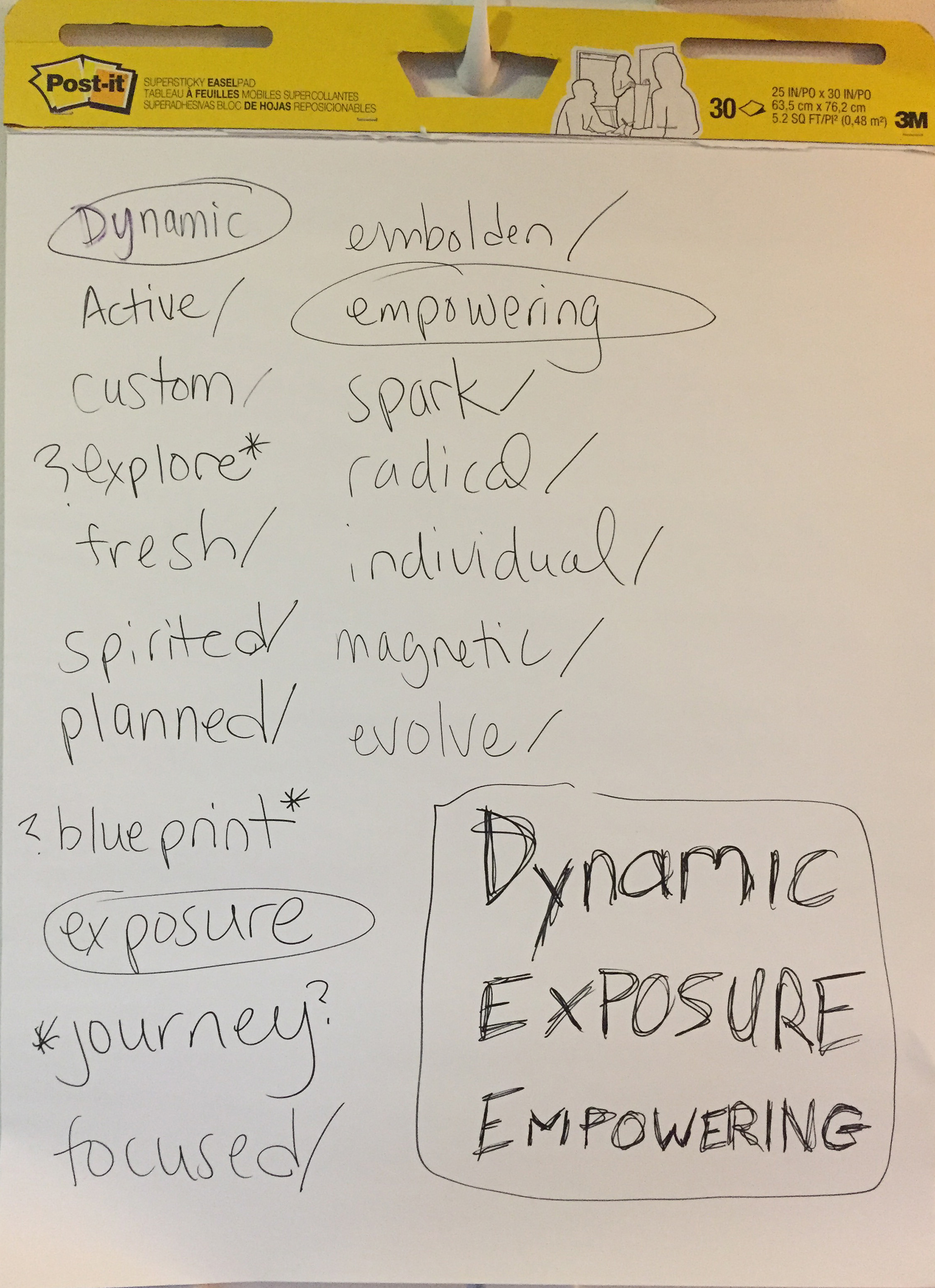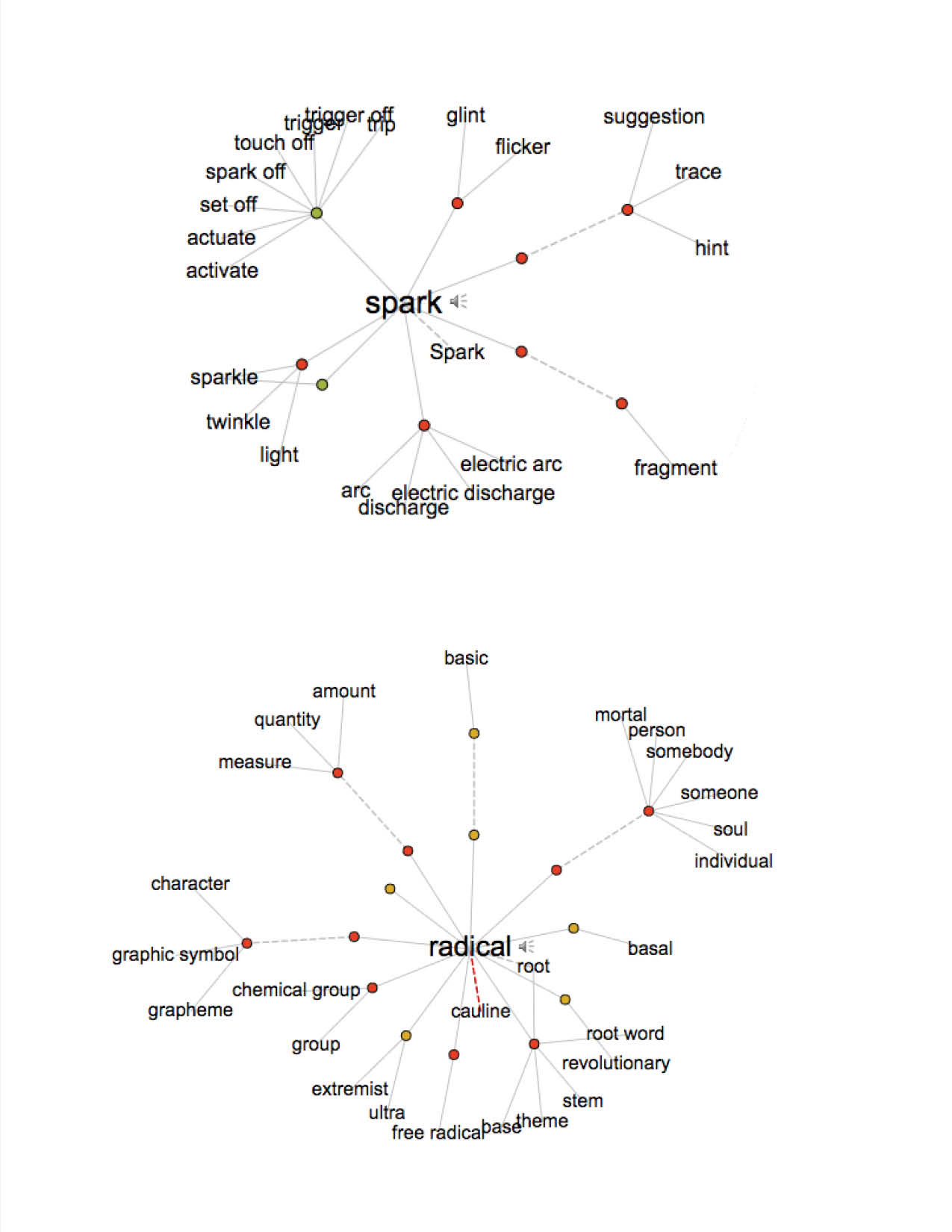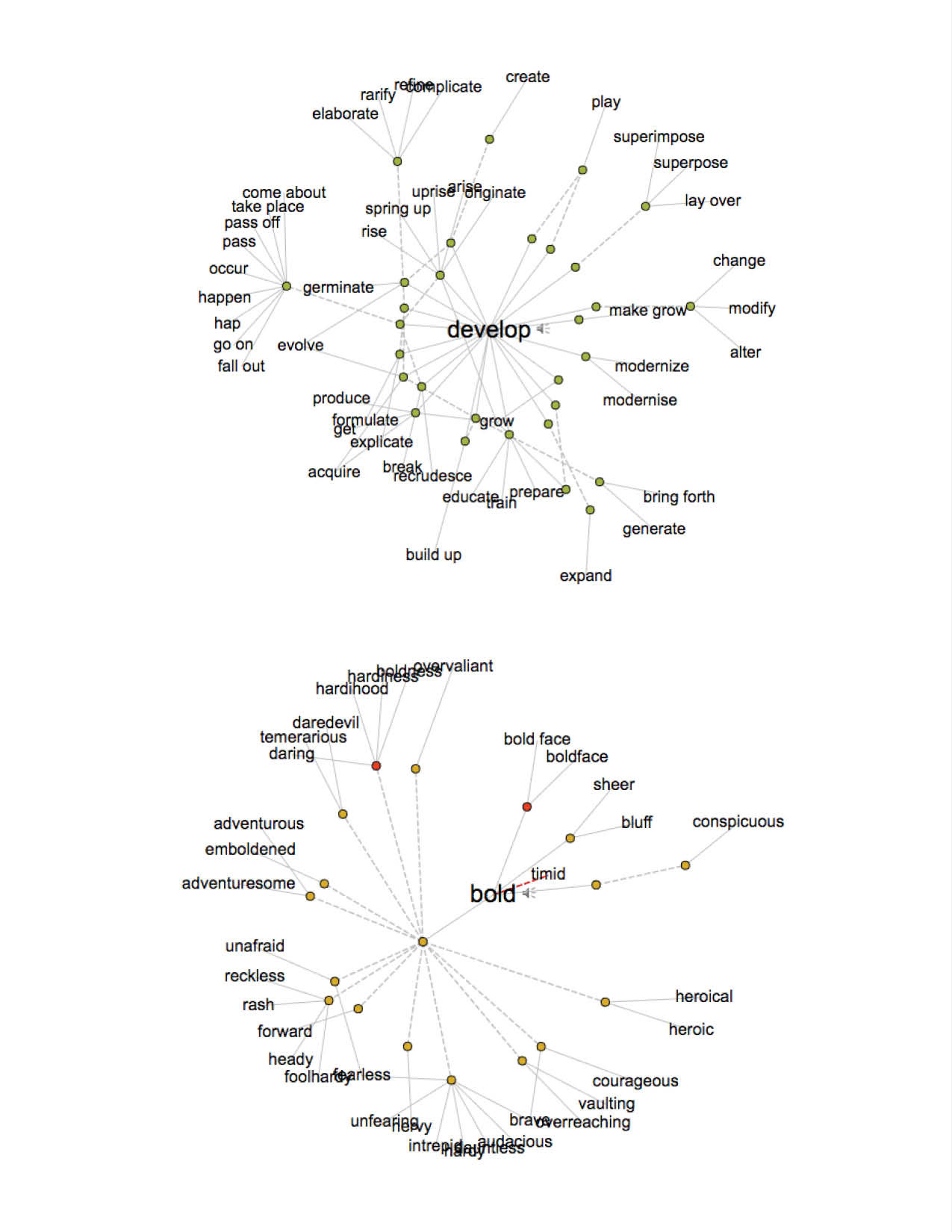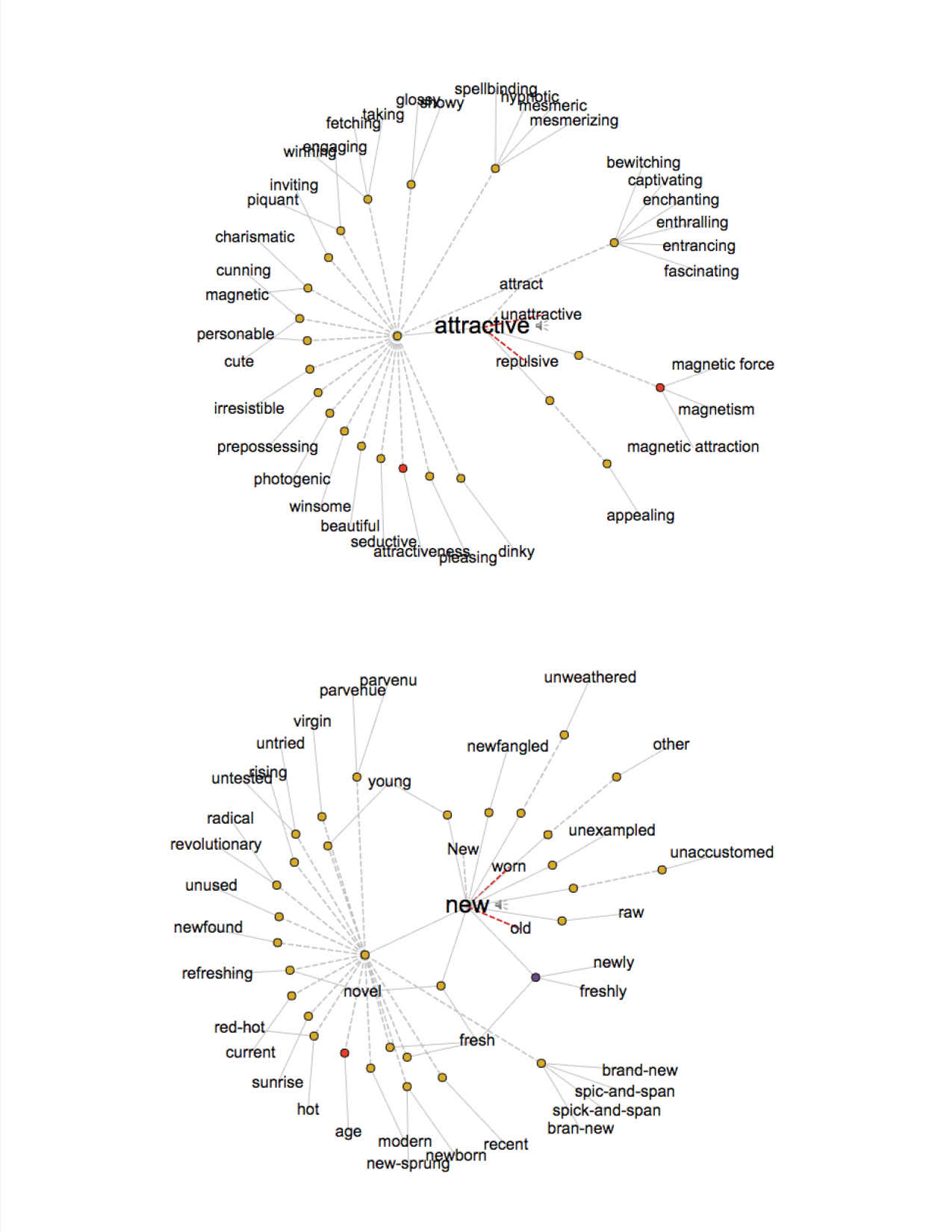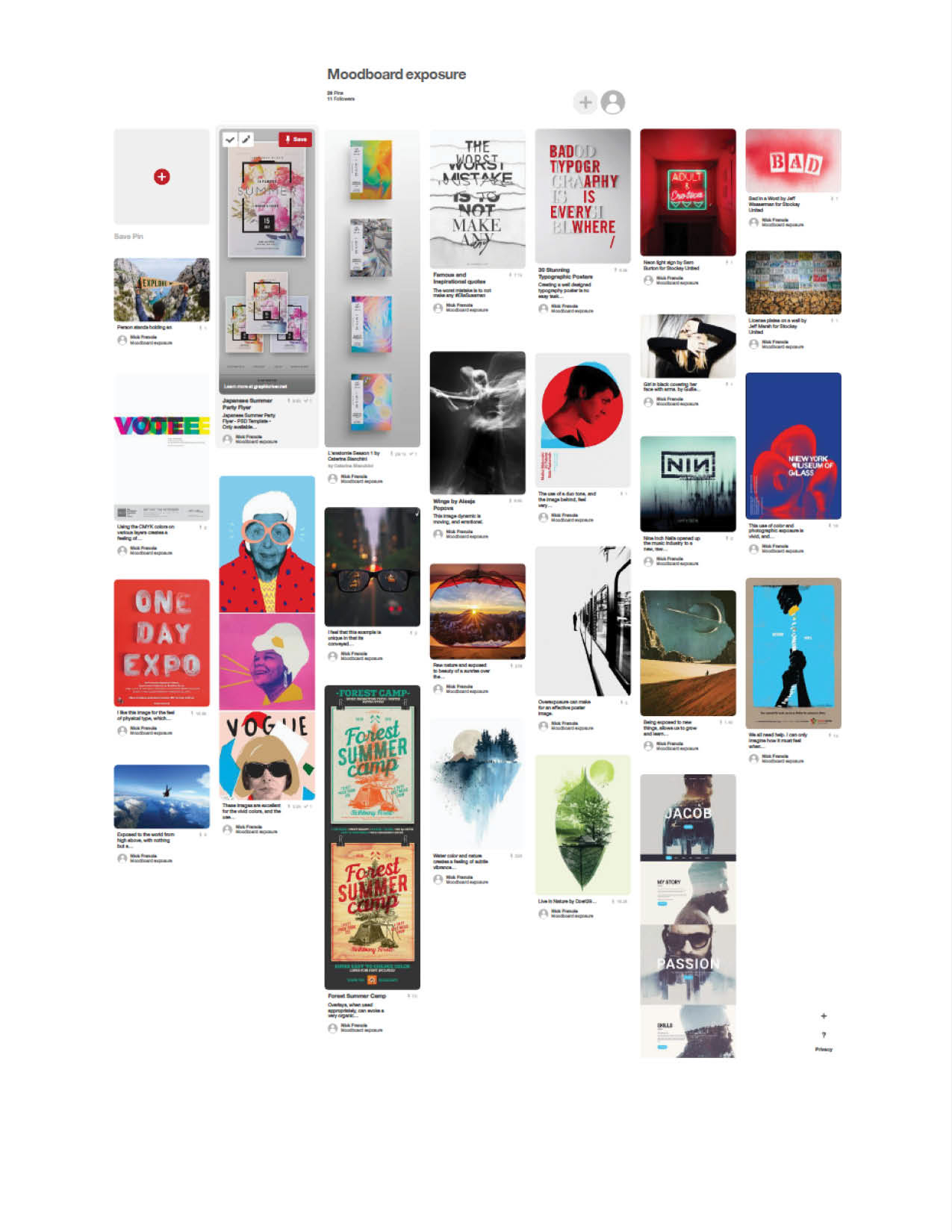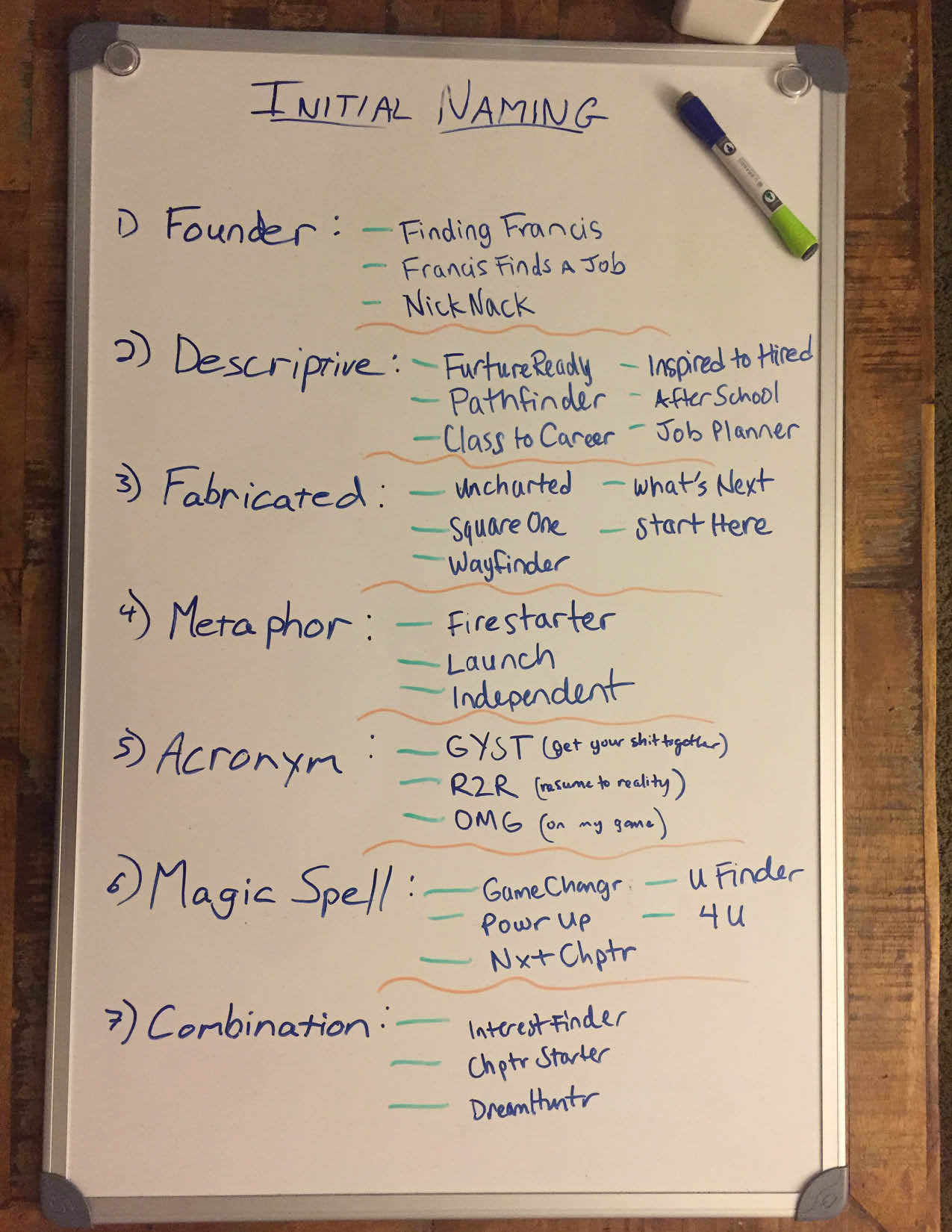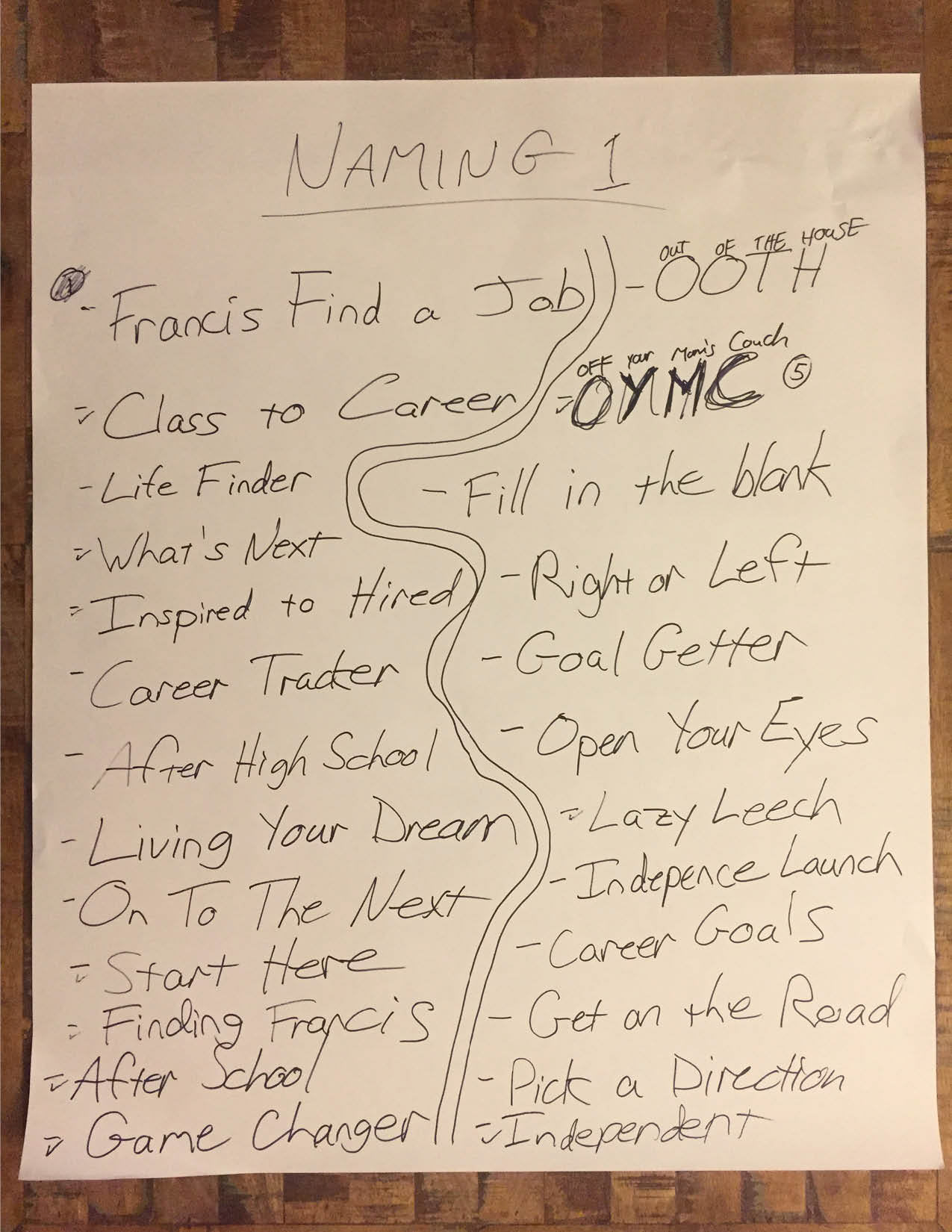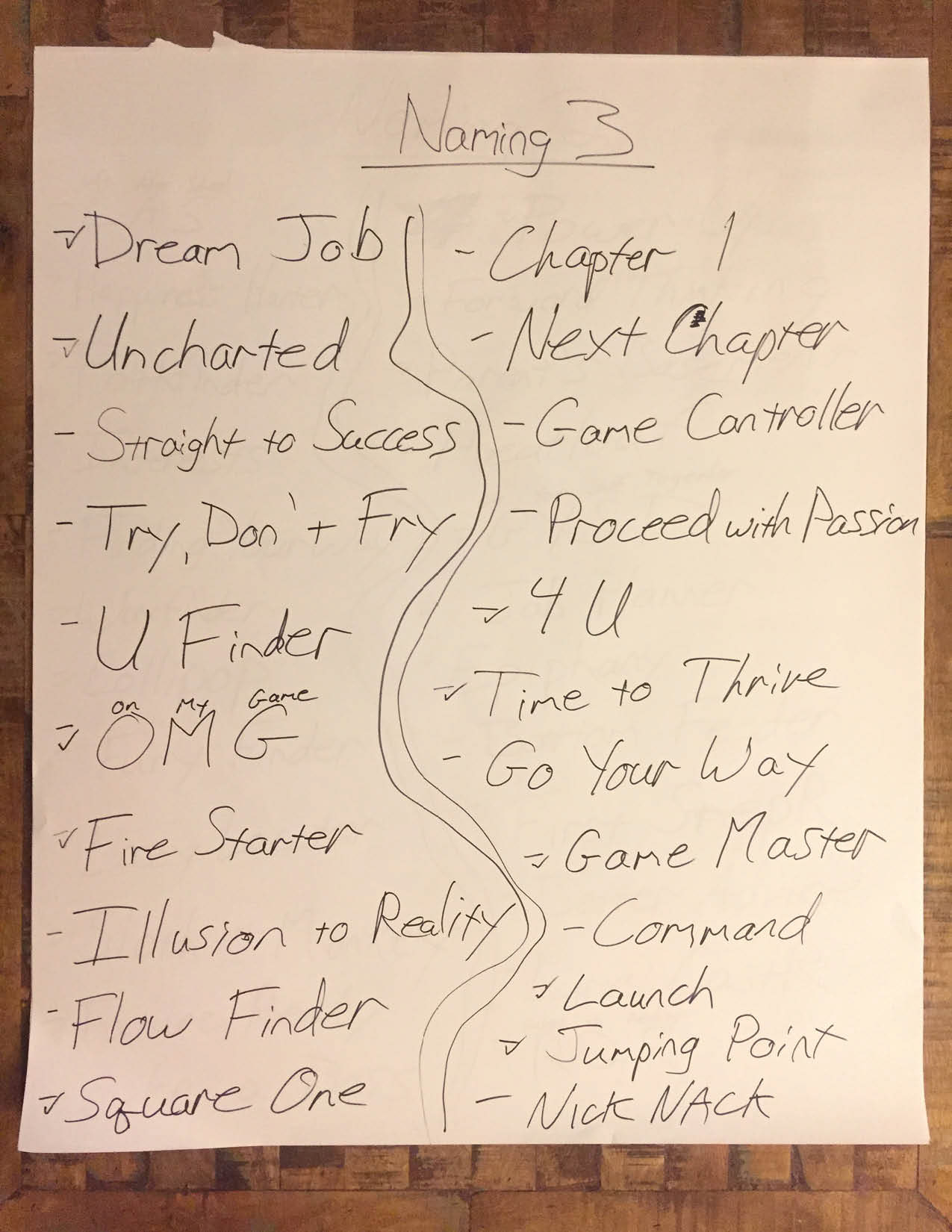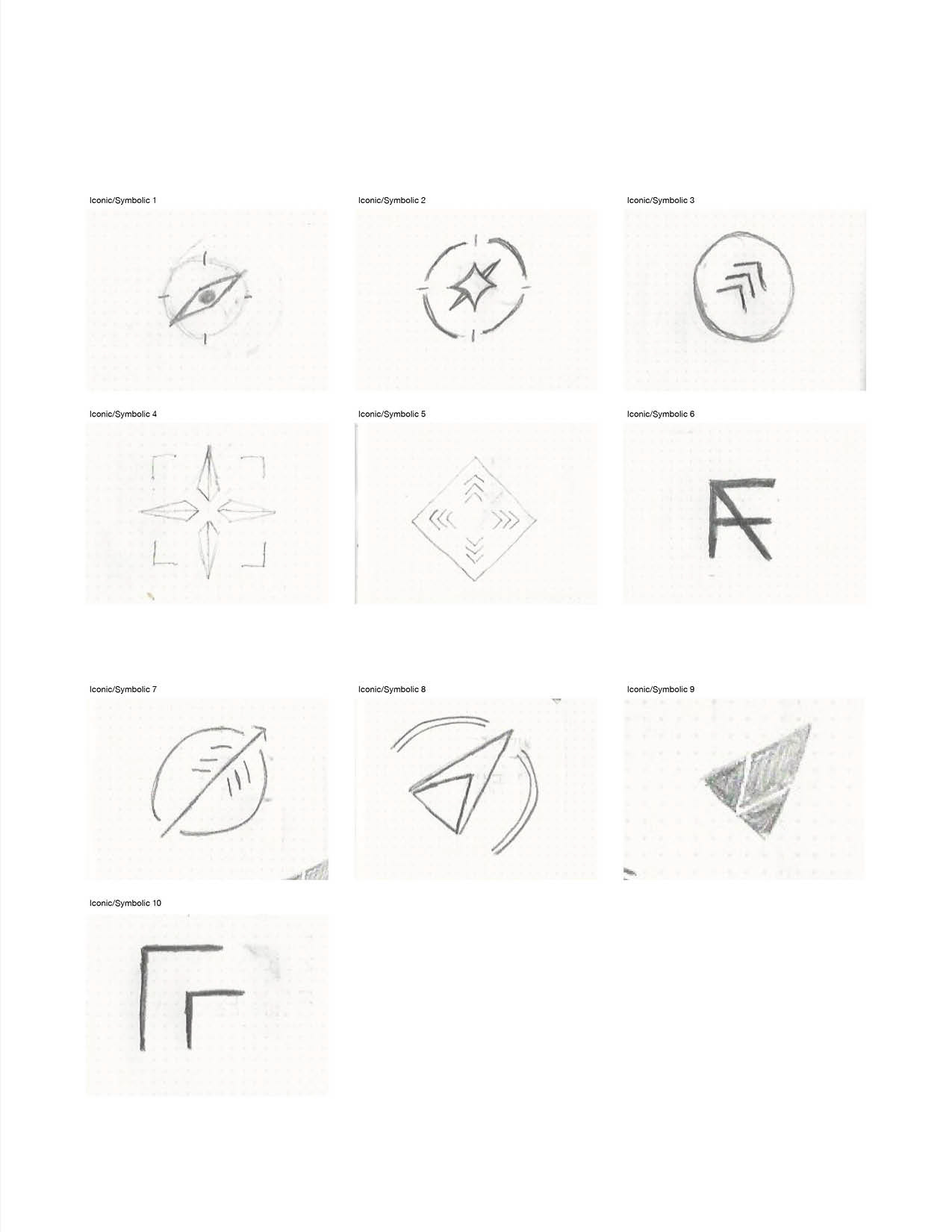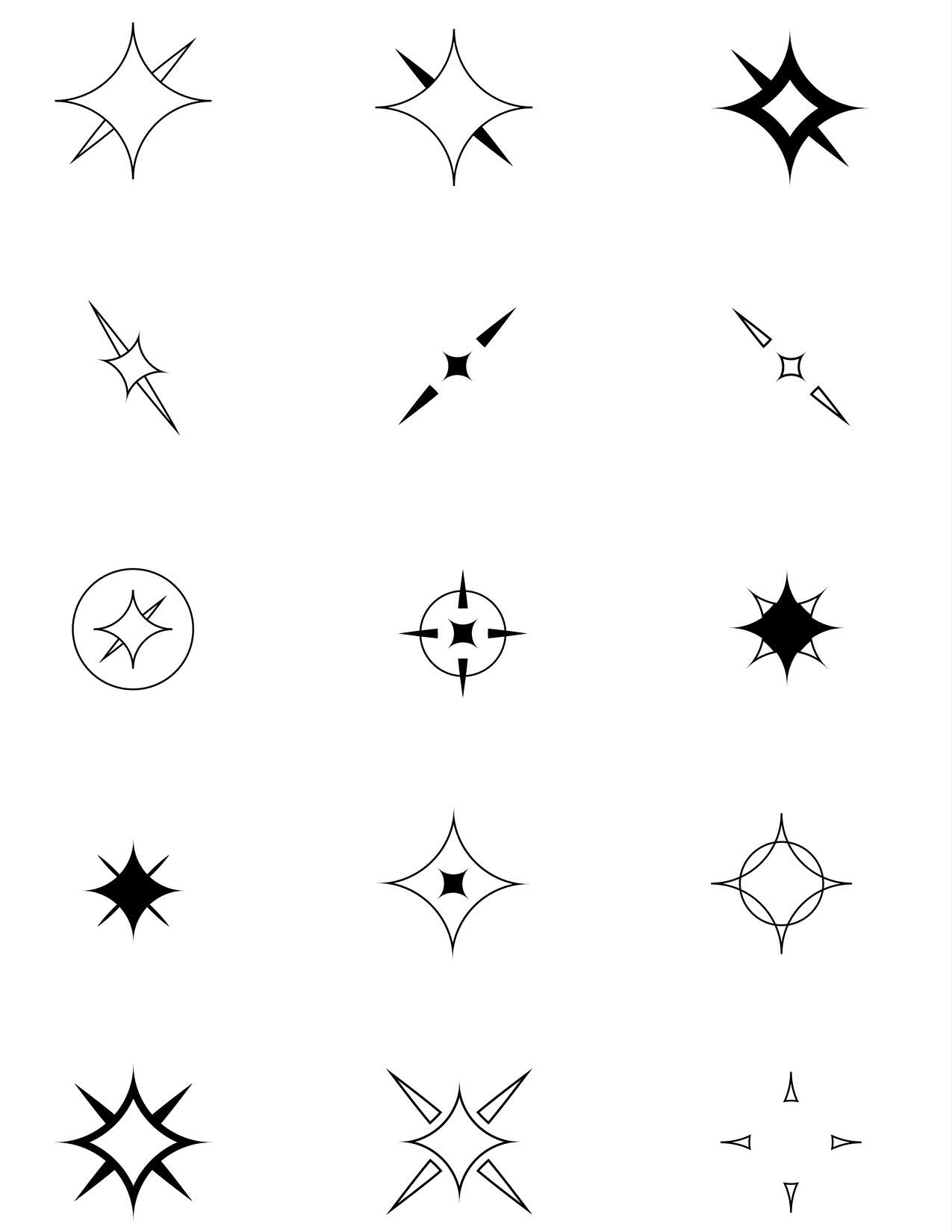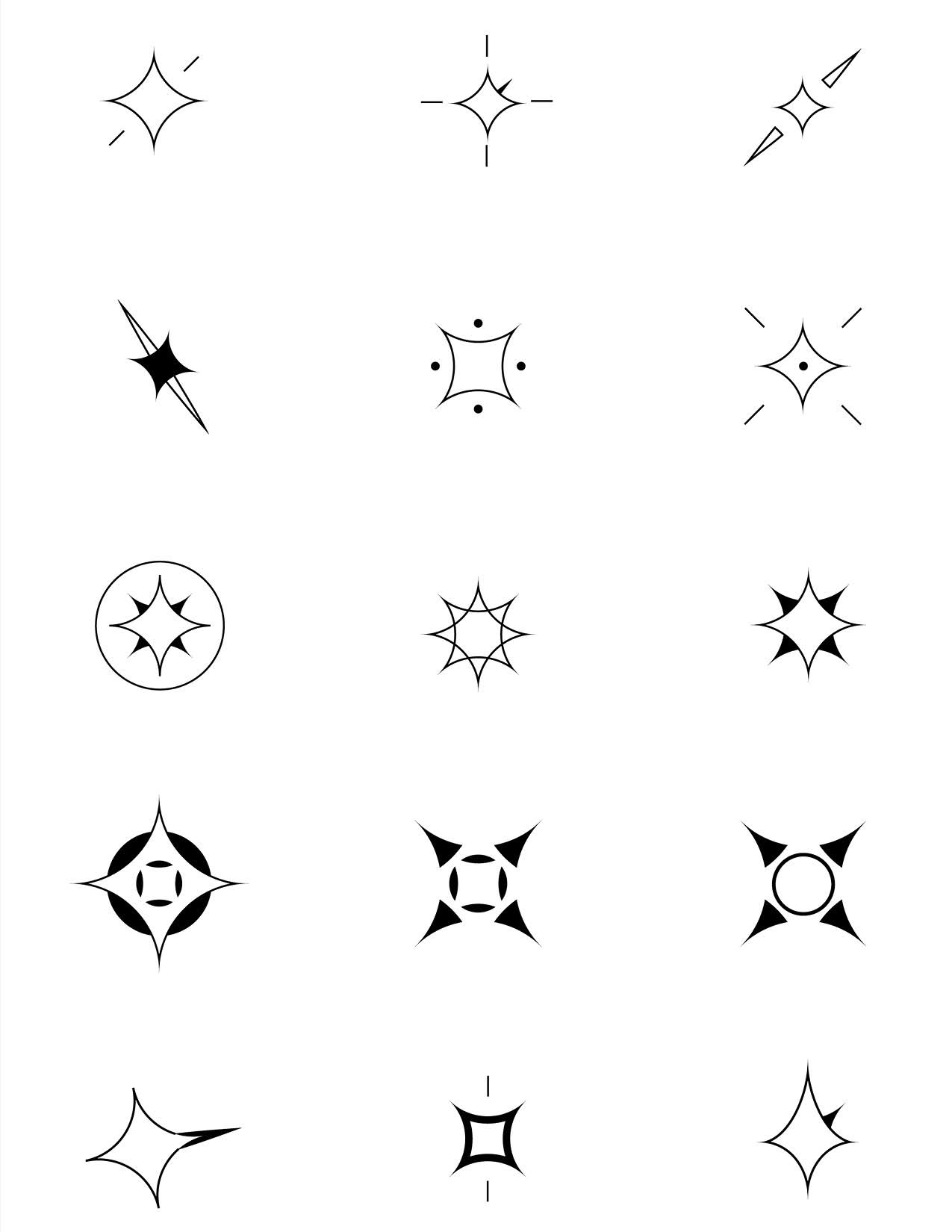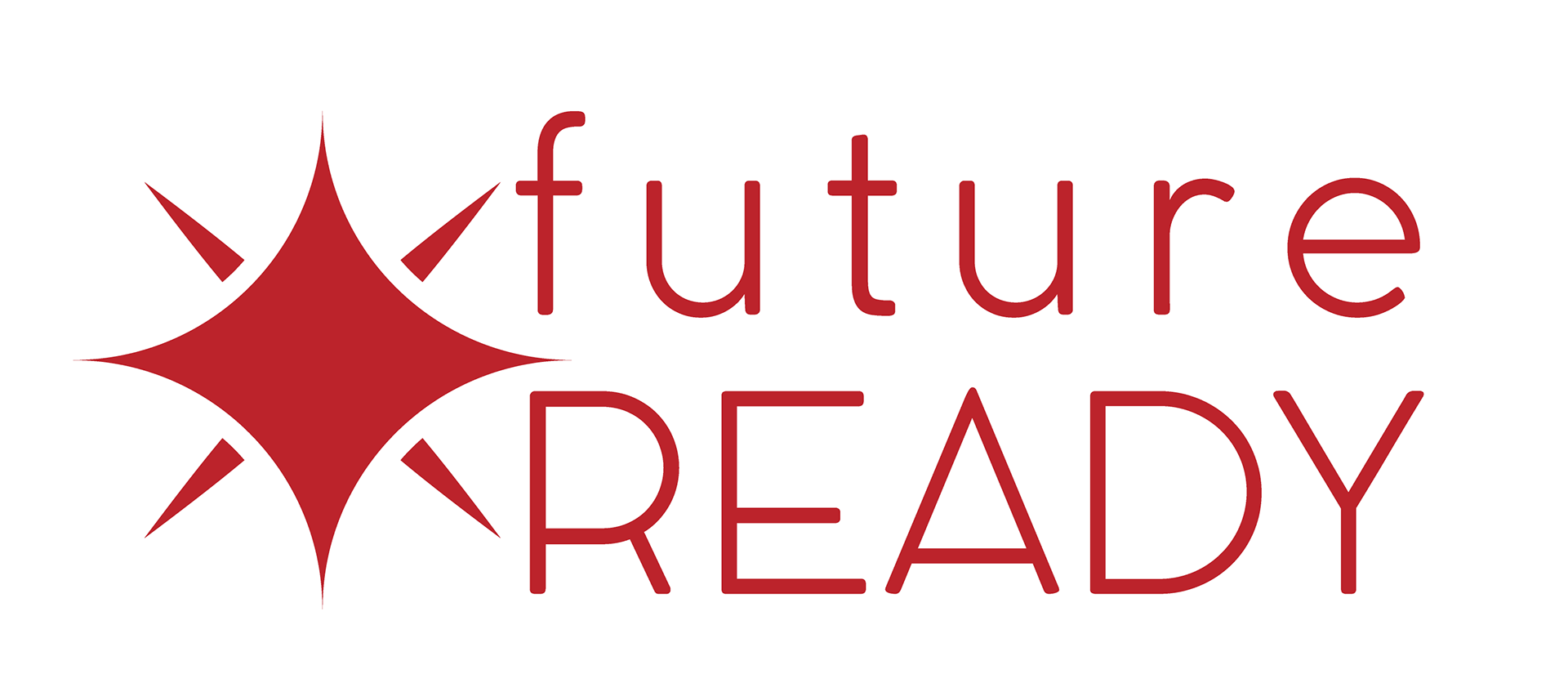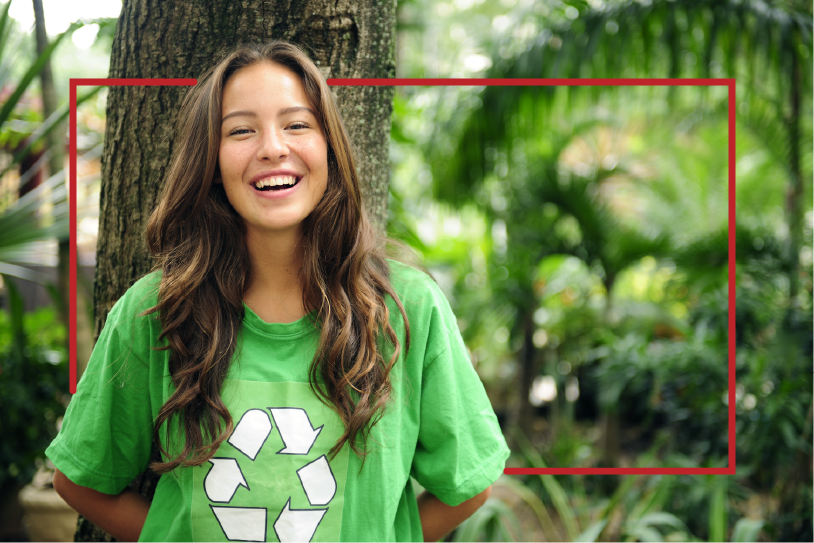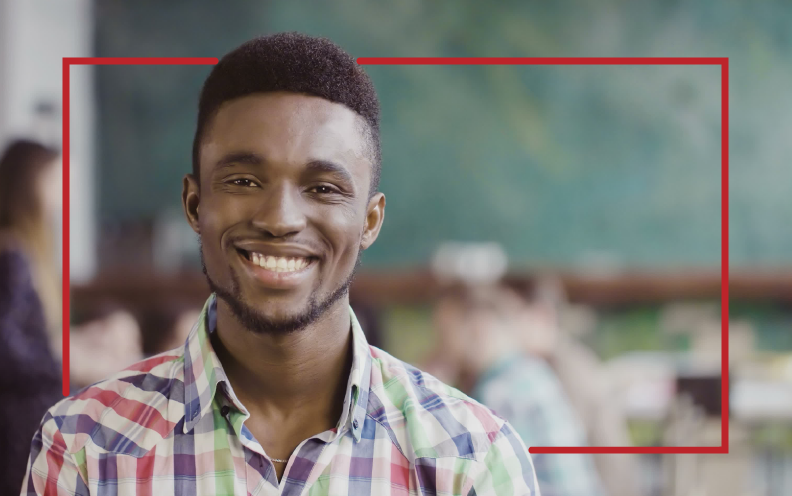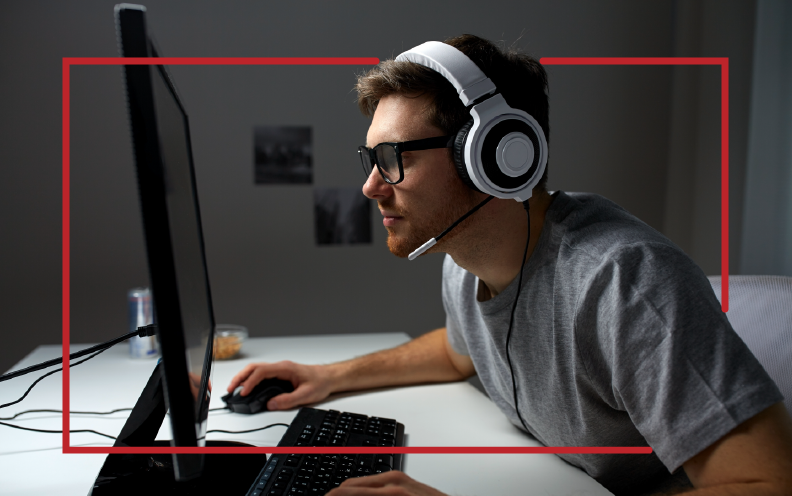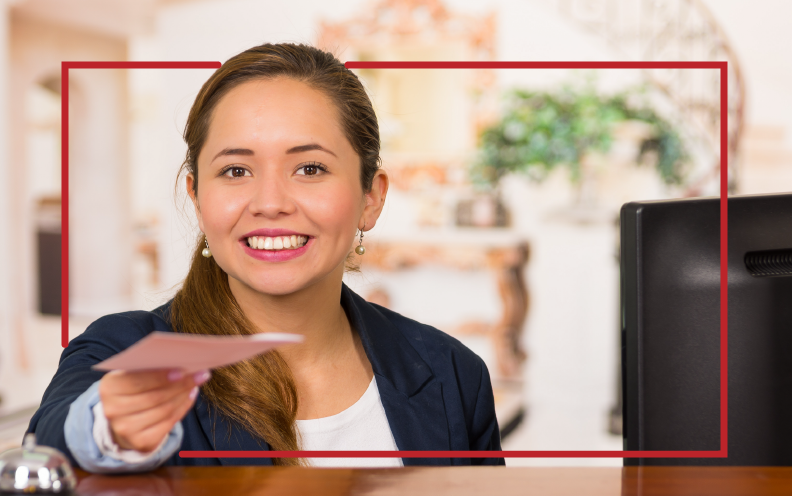 Element 1: Type Treatment
Thin, sans serif, title and subhead left aligned, body text justified left.
Element 2: Graphics
Full framed photograph, thin stroke line graphic in box detail and icon/logo.
Element 3: Color palette
White text on color photography, or solid background.
Element 4: Composition
Brand identity at top, sub-header within framed box, over image in high contrast region, body copy smaller in the footer.
Printed Booklet - 11 1/2" x 8 1/2"

We developed a small booklet for high school kids to take home to parents. Parents and guardians can utilize the booklet as a place to start their research. The booklet is to be used as a referral source for the guardian to understand the benefit of incorporating the teens' interests into their potential career decision making, and point the parents to the app. In addition to the teens bringing this home to guardians, the parents and guardians have the opportunity to learn more. They will also be able to take a booklet home from high school events and localized PTO meetings.

Success stories are also an inclusion to this booklet, to communicate with the parents. The success stories and quotes are intended to allow another adult, well into a successful career, offer some advice and experience, based on their ability to combine interests with their career path at an early age. 

The booklet is not intended to provide answers to all of the guardians' questions. It is an awareness piece, driving them to be involved.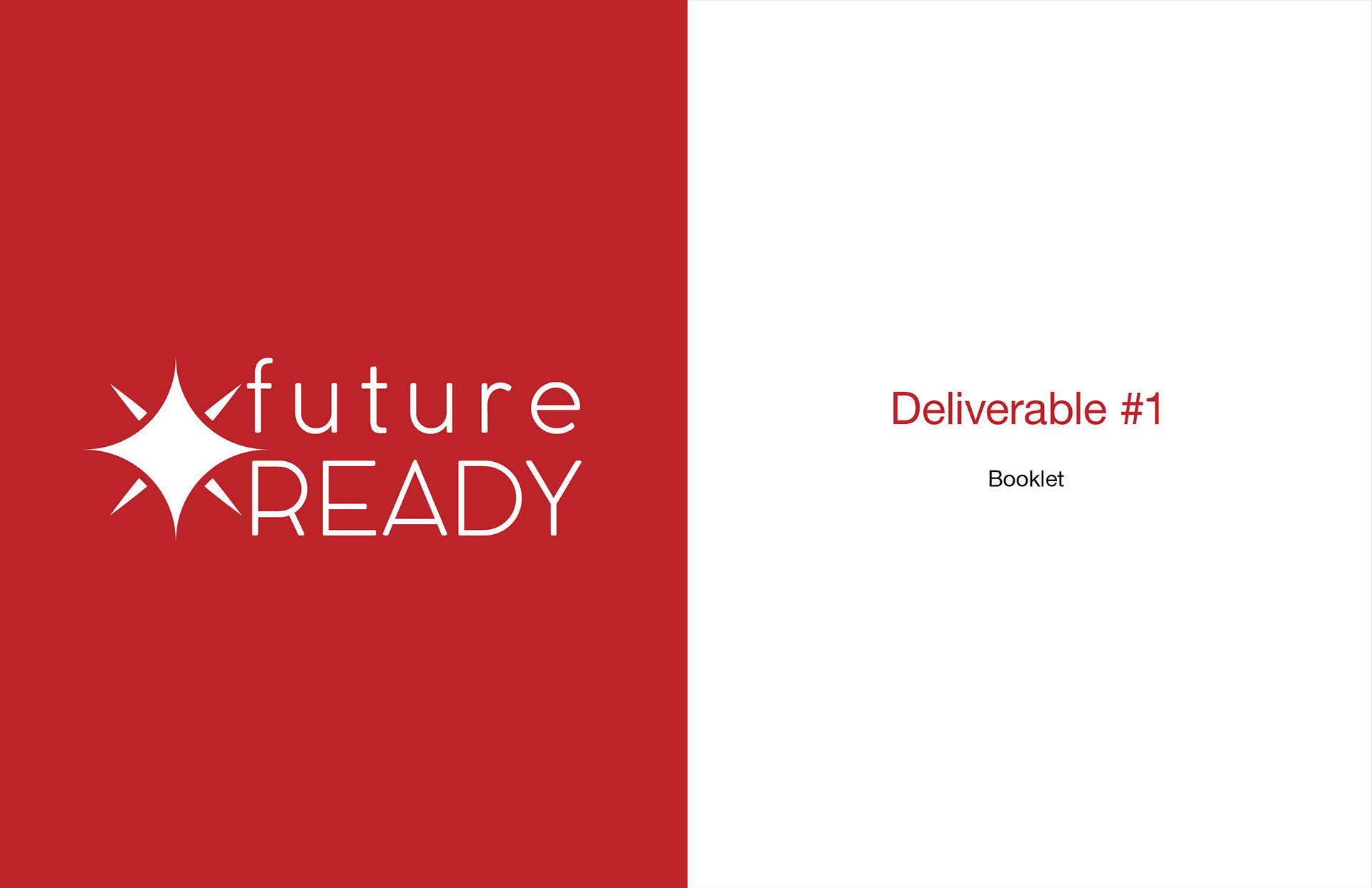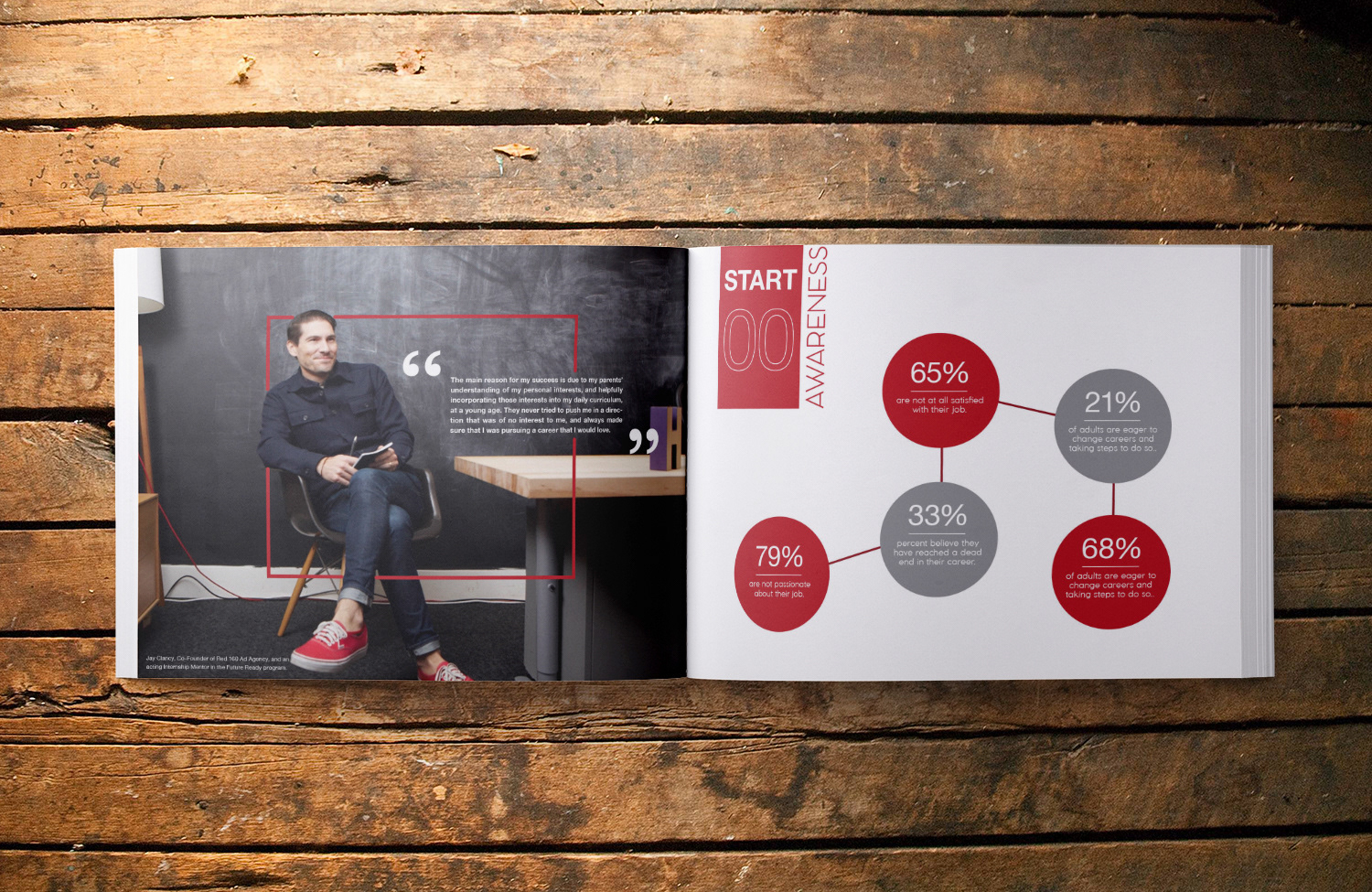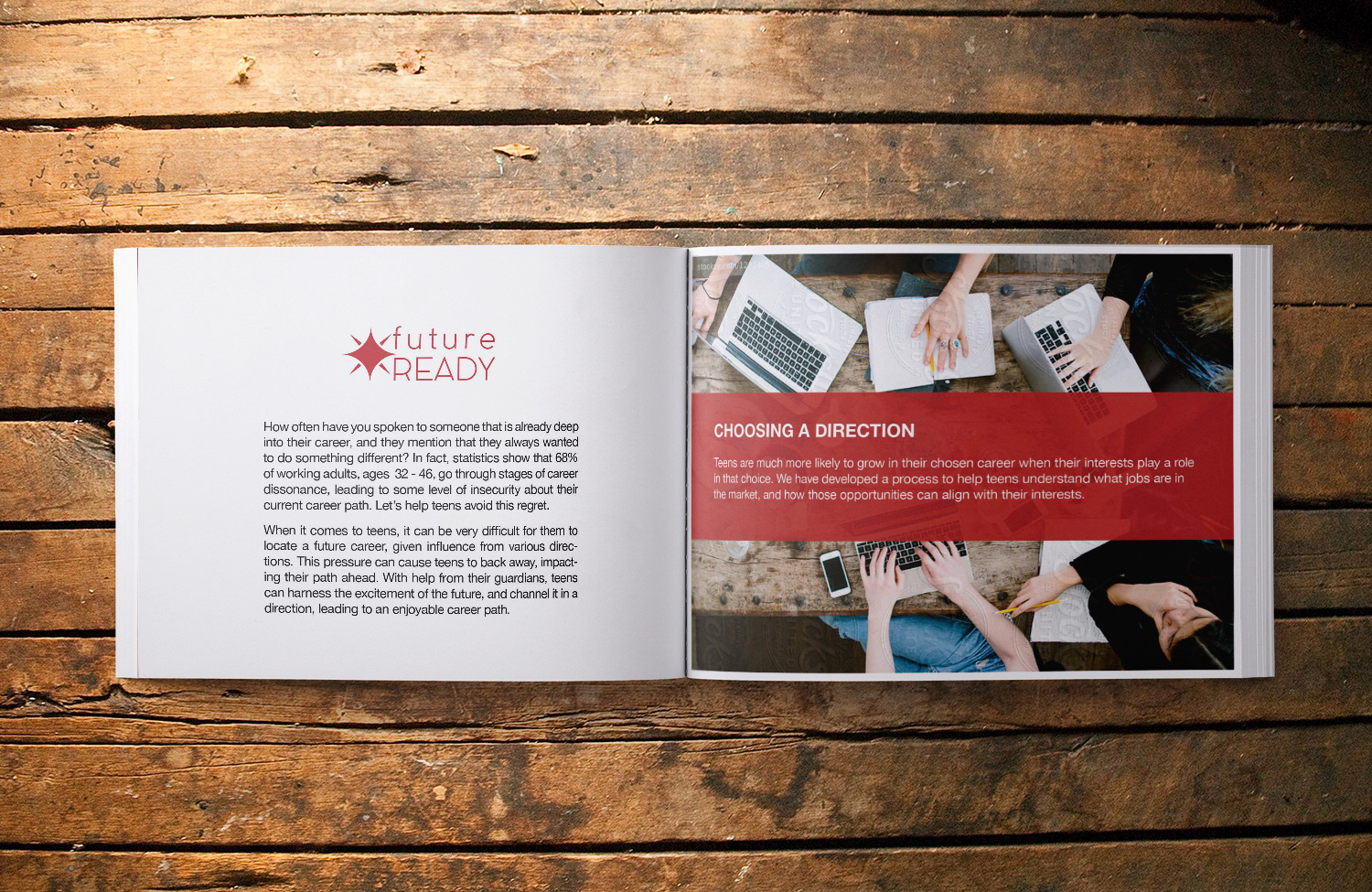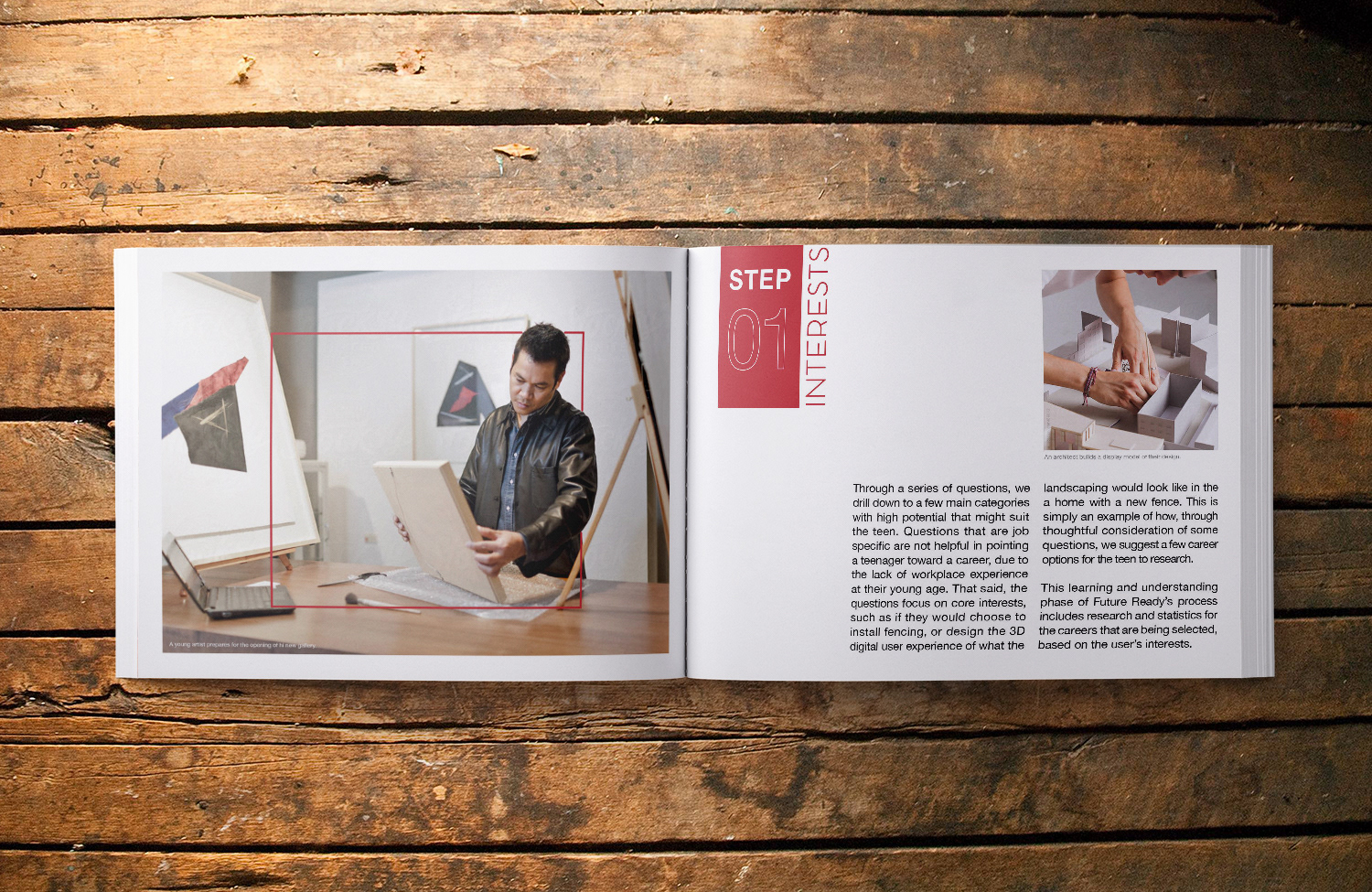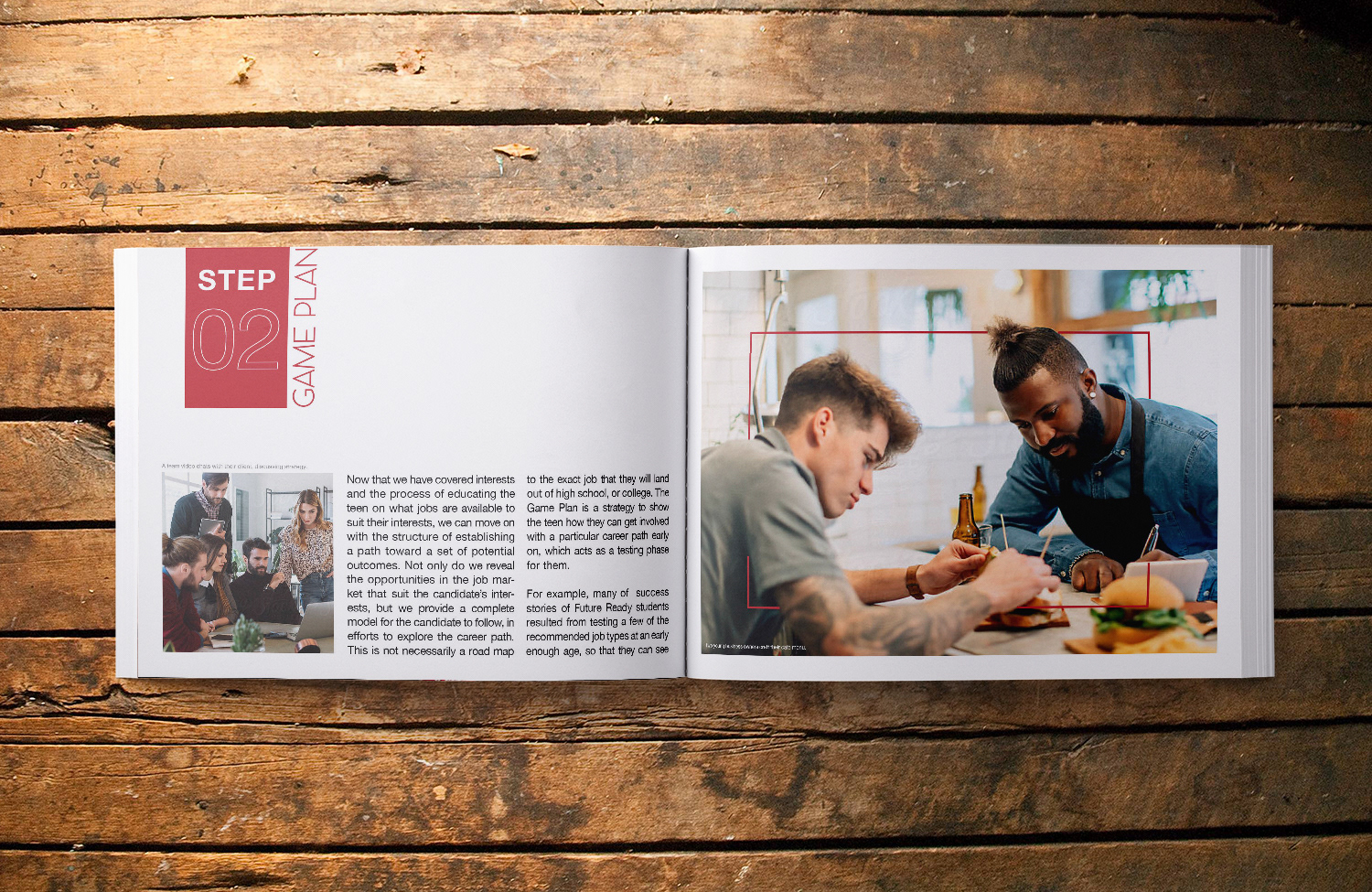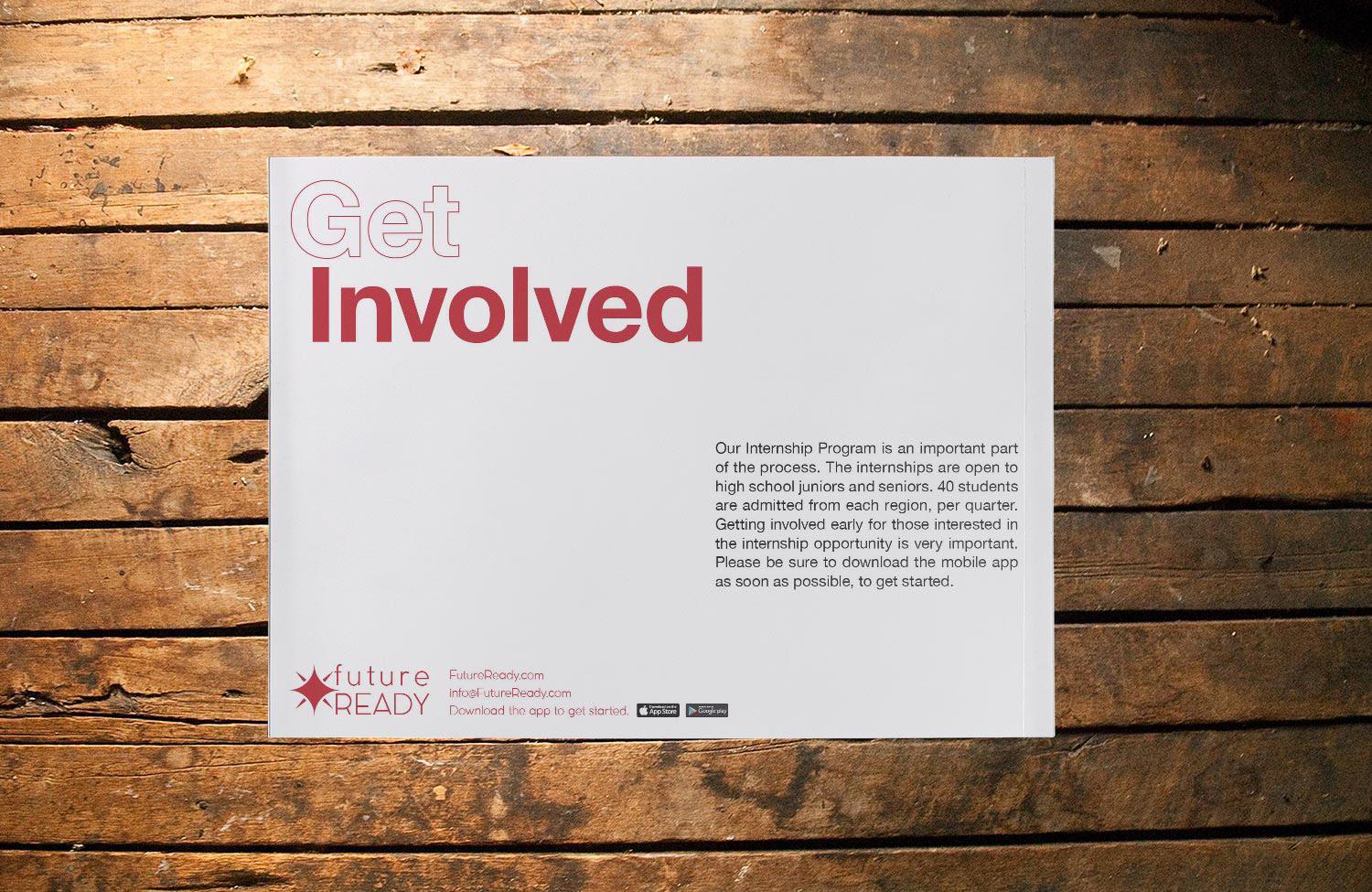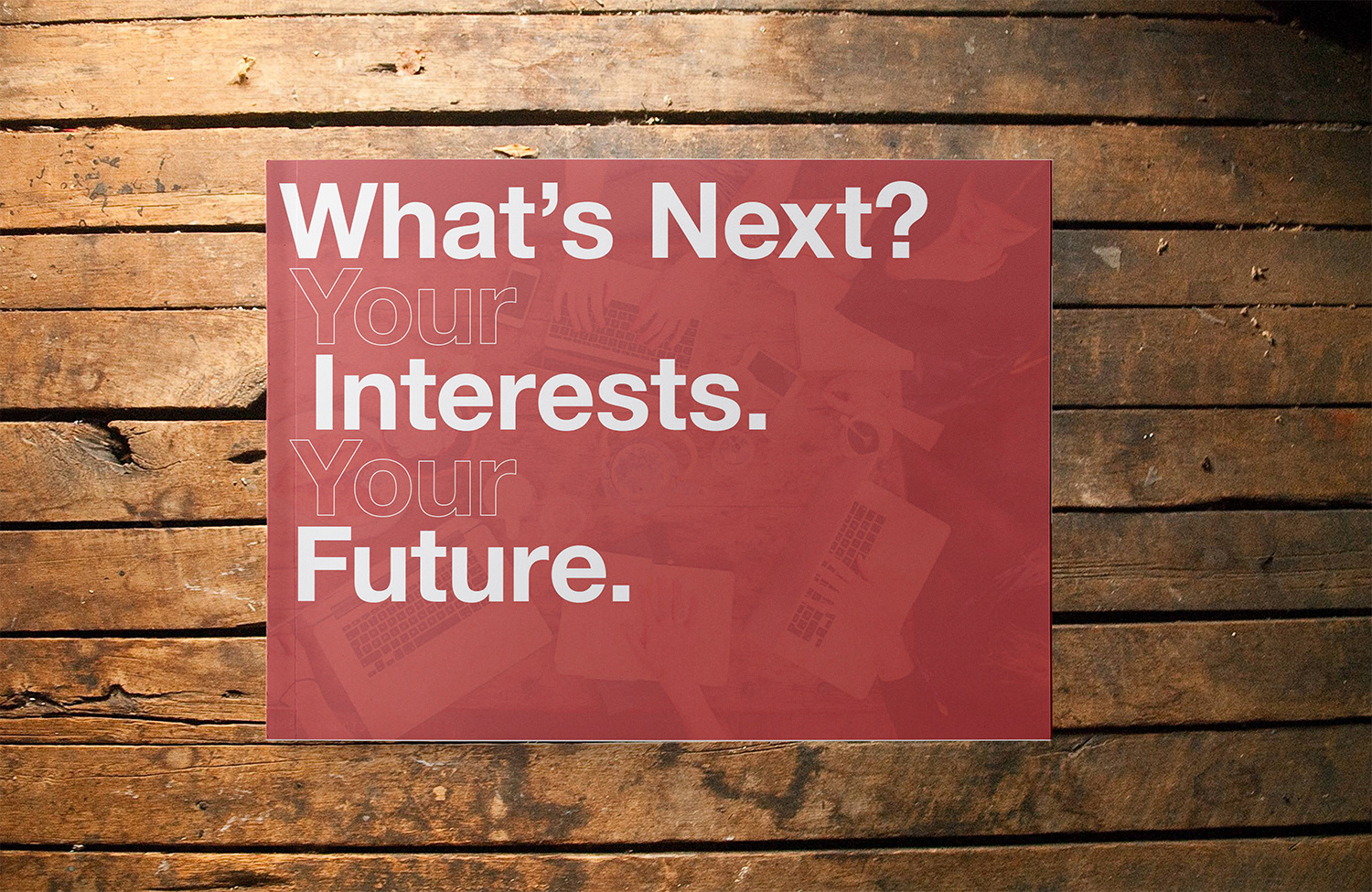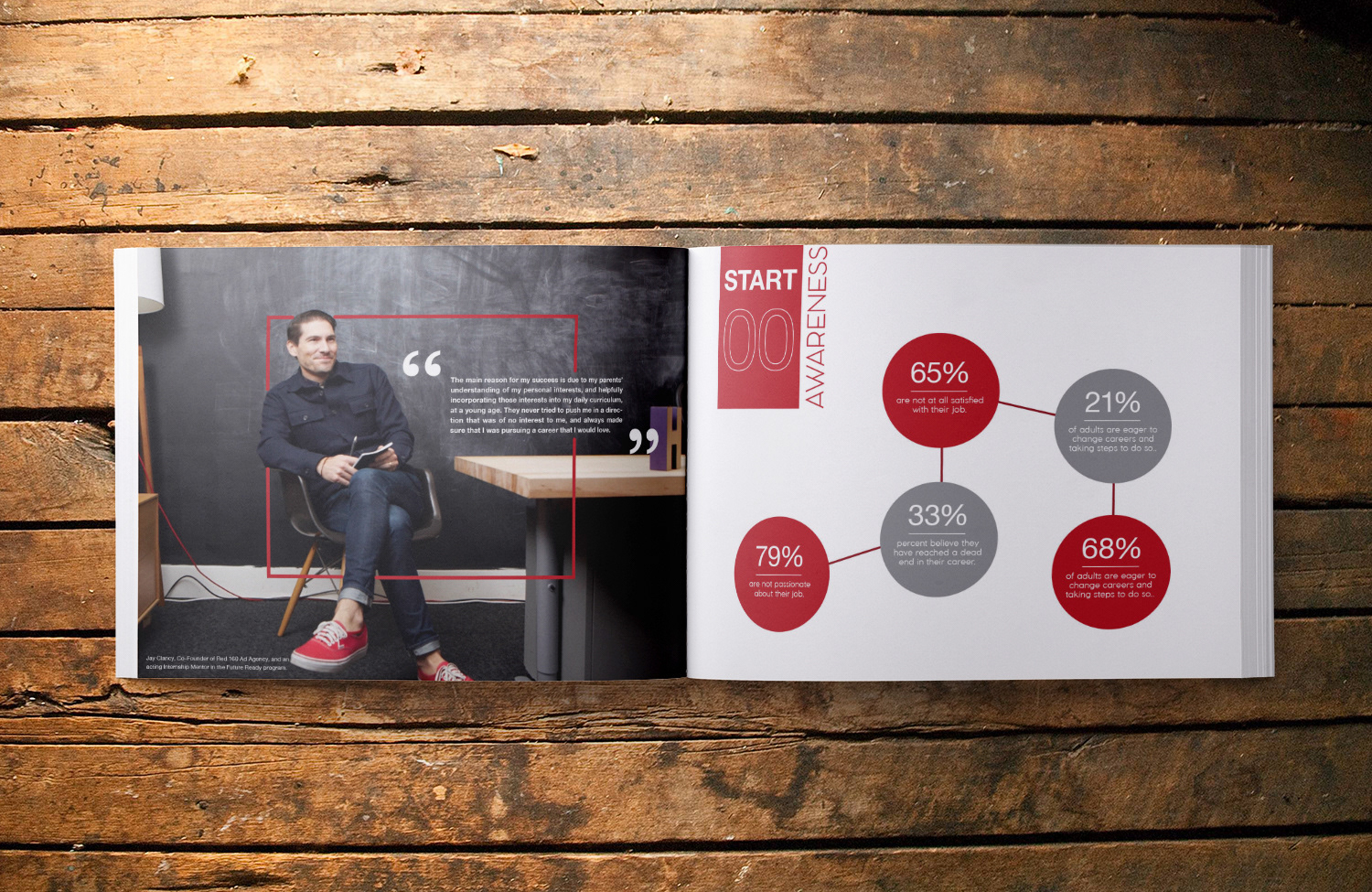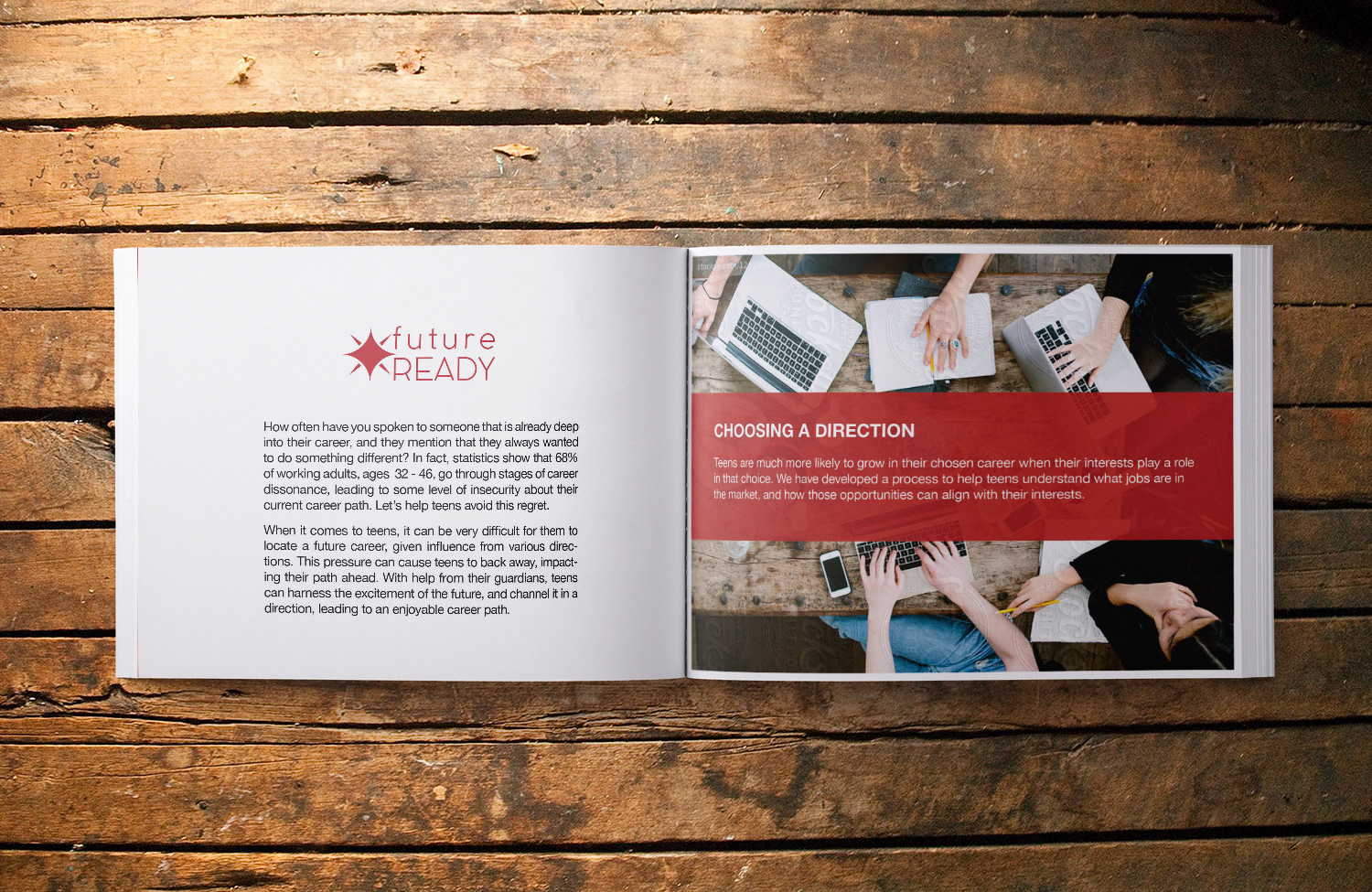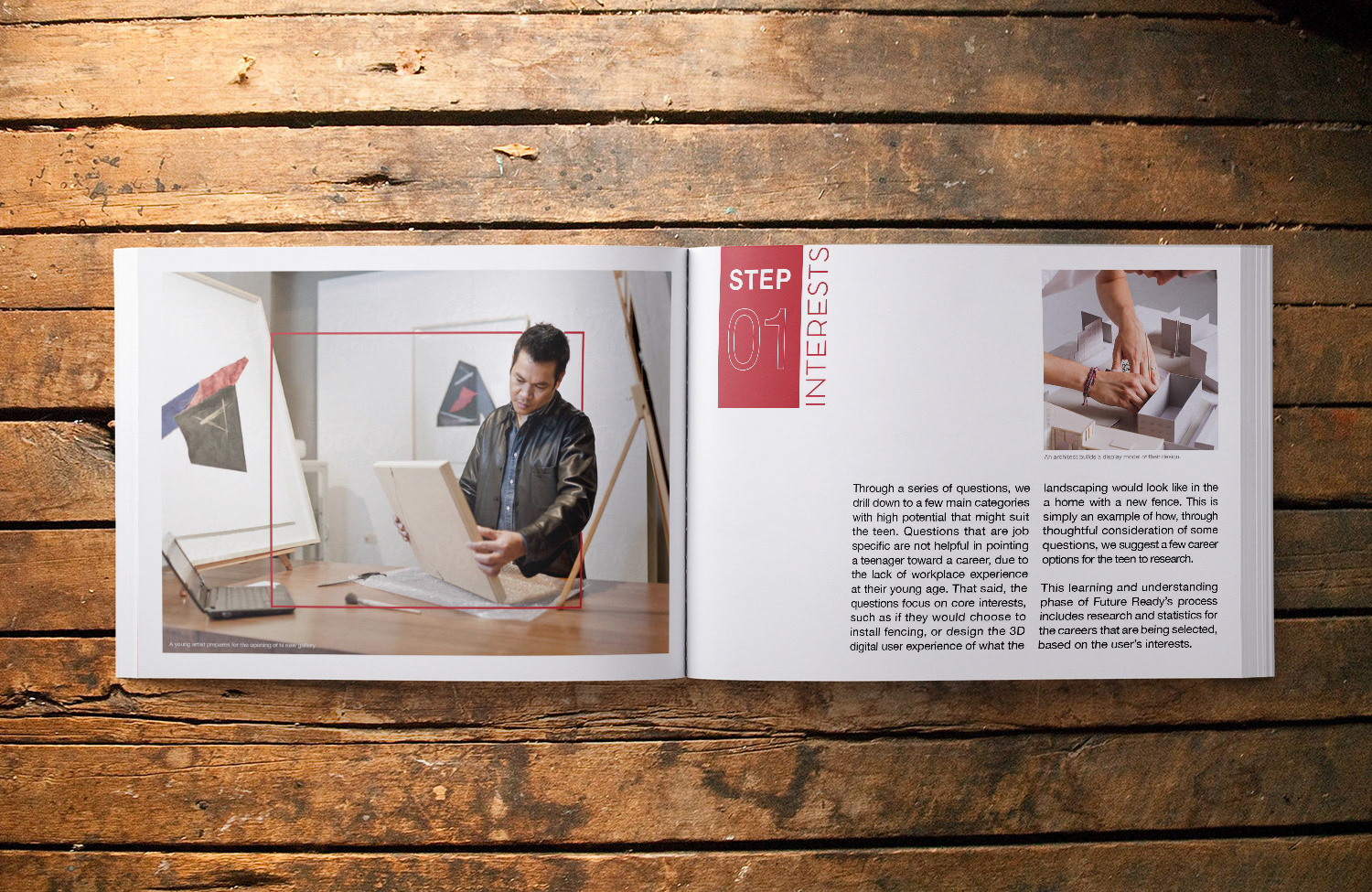 The mobile app is designed to engage the audience, and allow them to research career options, based on their interests. There will be a series of questions, leading them to potential career fields. Once a field is chosen, they can narrow it down a bit more, to a specific type of job. 

The app is an available tool for teens, as well as adults. However, the primary market is the teen market. The color palette is energetic, appealing to the younger audience, while not feeling too youthful, which would potentially turn the adult segment away.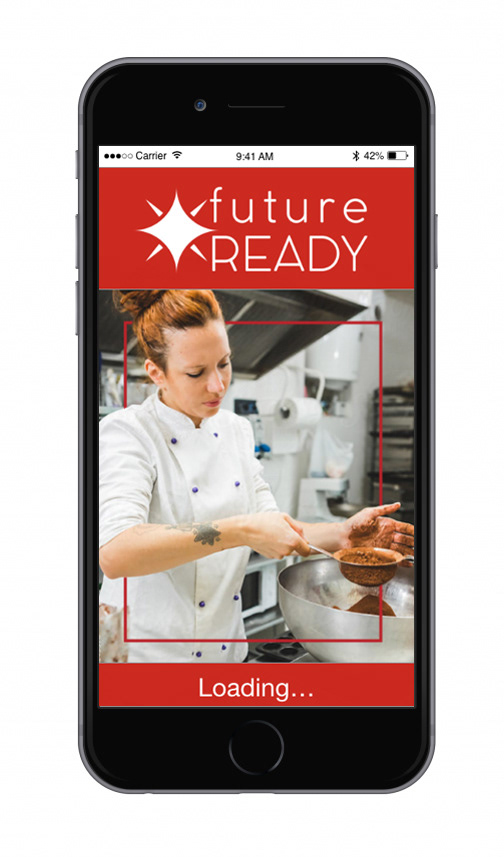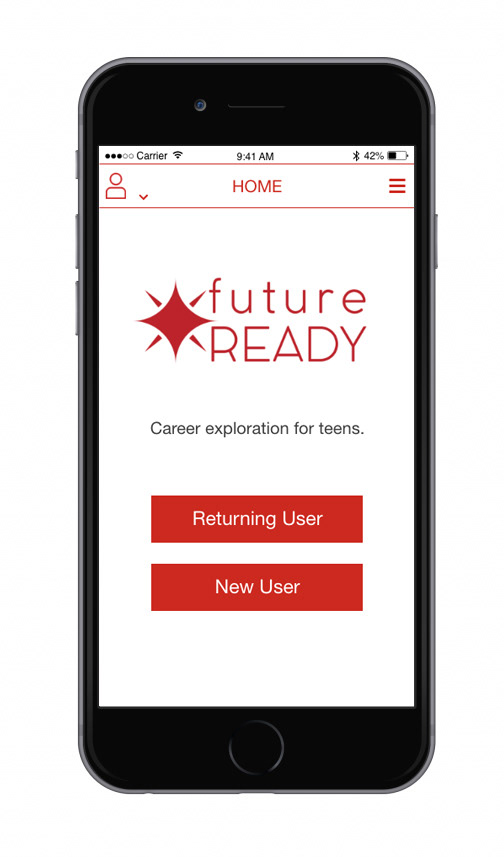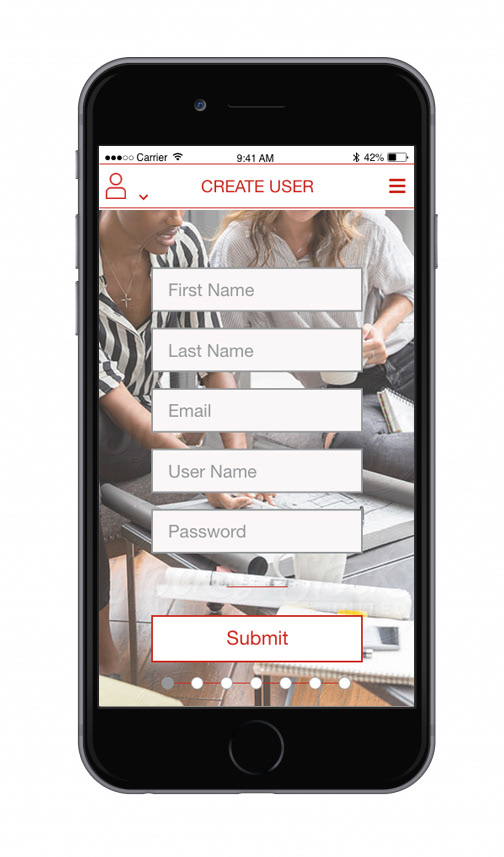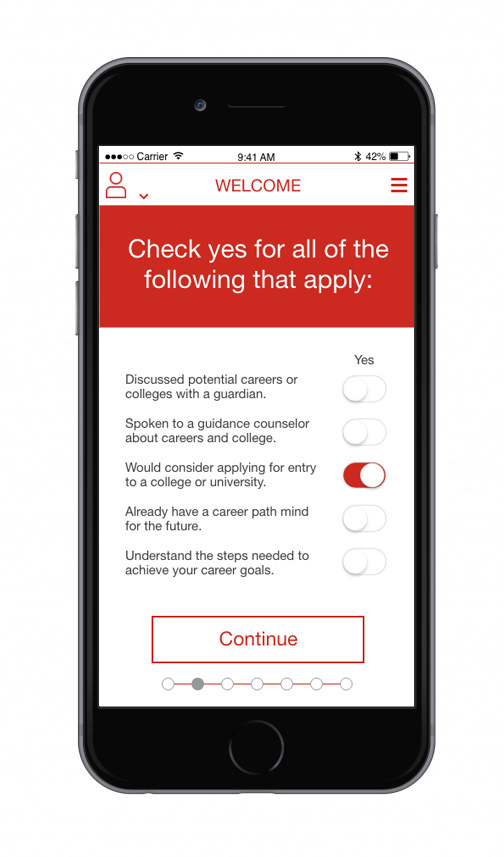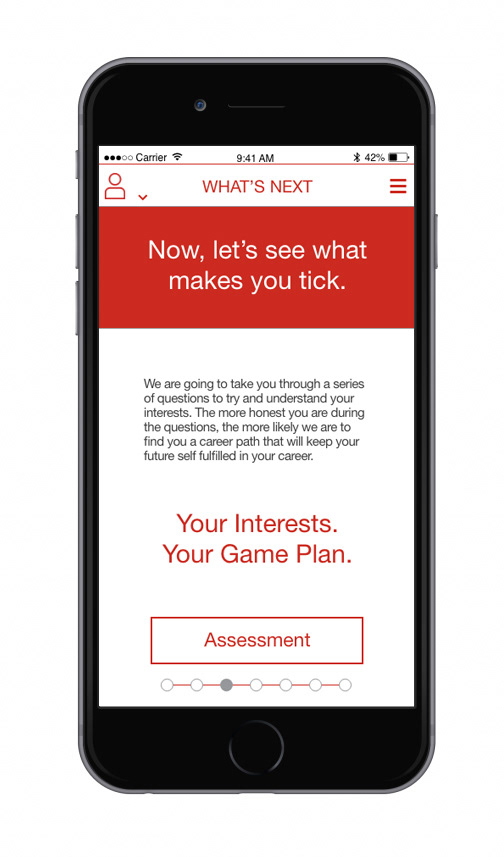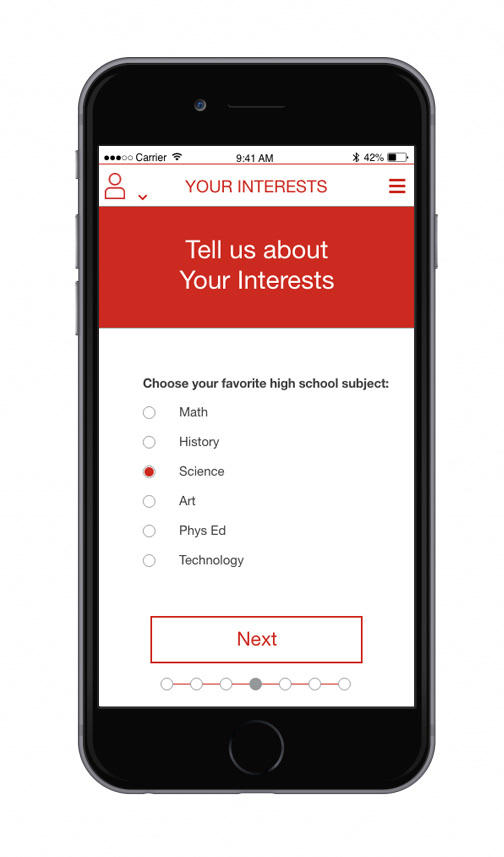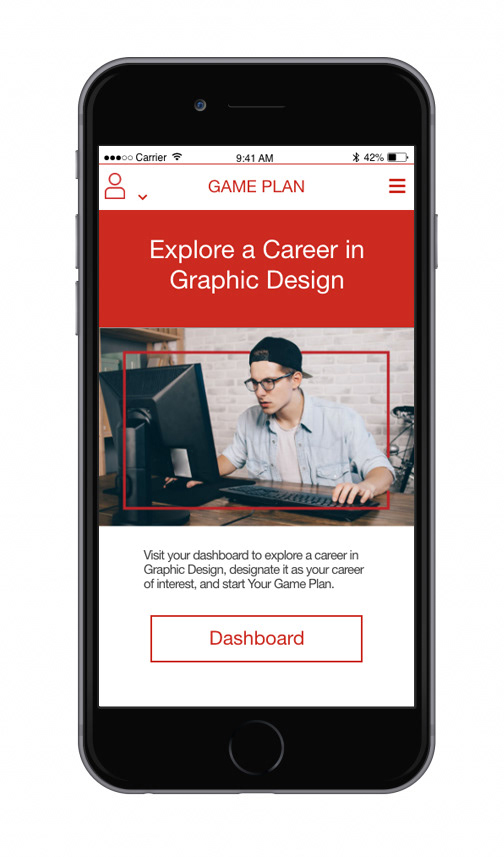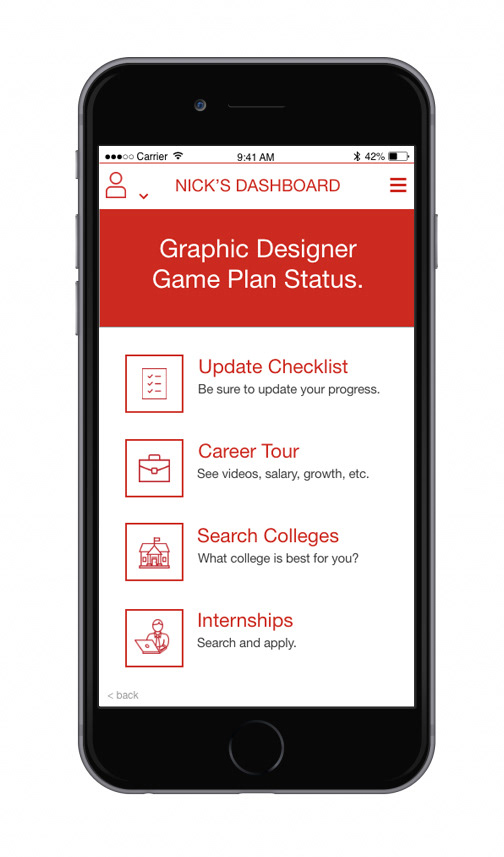 Used as part of the Future Ready program, where high school juniors and seniors, with appropriate application and having successfully met requirements, can get school credit for an internship. Each high school accepts 40 students into the program each quarter. These students are involved in the internship for 4 weeks.

The students arrive at school each day, as normal. After home room attendance is taken, the 40 students are bused on the branded coach bus to the internship with a local, large company, such as Microsoft, Nascar, Coca-Cola, and other large participating companies around the country. The students are then returned to school for the last 45 minutes of the day to report on their experience that day.