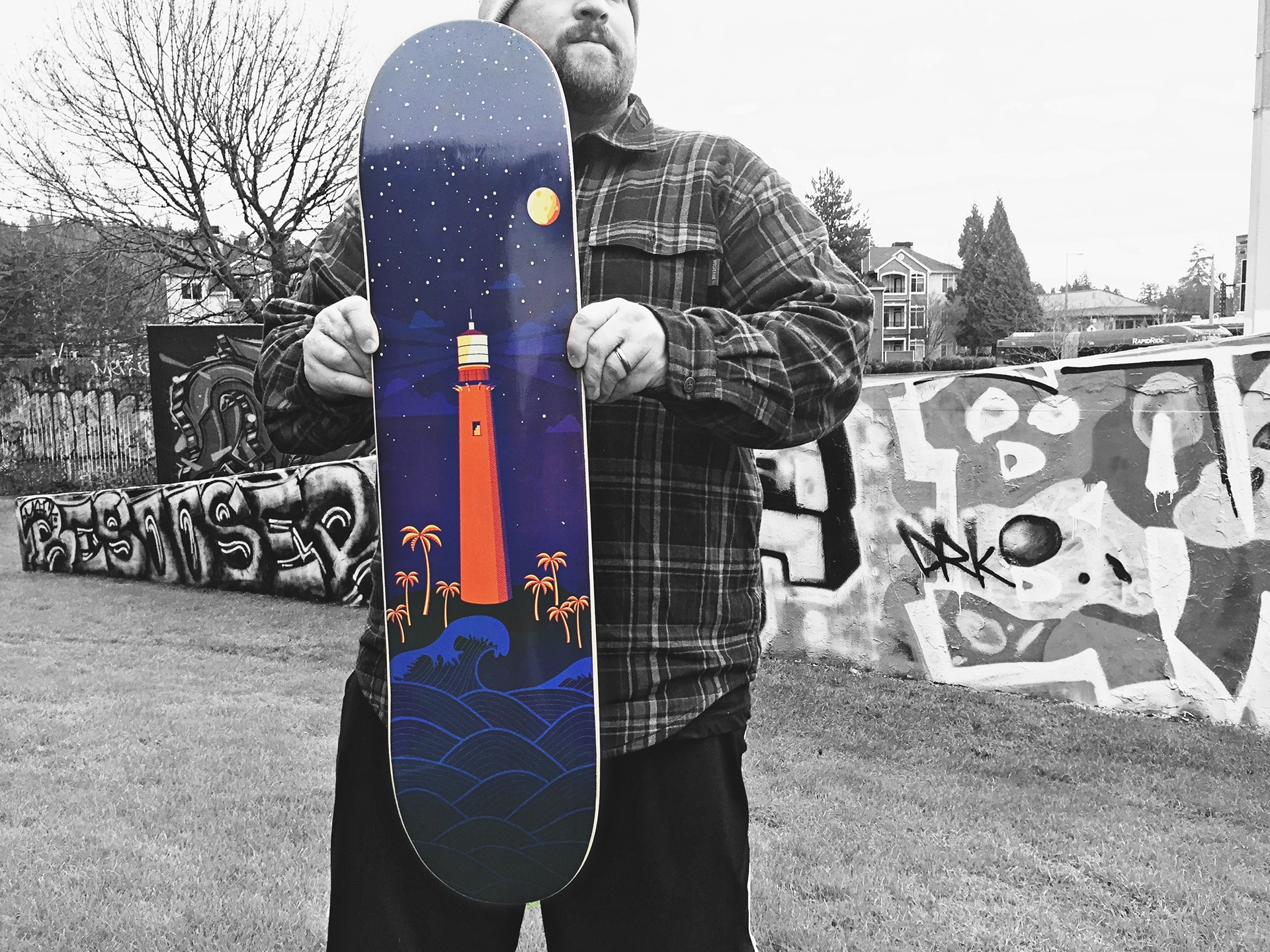 For years my family went boating and fishing in the waters off Jupiter Inlet in the shadow of this beautiful bold landmark.This Jupiter Lighthouse design started in summer 2016 as part of a personal project that tried to capture the essence of summer in a vintage style poster by featuring a location that is near and dear to my heart. 
After visiting Adobe Max 2016, being inspired by all of the amazing skateboard designs and the indoor halfpipe, it only seemed fitting to adapt this bold, fun design for display on a skateboard deck.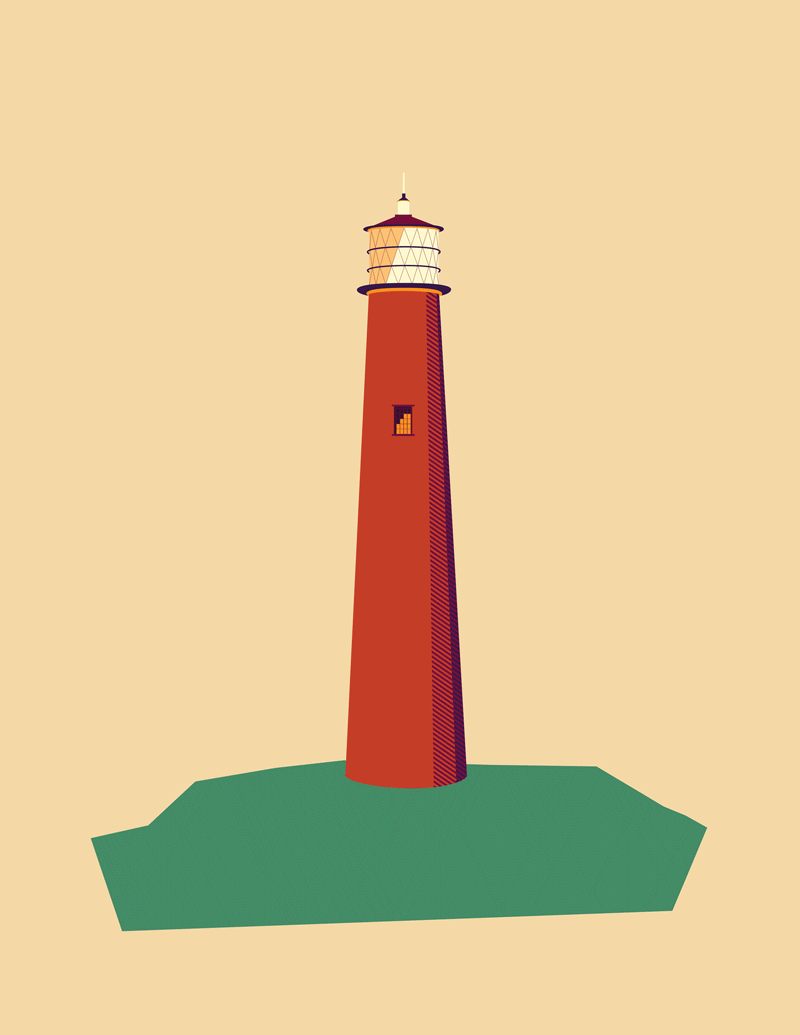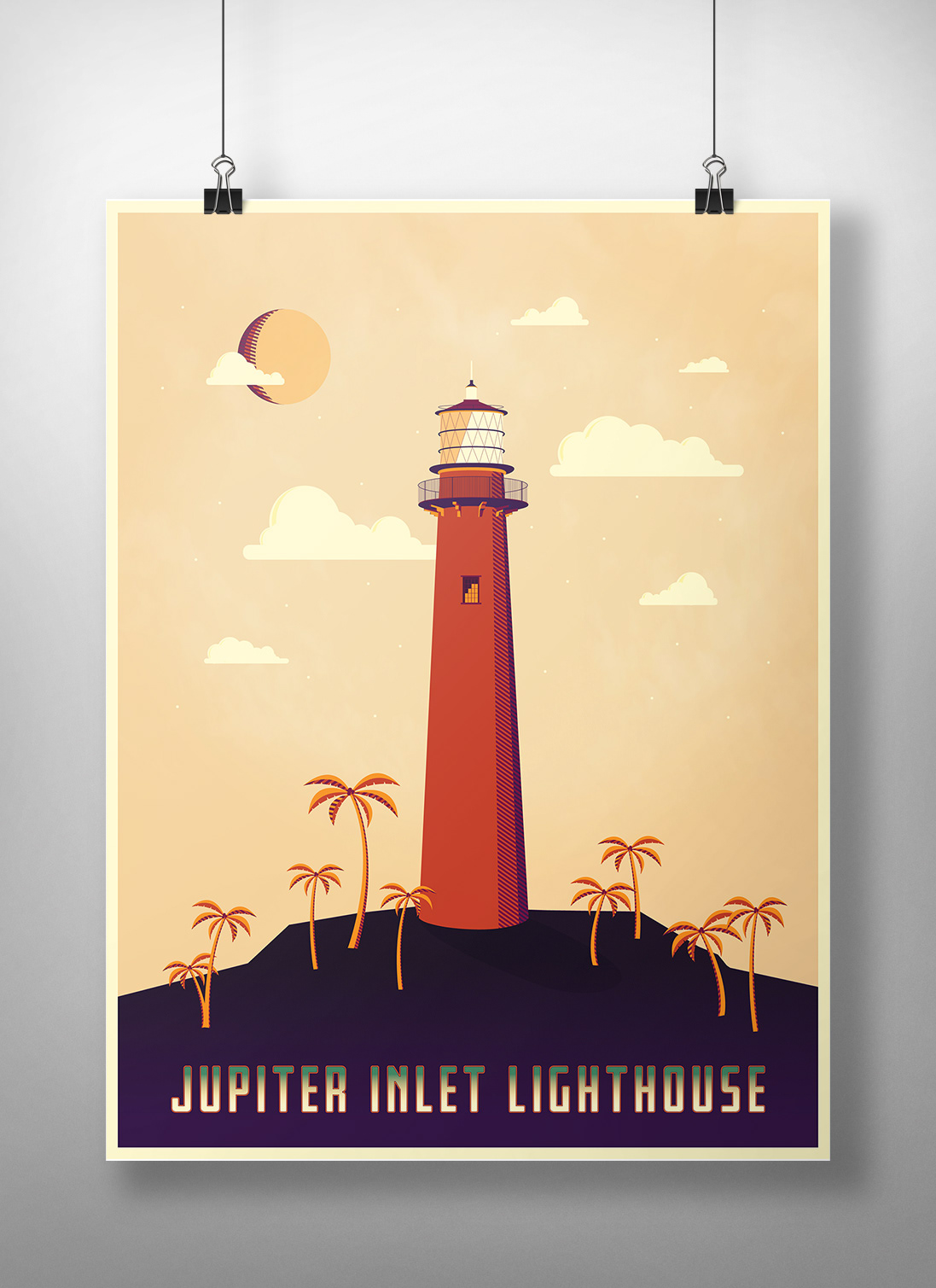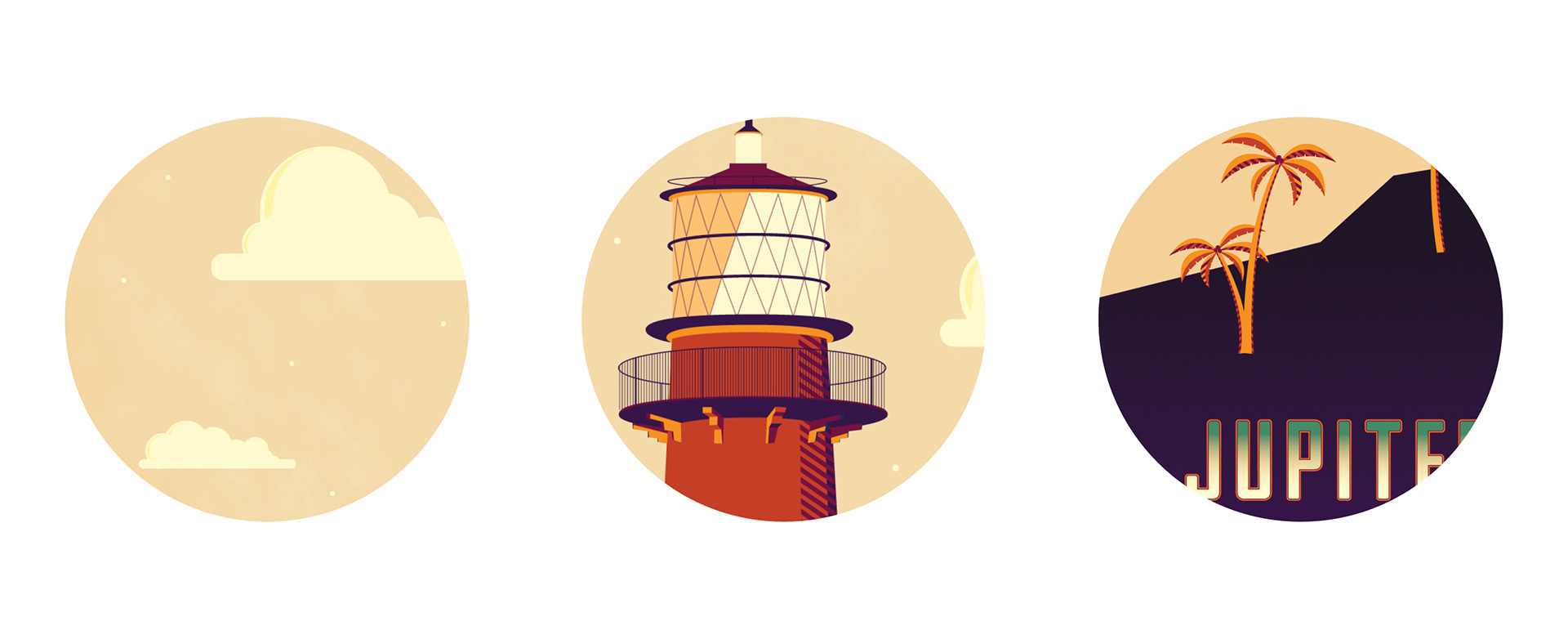 Final Skateboard Deck Design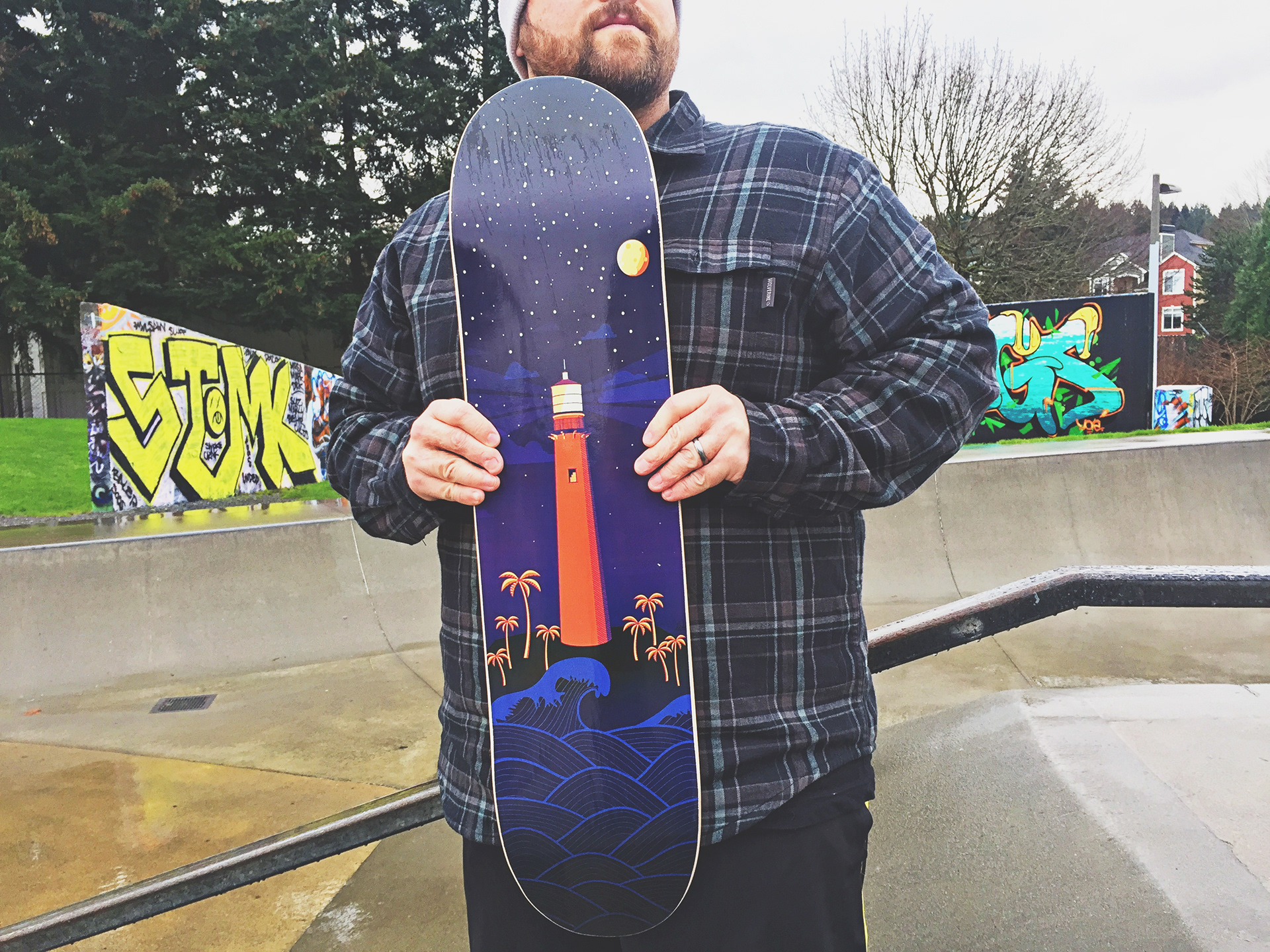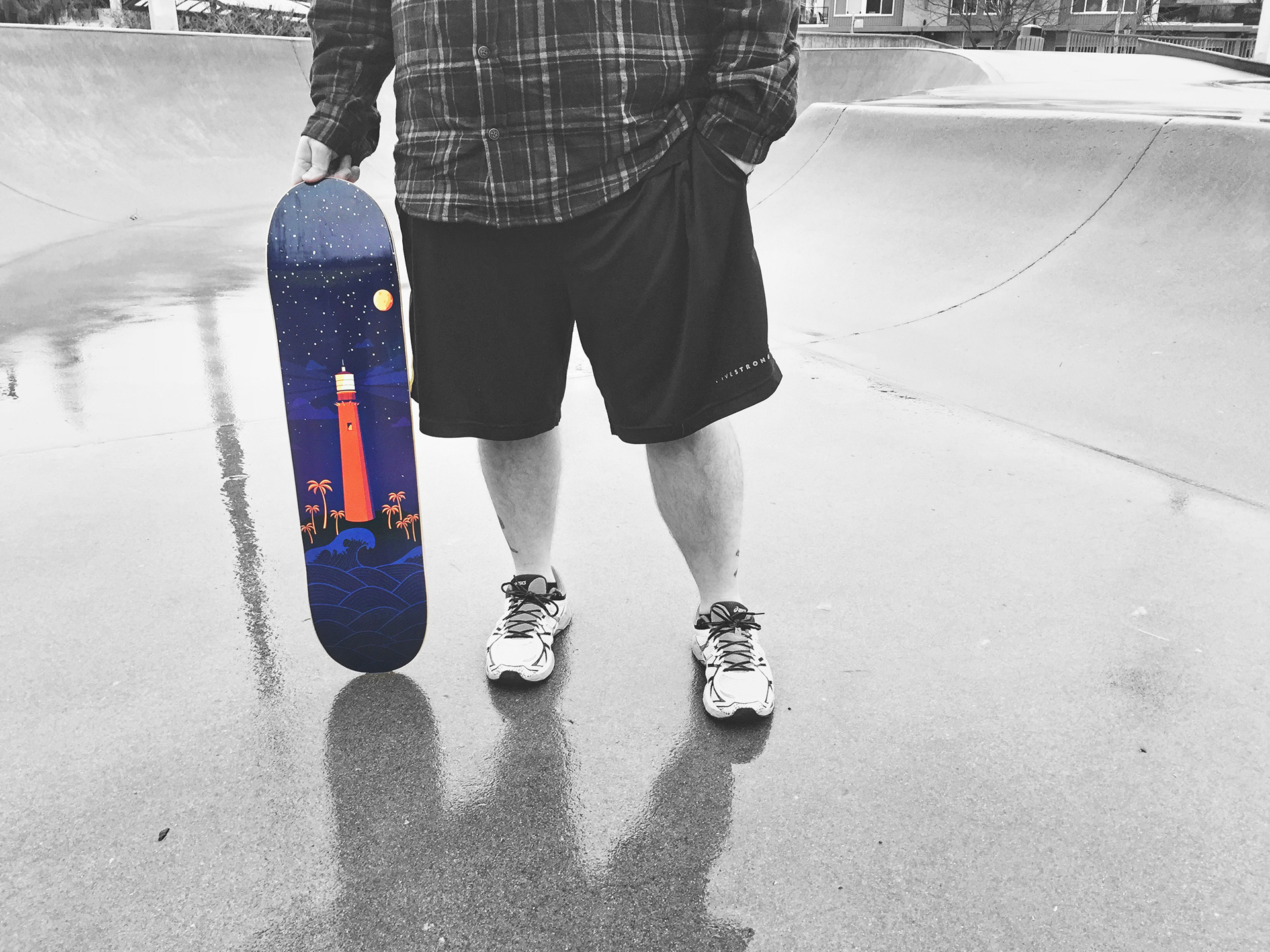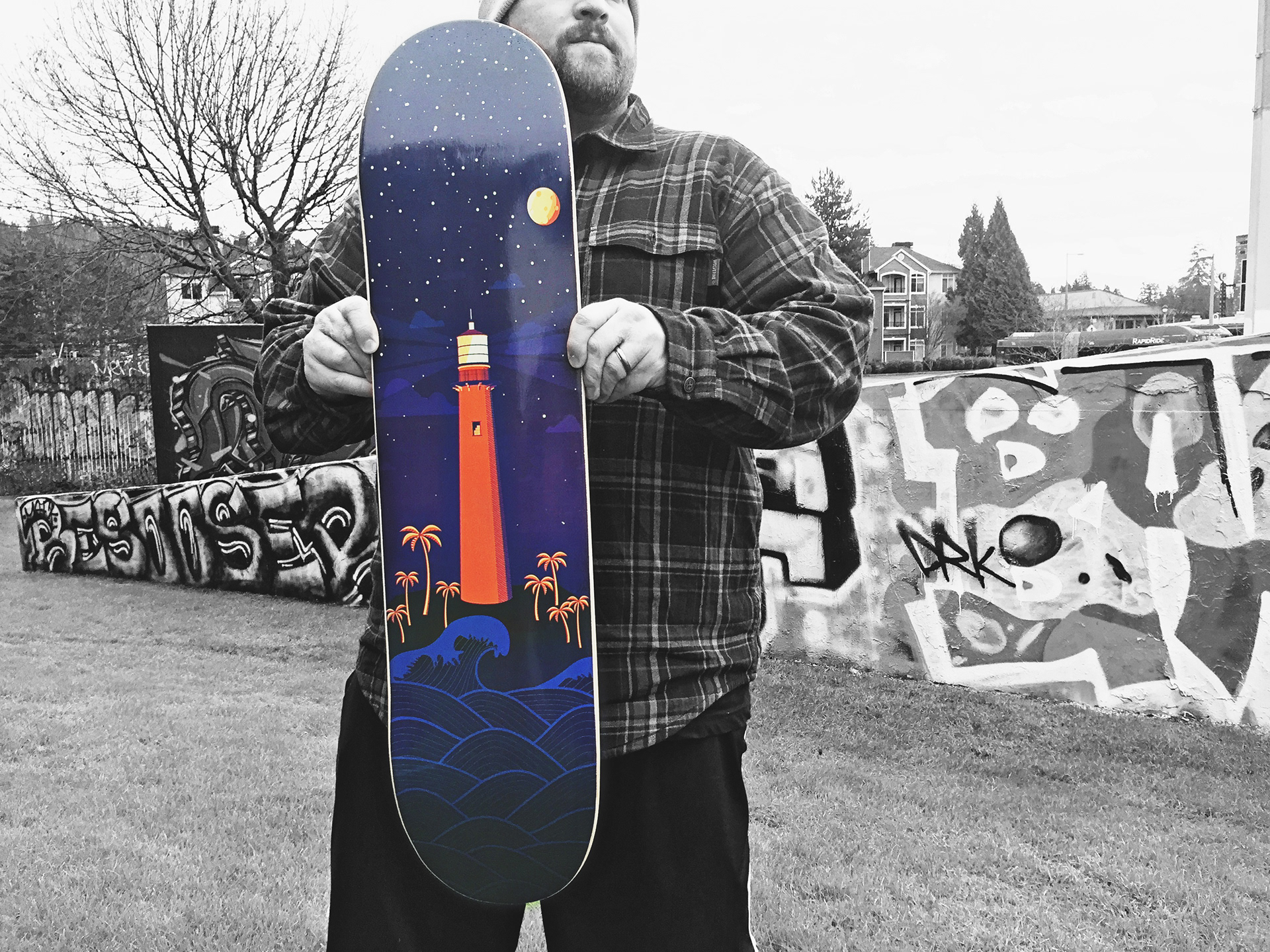 Thank you to DKNG and their class on Skillshare with all their amazing Illustrator tips. Thank you to Adobe MAX 2016 for the days of endless inspiration. Thank you to Sk8factory.com for the custom deck. And mostly, thank you to my incredible husband/model
(behance.net/nicklfrancis)
for the inspiration!