2019
Brand System · Email Campaign Design · Print Ads · Packaging · UI Design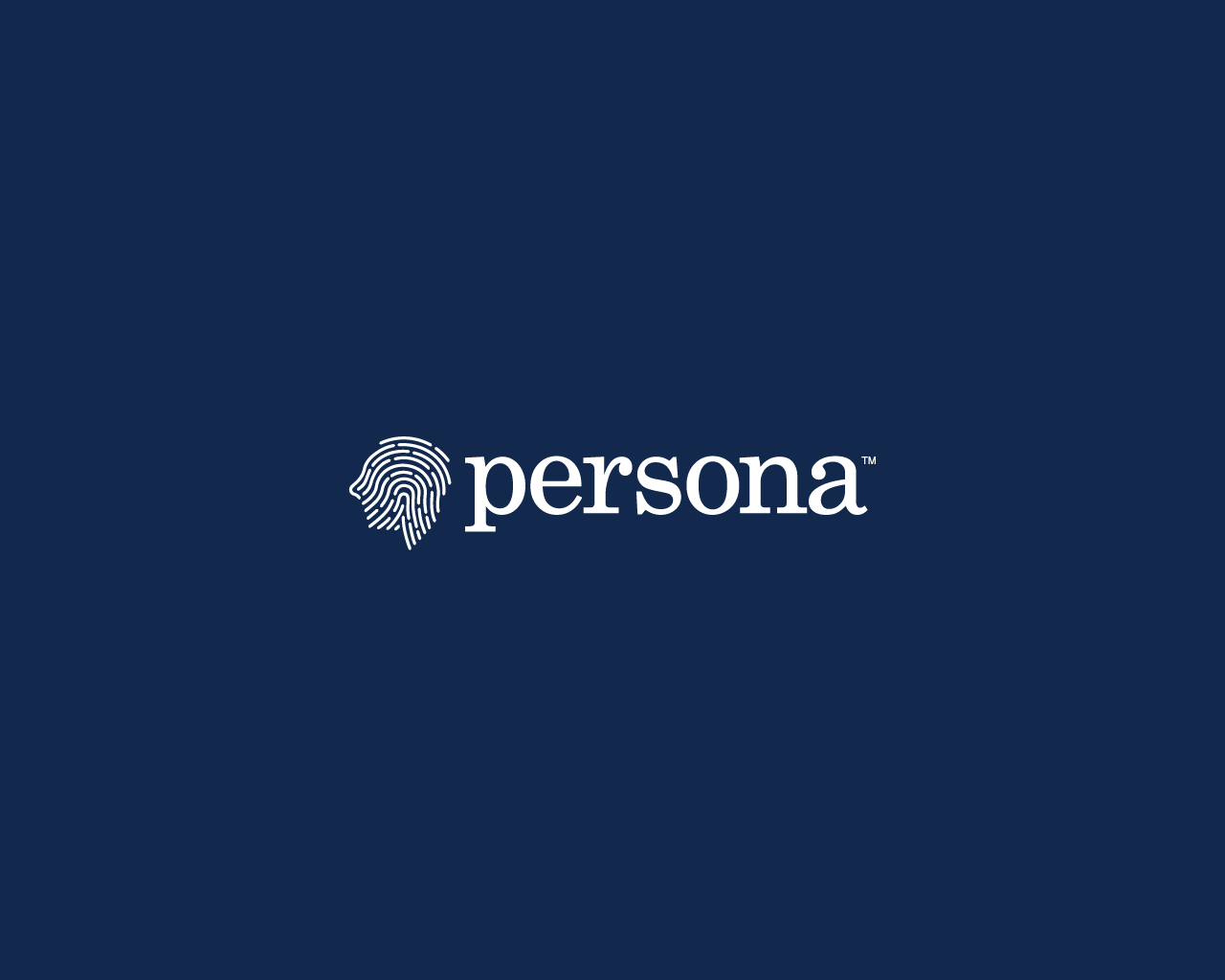 ABOUT PERSONA:
Persona Nutrition is a fast growing brand that focuses on personalized vitamin programs. Through a unique online assessment, the users are asked a series of detailed questions, leading to recommendations. The user can immediately choose the recommendations, or edit according to their preferences.
SUMMARY OF WORK:
My scope of work is in concert with a creative team of 3, marketing team of 3, and a remote development team located in India. Working from an early brand guideline, our team has adapted to keep in line with a shifting target demographic. 
Deliverables for which I have been personally responsible to maintain and improve upon are custom emails (coded by our dev team), UI design of the users' assessment, recommendation page, checkout experience, landing pages, packaging, print displays, and digital banners. 
_______________________________________________
Digital - Banner Ads
As part of the brand's development, I was tasked with finding a new way to feature the vitamins, as well as the personalized packaging, while keep to a simplified style.

Digital - HTML5 & GIF Banner Ads
When animated, banner ads were delivered as HTML5 and/or gif. 

Digital - Email
Here are a few emails designs that showcase an overview of email pacing, and stylistic choices. The email campaigns were previously a bit dry and unbalanced. I was tasked to test CTA colors, design element's placement, and to add bit of visual energy.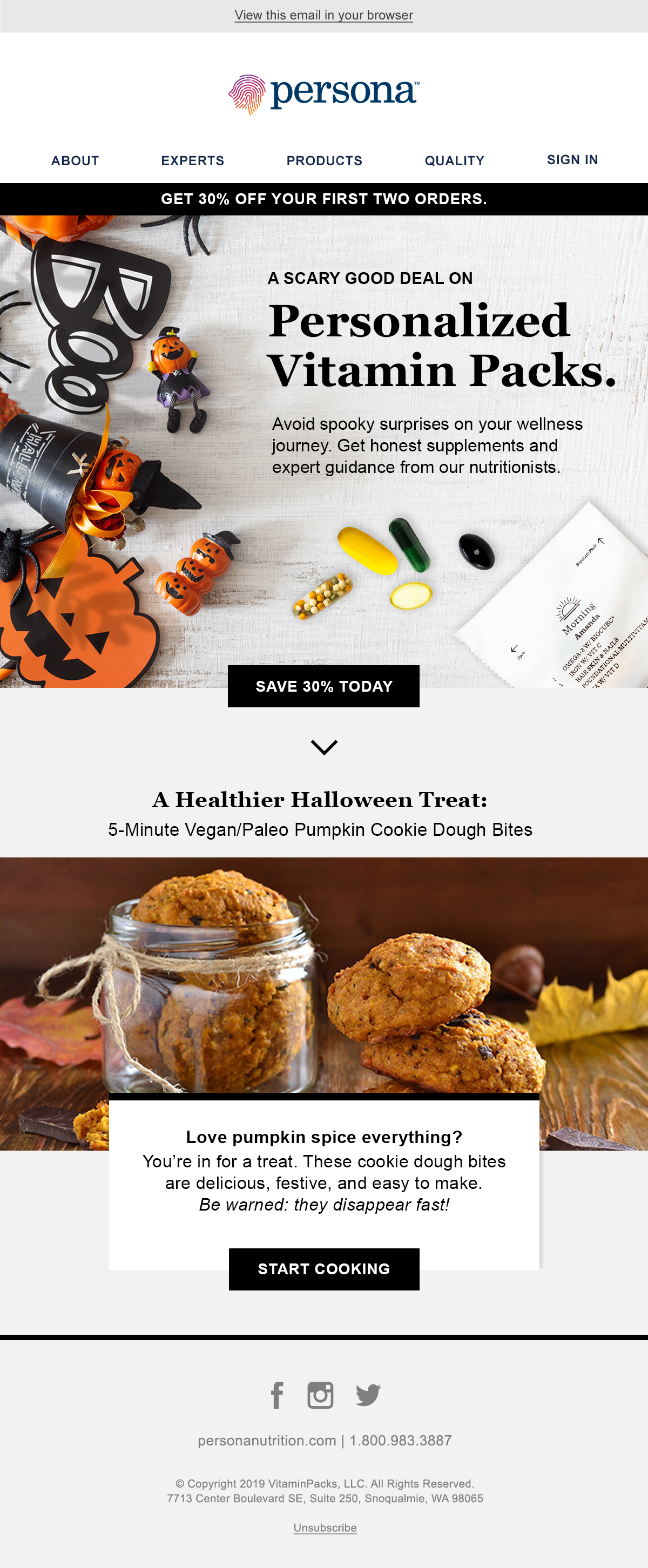 Print - Packaging
As part of a new nationwide partnership, Persona is creating travel packs to be displayed in all US airports, at XpresSpa. This packaging is designed to be highly legible and visible. The photo of the physical mockups below are an FPO, in that the logo and footer content will be debossed. Also, the bold imagery on the top, bottom, and masked out from left to right across the middle will be UV coated, adding texture when handled.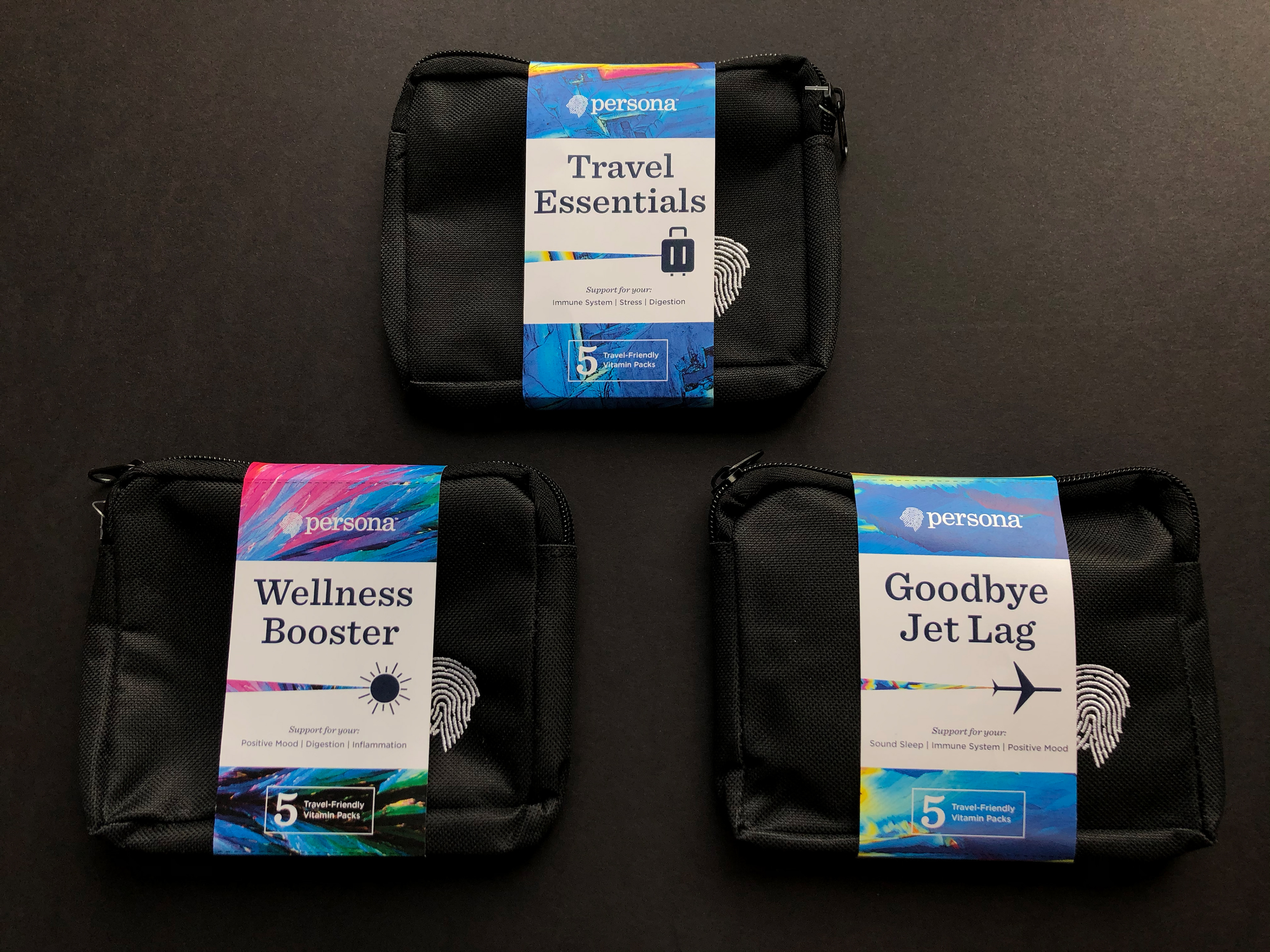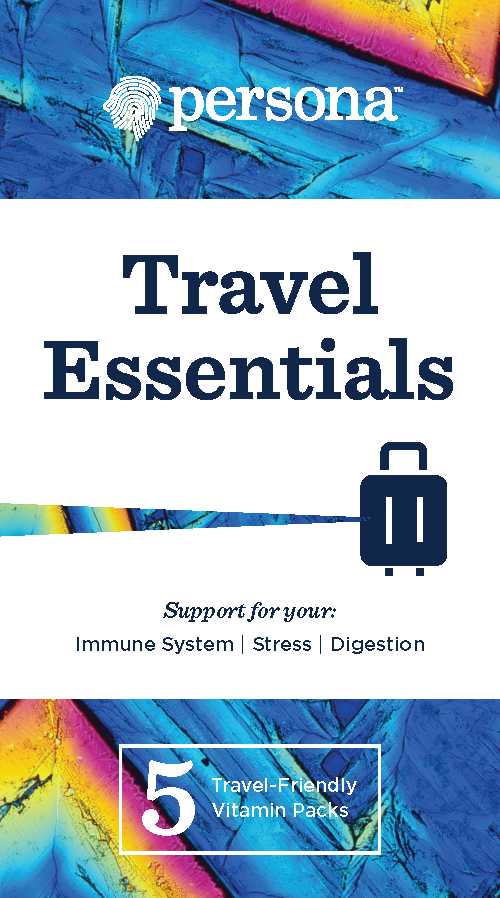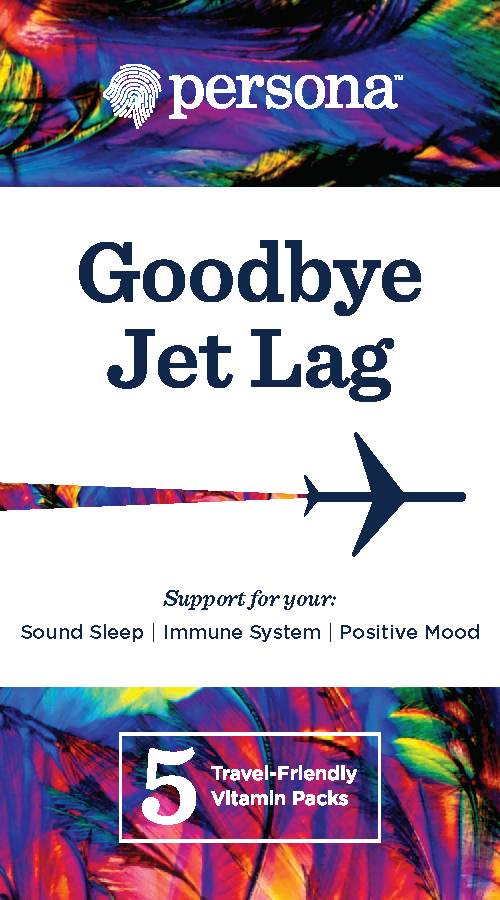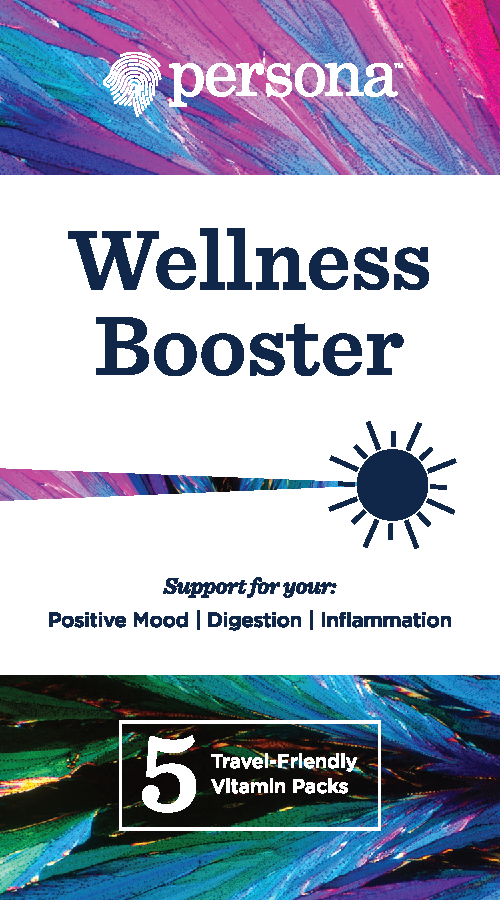 Print - Discount Cards
Persona is often marketing at health events to increase awareness and education. A discount card is handed to visitors at each event. Here is an example of a more generic design (not specific to a target demographic).