2017
Wireframing · User Testing · Web Design · Layout Design · Web UX · Mobile UX

SUMMARY OF BRIEF:
When local theatre relies on the community, how do you compete with larger performance art theaters in the city? How do you create an engaging website experience to entice the local community? This task included a re-haul of an existing website that was built in the early 2000s, and was merely informational with lots of text and color choices that impacted legibility.
SOLUTION:
The approach was to create a layout that has a visual hierarchy, bring the viewer's attention to photos of performances, and having the viewer get a brief understanding of the theatre experience. The content had to be consolidated, and connected to the new visual layout. Removing the color palette from the website allowed the photography to be the main highlight, along with well-considered hierarchy of type to help keep navigation simple.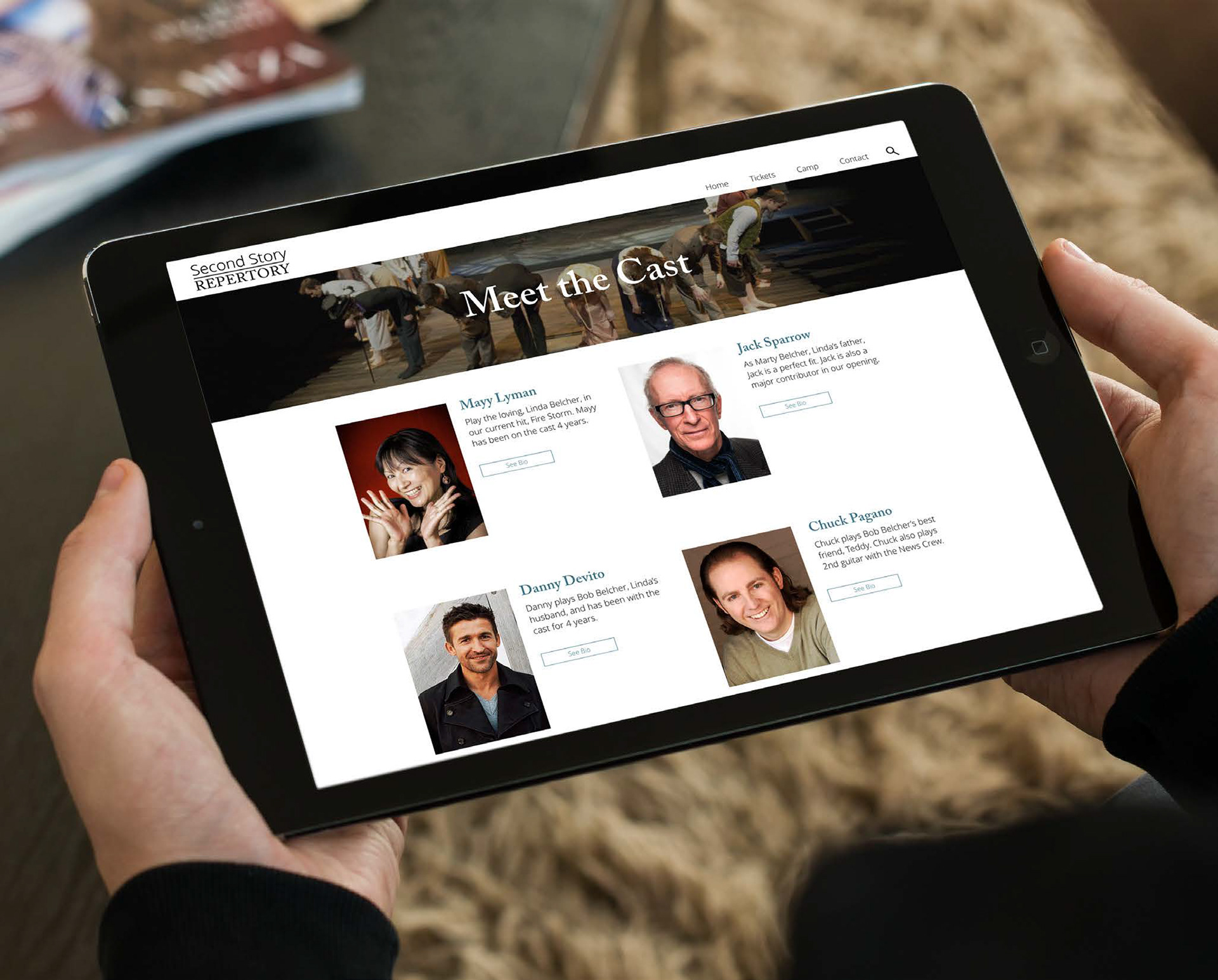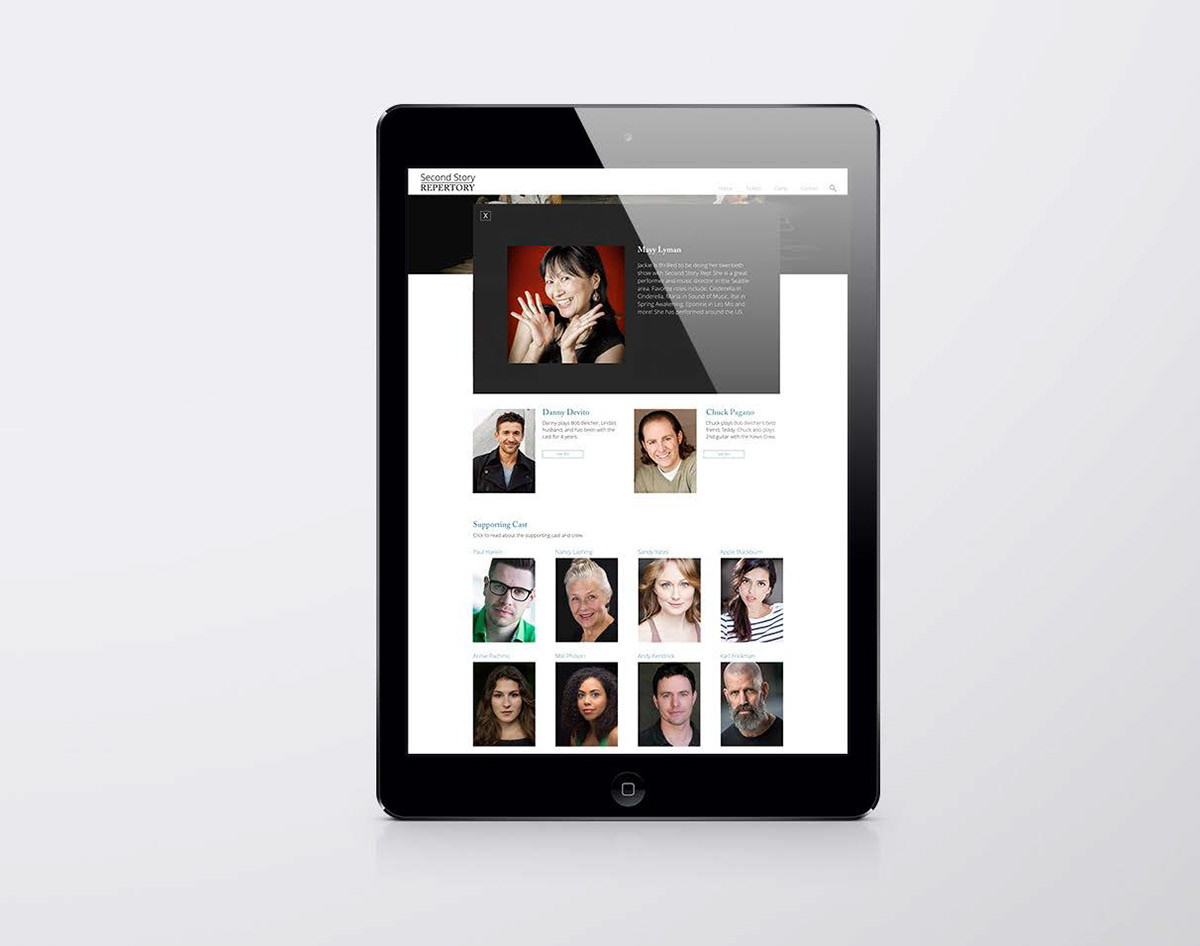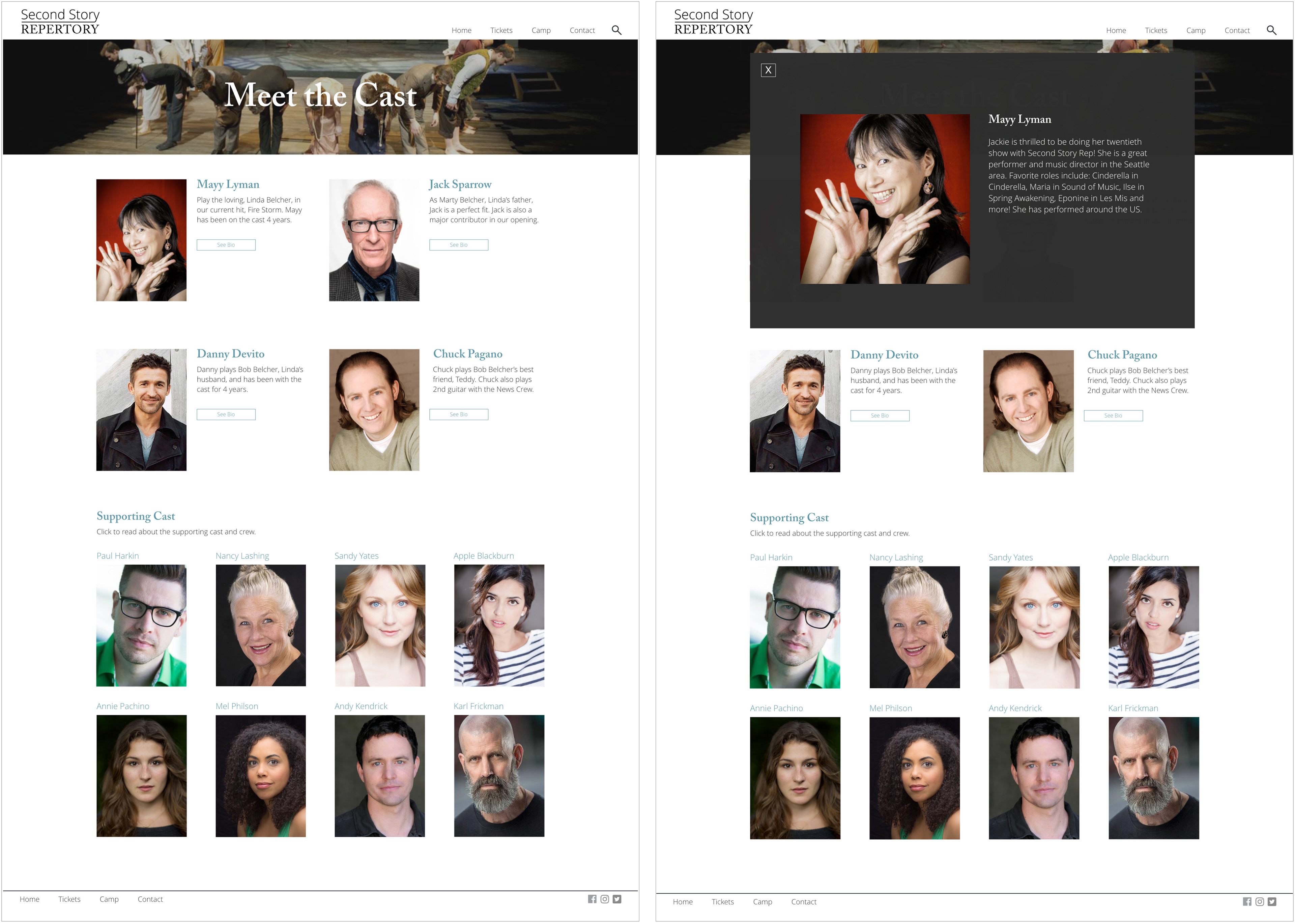 This prototype will provide a glimpse of the interactivity and UX of the website design. It is intended to maintain a very clean and simplified look, allowing the photography to highlight events and bios.
With the primary client base being families that are tech savvy and on-the-go, it is essential to offer a well-considered mobile option.