2017
Wireframing · Layout Design · Web UX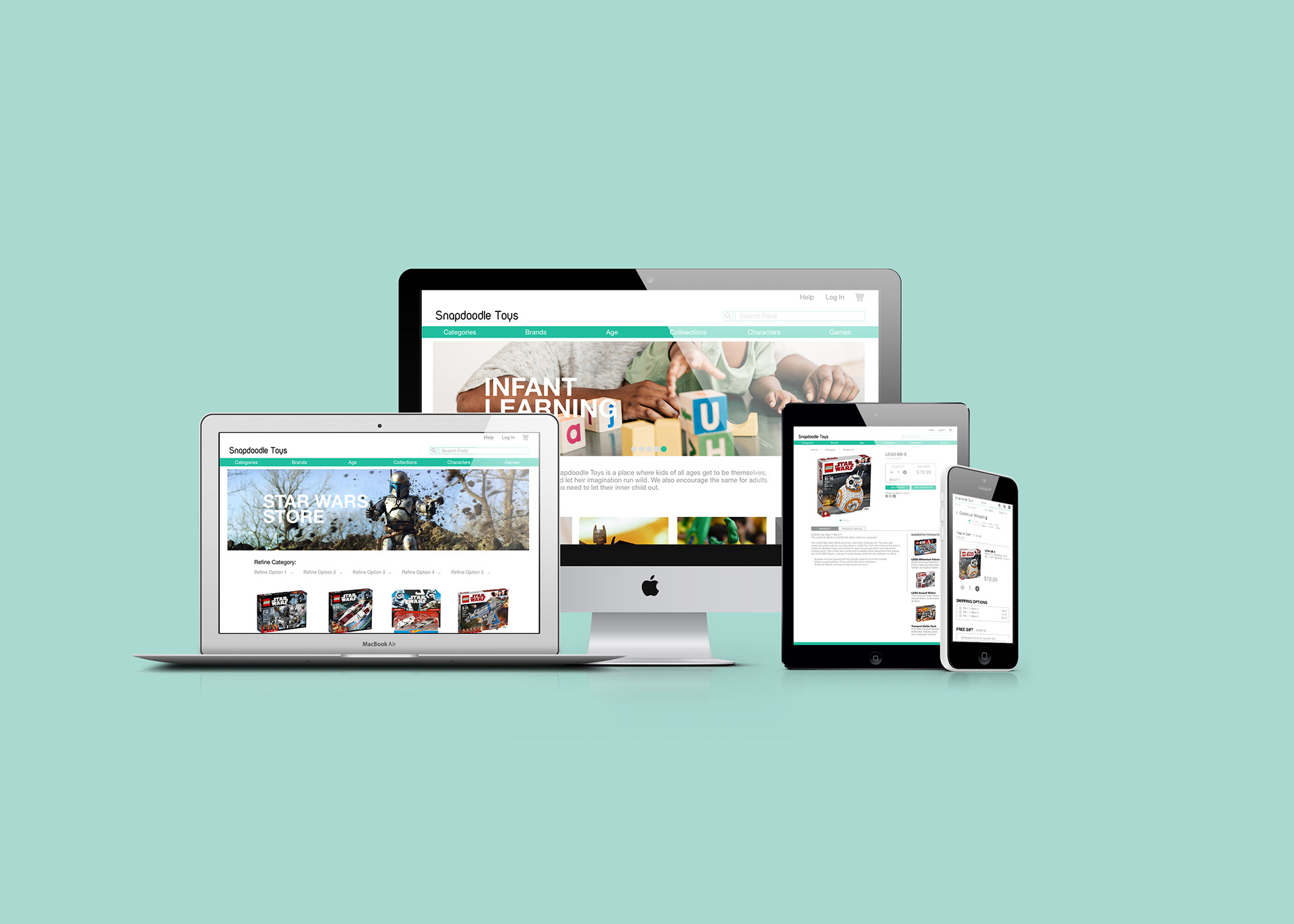 SUMMARY OF BRIEF:
Toys are supposed to be fun and energetic. All ages of people find joy in different toys and games. I redesigned a website for a local toy store. How do you visually speak to adults about toys for kids, while still intriguing them to sign up for craft classes on their own? 
SOLUTION:
Previously, there was little, to no organization on the site. They had poor navigation, and did not utilize available photography to help the user in visually understanding the product and navigation. Using a direction that focused on the products in use, I established a simple navigation menu, and updated their colors, to be more pleasing while viewing the site. In addition, I went with simple text for the wordmark used on the site, to keep the user's eye focused on each product being viewed.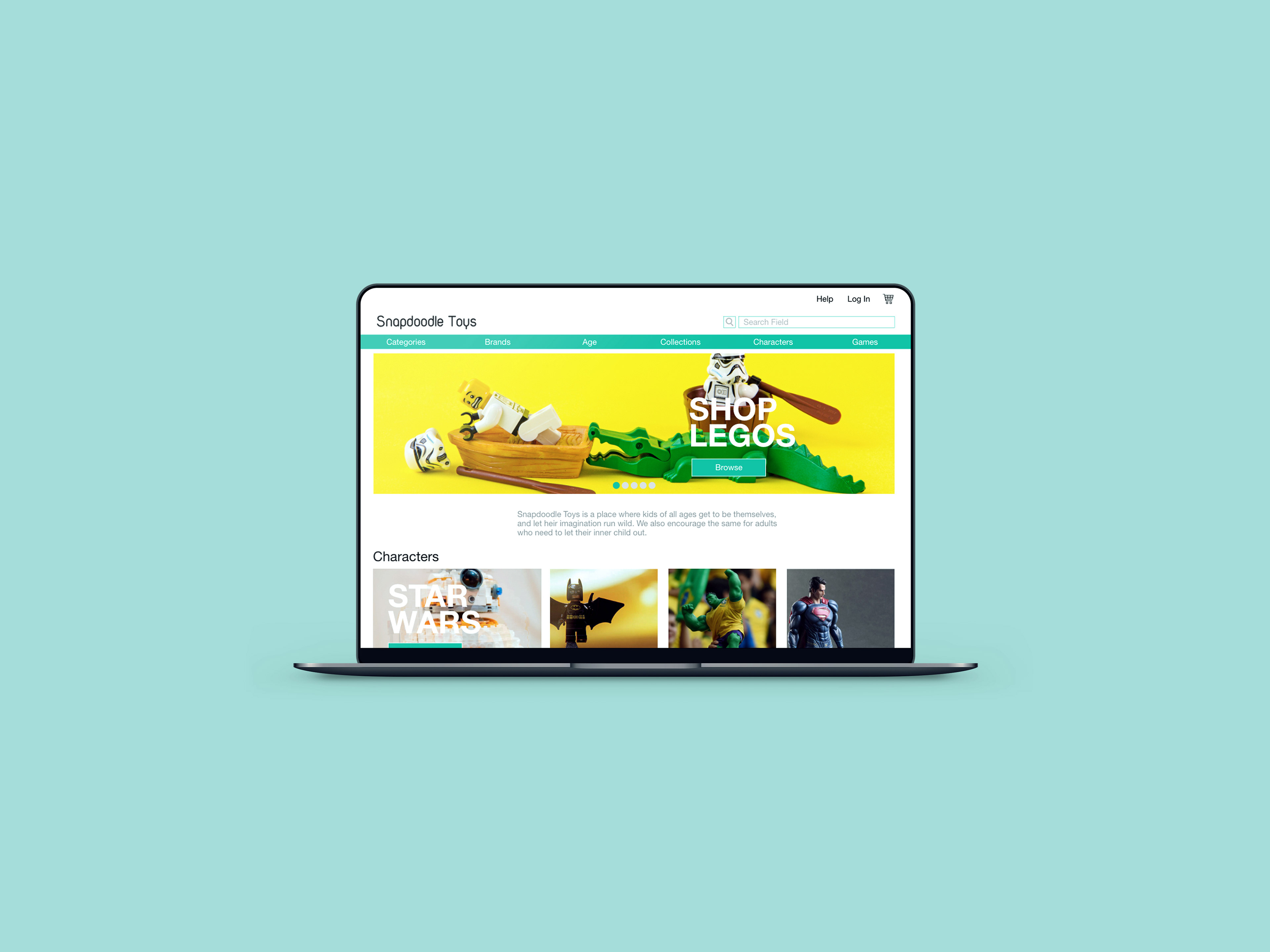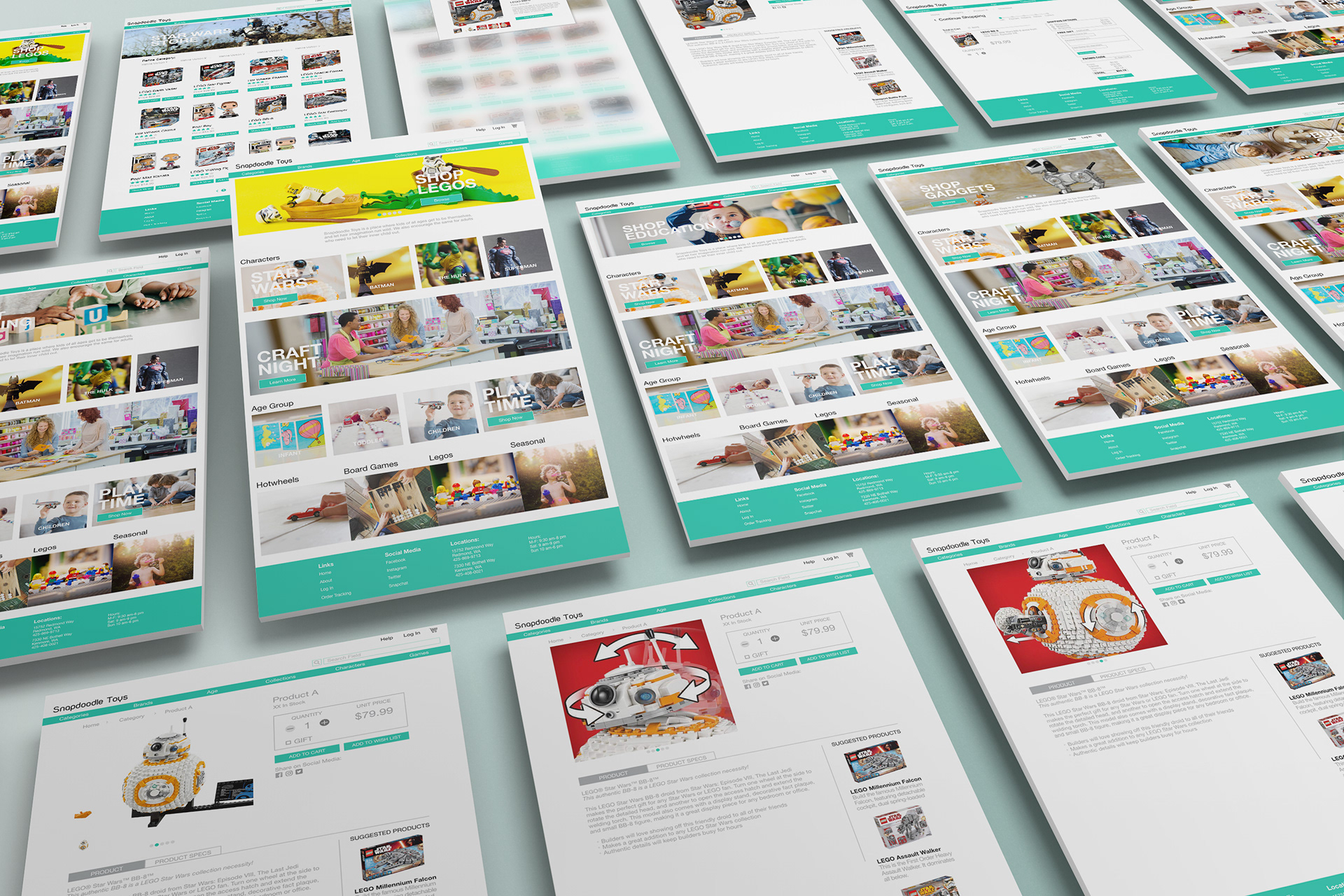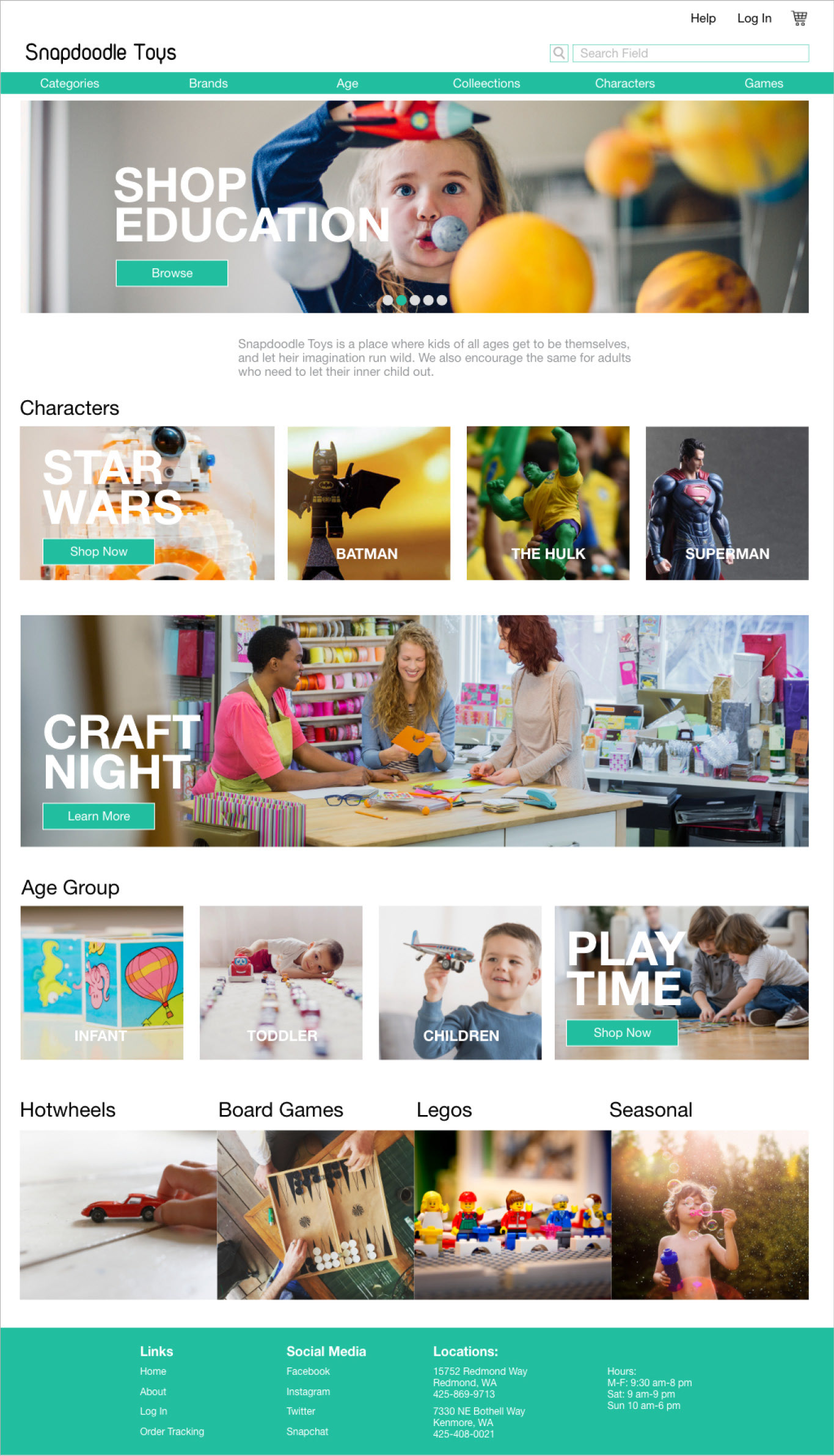 Mobile Website
What good is Though the desktop website was designed to be responsive, having breakpoints at 1024 and 768 pixels wide, the mobile layout is entirely unique.